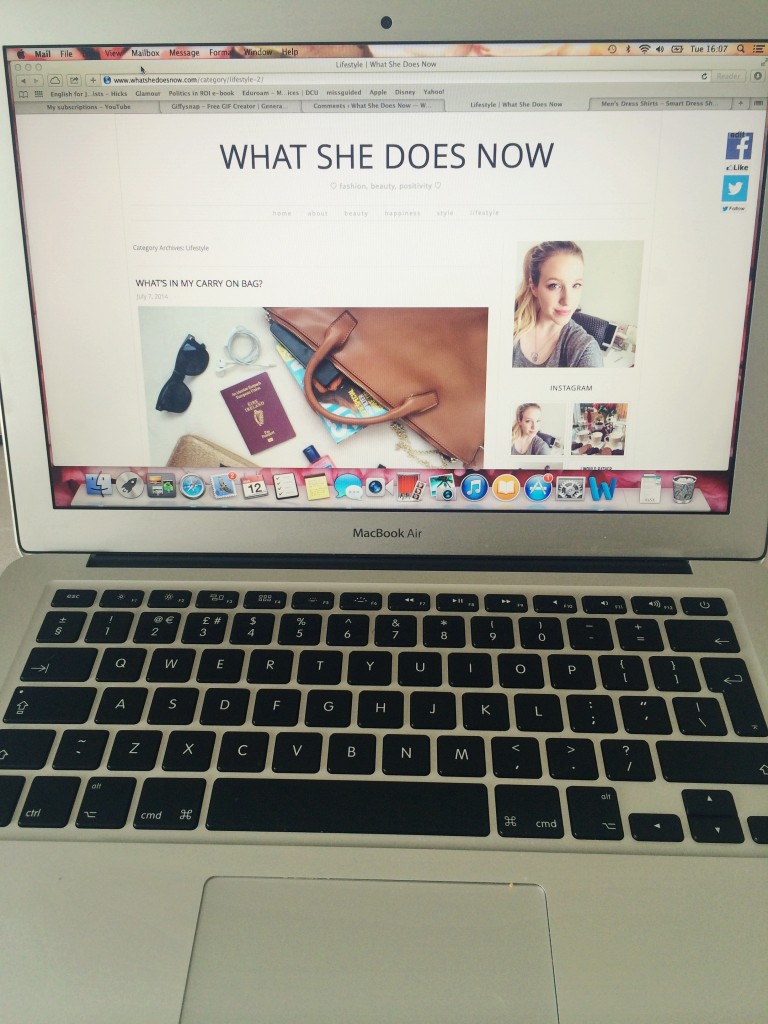 After a long time of being unhappy with how my blog looked, I decided to revamp it, get a new theme and start fresh. I couldn't decide for weeks whether to bite the bullet and do it or not, but after a lot of consideration and encouragement, I decided to go for it. And I couldn't be happier!
I'm totally obsessed with the way it looks, it's better than I could have imagined! The brightness and clarity of it is something that I always admired in other blogs, and it allows my pictures and content to stand out.
It's also much more user friendly now as you can see my Instagram feed, recent posts, recent comments and archives all along the right hand side.
Along with the new blog comes a new schedule! This is likely to change in the future as I have a few things planned up my sleeve, but for now it's going to go –
Monday, Wednesday, Friday = Fashion, Beauty and Lifestyle ramblings
Saturday = Five Photo Week 
Keep an eye out for future updates and posts, as well as a few extras during the week.
Follow me on Instagram for plenty of photos of my dog and food obsessions @Whatshedoesnow, and on Bloglovin' via the link in the sidebar!
Let me know what you think of the new layout, and if there's anything in particular you'd like to see around these parts!