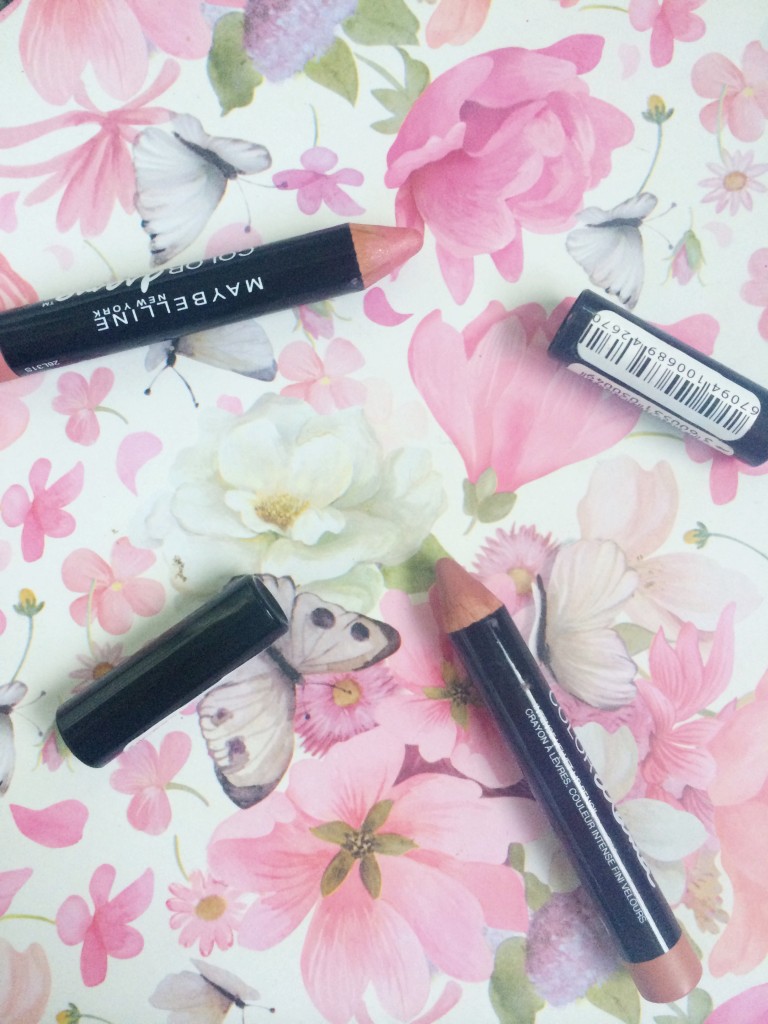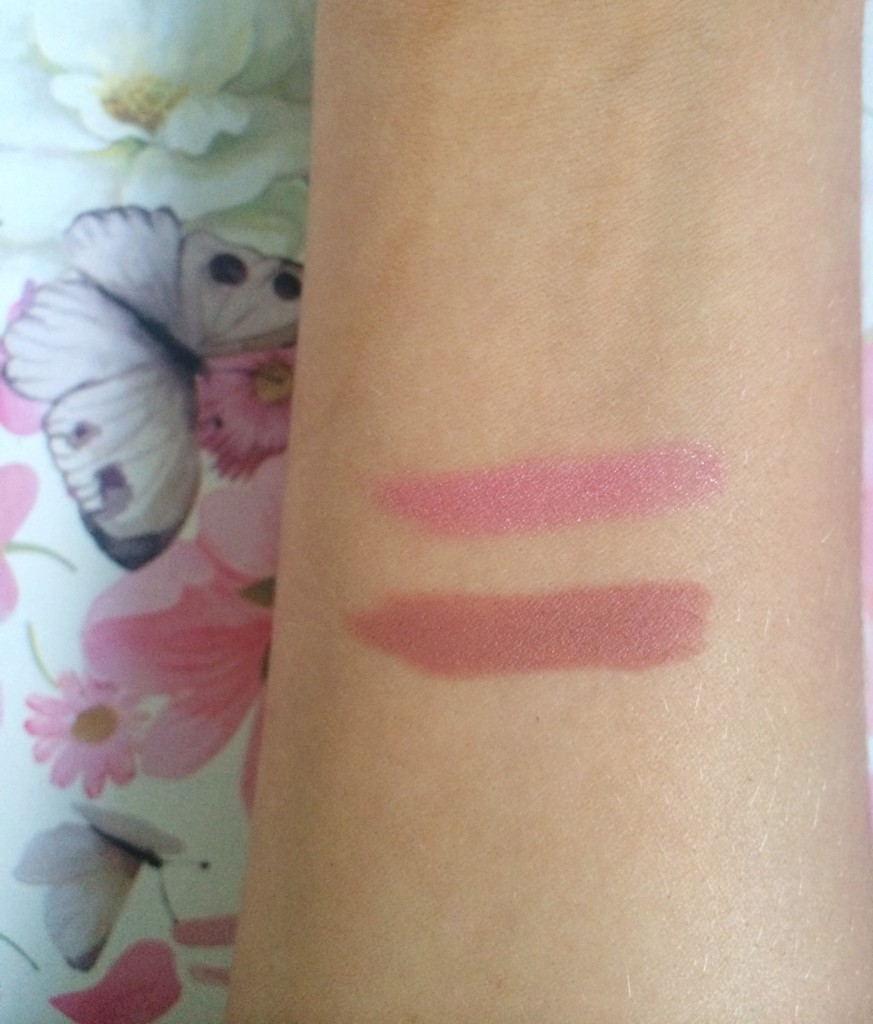 It's no secret that I'm a total nude lip lover. You're more likely to find me eating brussel sprouts for breakfast than see me wearing a red or bright coloured lipstick.
I came across these Maybelline Colour Drama Intense Velvet Lip Pencils when I was in Holland, and after hearing so much about them I just could't resist picking them up. I'm home from Holland nearly three weeks now and it's safe to say that I've worn these every time I've worn makeup since then.
Pictured above is Minimalist and Nude Perfection. Both colours are easy to apply to the lips, unlike some velvet lip pencils which tend to drag. They're really pigmented and just one application gives enough colour pay off to last a few hours. The finish isn't creamy nor matte, it's somewhere in between. The formula reminds me of a lipliner – long-lasting colour on your lips without any glossiness or dryness.
I love wearing these on their own or underneath a lipstick. Minimalist is a gorgeous pink, that I love wearing underneath MAC Angel. It's pink without being too pink yet is girly at the same time. Nude Perfection, as the name suggests, is a warm nude. I don't have any lip products this colour and I absolutely love it. It's something different from my usual nudes, and makes a statement without the upkeep of a bold colour. Sometimes I layer MAC Brave over the top of this for intensity.
I'm counting down the days until payday when I can pick up these in a few more colours, they're around €7 each so I might have to pick up more than one! If you're looking for a new lip product I would 100% recommend picking these up for easy application and gorgeous results.