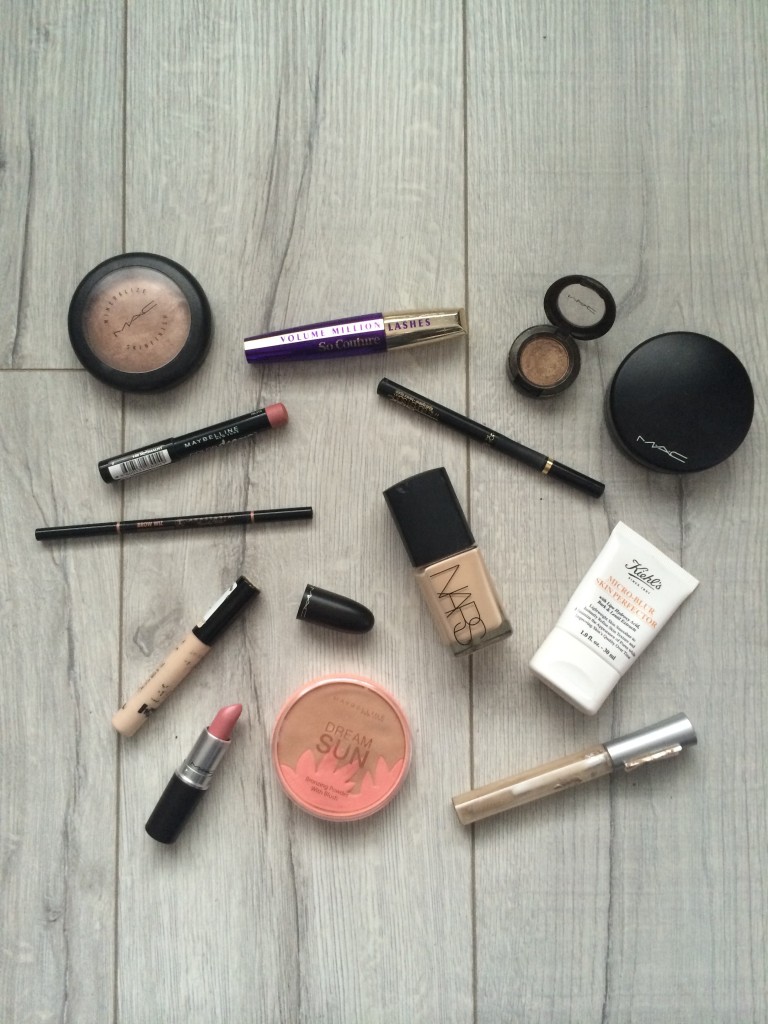 There are some days when bare minimum makeup just isn't enough. If I've miraculously gotten up earlier than I need to in the morning, or if I know I've a long day ahead of me with loads to do, I'll always try and put a little bit extra effort into my makeup. As I said yesterday, quick and easy makeup is my best friend, so while this has a few extra steps it still only takes 20 minutes or less.
A primer has become an essential in my makeup routine, and the one I've been using most recently has been Kiehl's Micro Blur Skin Perfector. It gives a smooth base, helps to make your foundation last longer and improves the appearance of the skin over time, what more could you want?! NARS Sheer Glow is my perfect everyday foundation. It gives just the right amount of coverage and dewiness, while still looking natural. Of course, Collection Lasting Perfection Concealer is applied under the eyes and on spots and blemishes as usual. Maybelline Dream Sun compact has a gorgeous blush and bronze shade, which give a really nice colour to the face while still being daytime appropriate. If I'm feeling extra enthusiastic, I add a dab on MAC MSF in Soft and Gentle along the cheekbones, on my cupid's bow and under the arch of my brow. I use this stuff nearly every day yet there's no sign of a dent in it – definitely worth the investment! As for eyeshadow, MAC Woodwinked is my go-to choice for when I want to look like I've put more effort in than I have. It blends out beautifully and looks great with a slick of L'Oreal Super Liner. Layers and layers of mascara are added to the top and bottom lashes for some drama. L'Oreal Volume Million Lashes mascara literally gives you fake eyelashes in a tube, I love it! As usual I fill in my brows with Anastasia Brow Wiz and finish them off with clear brow gel. MAC Angel lipstick and Maybelline Colour Drama Velvet Lip Pencil in Nude Perfection has been my go-to lip duo for a 'your lips but better' look. Finally, a sweep of MAC MSF in Light all over the face and that's it!
I really love this makeup look because it's so quick and easy to do yet looks so put together! Keep an eye out for tomorrow's post on my third and final makeup look!