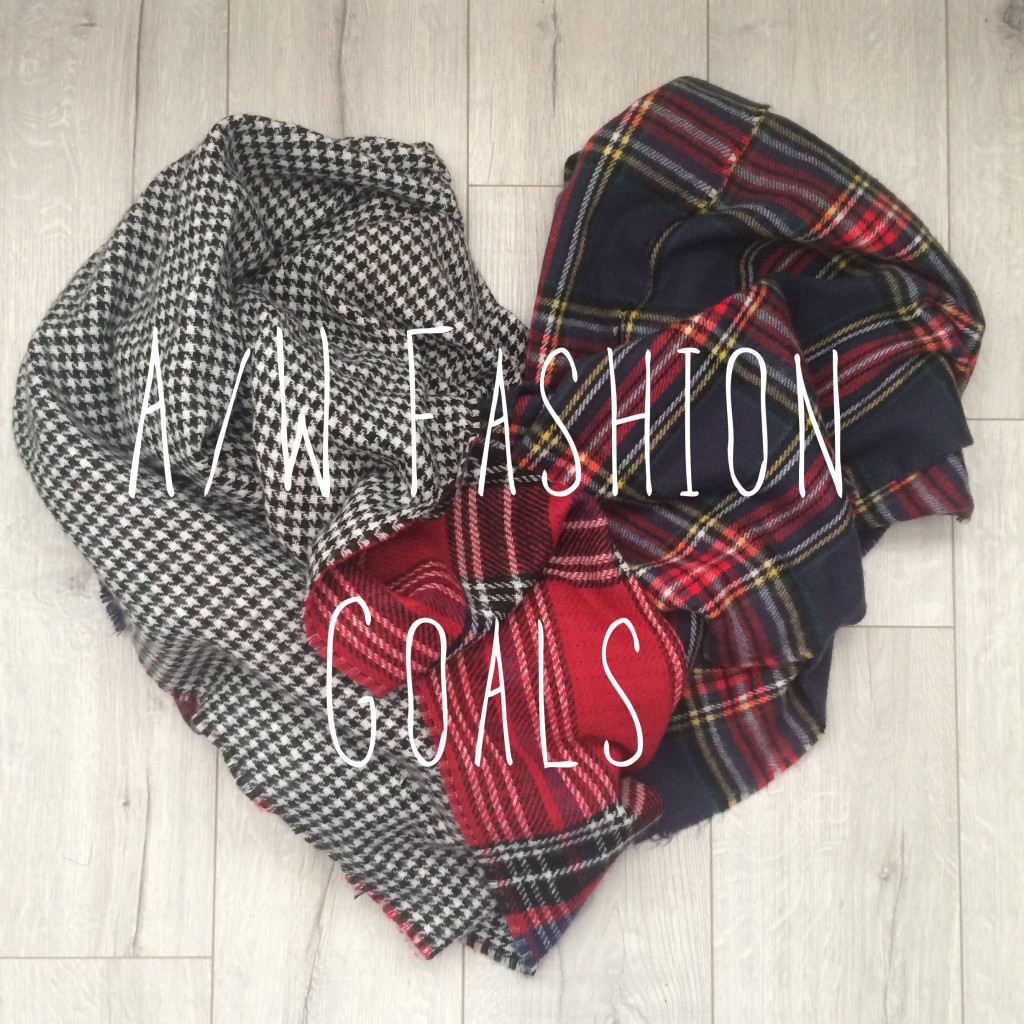 Following on from my A/W Beauty Goals on Wednesday, here are my autumn/winter fashion goals! The weather is finally starting to get a bit colder in Ireland, so I'm uber excited to wear lots of layers, scarves and boots!
1. Wear Heels Daily – Converse and flat Chelsea boots are my best friends all year round, and they have been for the past few years. I can't count how many pairs of each I've gone through. This year I want to try and step outside my comfort zone and wear heeled boots. I'm just talking about a chunky heel here, not stilettos. Topshop have some really nice ones in at the minute, I might just have to pick up this pair.
2. Be A Skirt/Dress Kinda Person – The only time you'll see me in a dress during the day is when I'm in work and wear one for my uniform. The rest of the time I'm in skinny jeans or my riding pants from American Apparel. I always see girls wearing cute dresses and skirts during the winter layered with tights and chunky knits, and I'm determined to make that me this year!
3. Wear Polo Necks – I'm absolutely in love with the polo neck/roll neck trend that's going on at the minute. Word on the street is that Penneys have some really nice ones in at the minute, so I might just have to pop in and buy a black one (or two).
4. Wear Hats – The only time I'll wear a hat in winter is if it's below sub zero temperatures and if I don't my ears will fall off. Beanies, fedoras, floppy hats – there are so many in the shops in the minute. I'd love to pull off the fedora hat during the day, but I'm not sure if it'll suit me. I'm definitely going to give it a shot though!
5. Pull Off Knee High Boots – Flat, knee high boots are on my wish list this year. They look super cute paired with skinny jeans and a big, oversized knit and keep the cold out too. I'm also a fan of the thigh-high Pretty Lady style boots, but I'm not sure if I'll get the wear out of them.
Let me know in the comments below what your A/W fashion goals are, I'd love to hear!