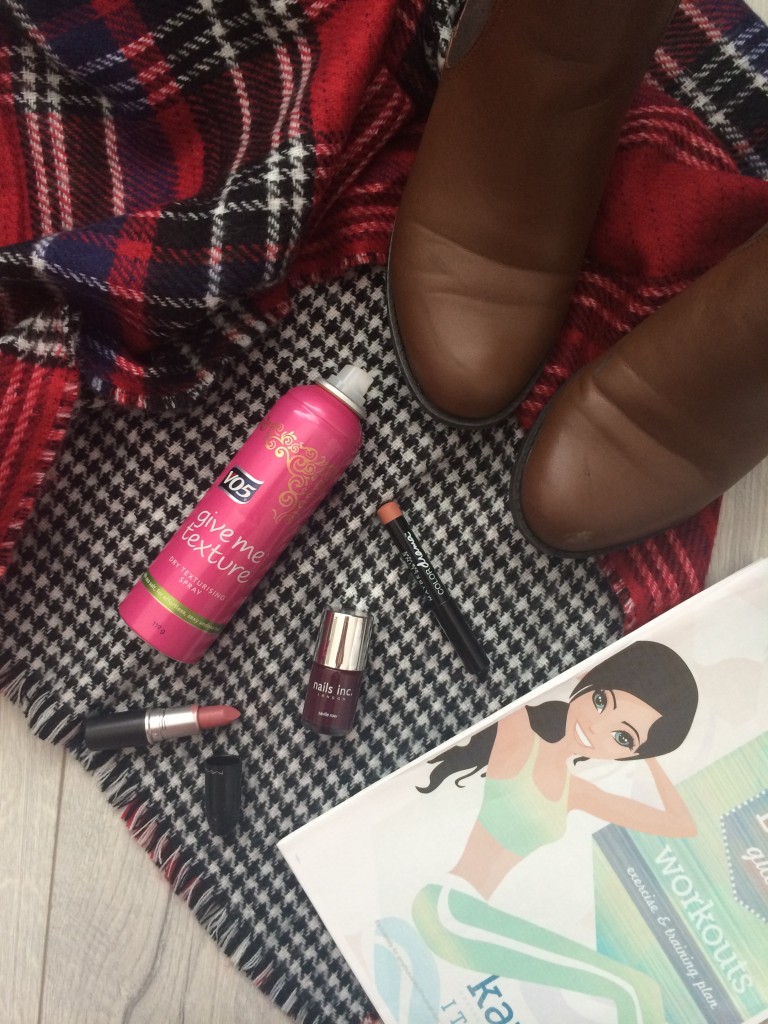 Another month has gone by so fast it has me wondering where 2014 has gone. Although, I'm not complaining. I love autumn and everything about it – the layers, the leaves and the food, oh the food. September brought the inevitable really warm back-to-school weather, so much that it was like summer, but I tried my best to disregard it and get the wear out of the scarves and jackets I bought. I mustn't be the only one looking forward to the colder weather, no?
I started Kayla Itsines Bikini Body Guide and HELP Nutrition Plan in the middle of September. Although it was a latecomer, it soon became one of my favourite things I did during the month. The workouts are hard, and stepping away from the biscuit press took more will power than I imagined, but already I'm starting to feel the benefits.
I came across two new lip products that I absolutely fell in love with this month, them being MAC Brave Lipstick and Maybelline Colour Drama Intense Velvet Lip Pencil in Nude Perfection. These two are the perfect pair, but look equally as gorgeous on their own. I mentioned them a lot around these parts in the past few weeks, so have a scroll back to see some swatches and more detail.
Autumn calls for all shades of red, my favourite being burgundy/maroon. I found Nails Inc Savile Row in my nail polish stash a while ago and haven't taken it off my nails since. I love the formula of Nails Inc polishes, and the colour is perfect for this time of year.
I finally got my hands back on VO5 Give Me Texture Dry Texturising Spray this month and fell in love with it all over again. It adds instant volume and oomph to the hair without being sticky, powdery or drying. It's literally a good hair day in a bottle, and for less than a fiver I'd definitely recommend picking it up.
Brown Chelsea boots have been on my lust list for ages, so when I saw them in New Look for €29.99 I couldn't resist. They look great with almost everything, and are so comfortable that I wore them for the first time for eight hours straight with no blisters or rubbing. I just might have to go back and pick up the black version…
The one thing I got the most wear out of this month is my houndstooth and tartan scarf from Penneys. I saw a very similar one in Zara last year, but never managed to pick it up. Of course, when I went back a few weeks later to get one, they were nowhere to be seen. I was going to resort to bidding on one on eBay (crazy, I know) but I was so glad I didn't when I saw this beauty for €7 in Penneys. When I arrived at my nanny's house for dinner last week she thought I was crazy for wearing two scarves in 16 degrees heat but no, I was just crazy for wearing one gorgeous scarf. I've been wearing this over everything all month long, and can't see myself stopping anytime soon.
I hope that everyone has a great month, and that October is even better!