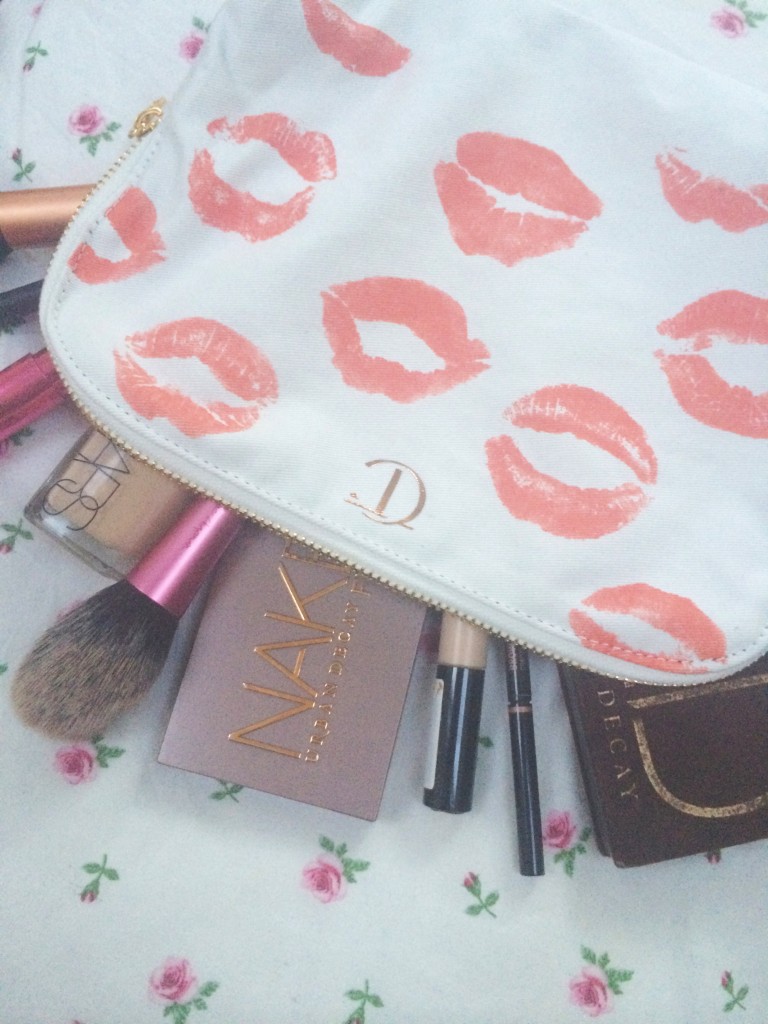 Just like we need books and stationary for the beginning of a new academic year, so do we need a college makeup bag.
While it might not be absolutely necessary, it's almost guaranteed that you will get as much, if not more, use out of it than your college books and notes. A good makeup bag doesn't have to cost the earth, however. Just ten products cover everything you need that will take you from lecture hall to nightclub.
Primer – Primer is a step that's often overlooked when it comes to makeup application, but adding it to your routine will add longevity to your makeup, as well as giving a smooth, even base. Maybelline Baby Skin primer is ideal for less than €10, and gives a flawless base for foundation.
Foundation – When it comes to foundation, NARS Sheer Glow trumps the rest. It's light and dewy, but can be built up in layers so you can create the coverage you prefer without looking heavy-handed.
Concealer – Collection Lasting Perfection Concealer is a holy grail product to beauty gurus around the world. It's really affordable and covers under-eye circles, spots, blemishes and is great for touch ups on the go.
Powder – A powder is essential for keeping shine at bay so your foundation doesn't slide off within two hours of application. Rimmel Stay Matte powder is a firm favourite and leaves skin looking smooth and flawless.
Blush, bronze, highlight – The Naked Flushed palette includes all three of these steps, making it easy for early morning (or late night) makeup application. To go from day to night just add a sweep of bronzer to the temples and hollows of your face, blusher to your cheeks and highlighter along the cheekbones and you're ready to go!
Eyeshadow – One palette covers all when it comes to eyeshadow- the Urban Decay Naked Palette. It includes 12 gorgeous matte and shimmer shades, every colour you'll need for day and night
Liner – A slick of liner can totally change any makeup look. Whether you're a novice or a cat-eye expert, L'Oreal Super Liner is easy to use, allowing you to go as thick or thin as you like.
Mascara – No makeup bag would be complete without a good mascara. Maybelline The Falsies Waterproof is great for both top and bottom lashes, and adds curl, volume and length in one sweep.
Brows – Whether you're Cara Delevigne or have plucked your brows into non-existence, Anastasia Brow Wiz is amazing for both thick and thin brows. The nib is so tiny that you can recreate brow hairs, so you can fill them in and shape your brows to your content.
Lips – If you're a nude lip lover or a statement lip girl through and through, Revlon ColourBurst Lip Butter range includes every glossy and matte lip shade you could dream of. They're often on offer in Boots too, so you might have to get more than one…
Add in Garnier Micellar Water for easy makeup removal, and Real Techniques brushes for application and you're good to go.
As for the makeup bag itself? The queen of luxury makeup, Charlotte Tilbury's makeup bag literally says it all, 'Give a woman the right makeup and she can conquer the world.'