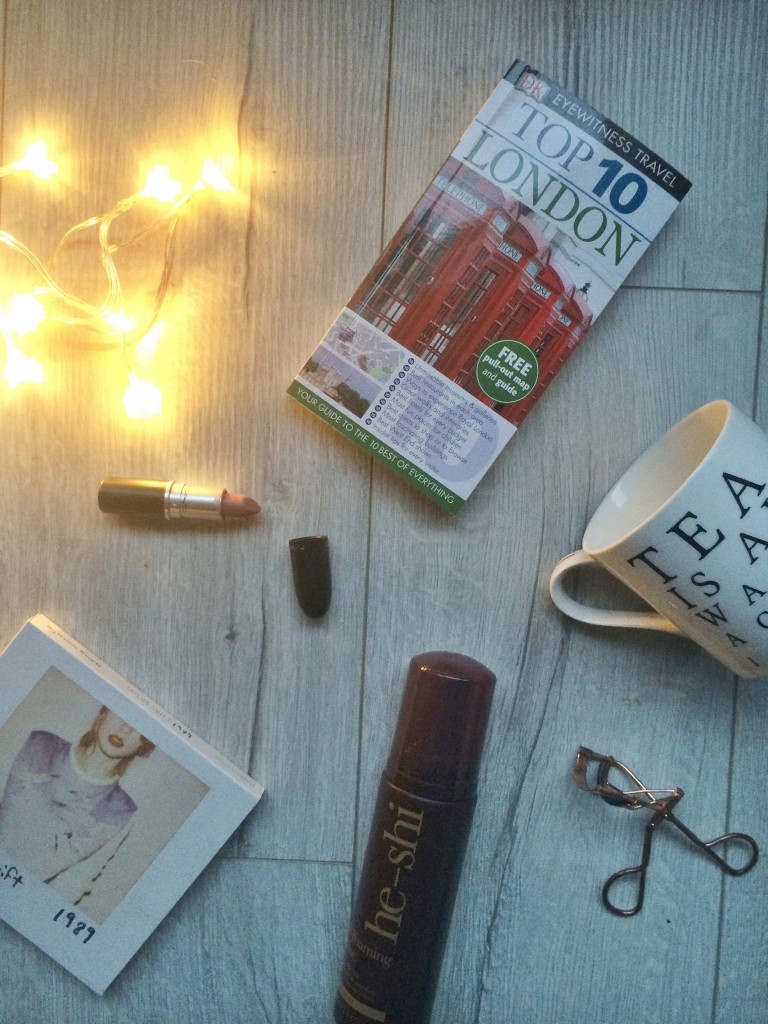 After taking an unplanned week-long break from blogging due to my site getting a virus *:(*, I'm back with my better late than never favourites! I had originally planned these to be my October favourites, but seeing as we're already well into November I thought I'd stick with better late than never.
October was a pretty good month, with Halloween and way too many indulgent dinners and nights out – but I loved it! I'm more than happy to be into November as this month marks WhatSheDoesNow's first birthday (how did that happen?!) and with every day that passes, we're one day closer to Christmas!
The colder days of October brought out the smoky-eye, berry-lip lover in me. I've gone through quite a few berry lipsticks this month, but my favourite I've come across is Brave by MAC. I've spoken lots about this lipstick, and while it's not really (hell, it's not at all) a berry colour, it's a really nice autumnal nude.
I've also gotten plenty of use out of my Charlotte Tilbury eyelash curlers this month, which my tired eyes have thanked me for. The fact that they're rose gold automatically makes them a favourite in my books, but they also work really well at lifting and curling my lashes. I haven't gone a day without using them since I got them, and I can't see myself stopping anytime soon!
I'm pasty all year round, so fake tan is something that I use nearly as much in winter as I do in summer. He-Shi Gold Foaming Mousse is perfect for an instant tan that doesn't smell or streak. It's really easy to apply and keeps my limbs from resembling Casper the friendly ghost's. On the cold winter nights I can never convince myself to apply tan the night before I'm going out, so this instant tan is really easy to slap on just before I do my makeup, so it dries while I'm getting ready and leaves me bronzed in minutes.
While it came out in late October, I genuinely have not stopped listening to Taylor Swift's new album, 1989. I had it on preorder and was counting down the days before it's release, and it didn't disappoint. Everywhere I go, I've been playing it. In the kitchen, in the shower, in the car, in the gym – literally everywhere. 
My wish of going to London has finally come true as my boyfriend and I, and my best friend and her boyfriend, booked a weekend to the city at the start of October! We're going in December for a long weekend and I genuinely can't contain my excitement. My list of things to buy is growing by the minute, but after reading the Top 10 in London book, my list of places to go and things to see is nearly longer! If you've any recommendations please leave them in the comments below!
This is more of an everyday favourite than a monthly favourite, but my tea intake has drastically increased since the weather has gotten colder. Nine times out of ten on any given cold day you'll find me in cosy socks, listening to 1989 and drinking out of my 'Tea is always a good idea' mug. I'm living the wild life, I know.
I hope that October was an amazing month for everyone, and that November is even better!