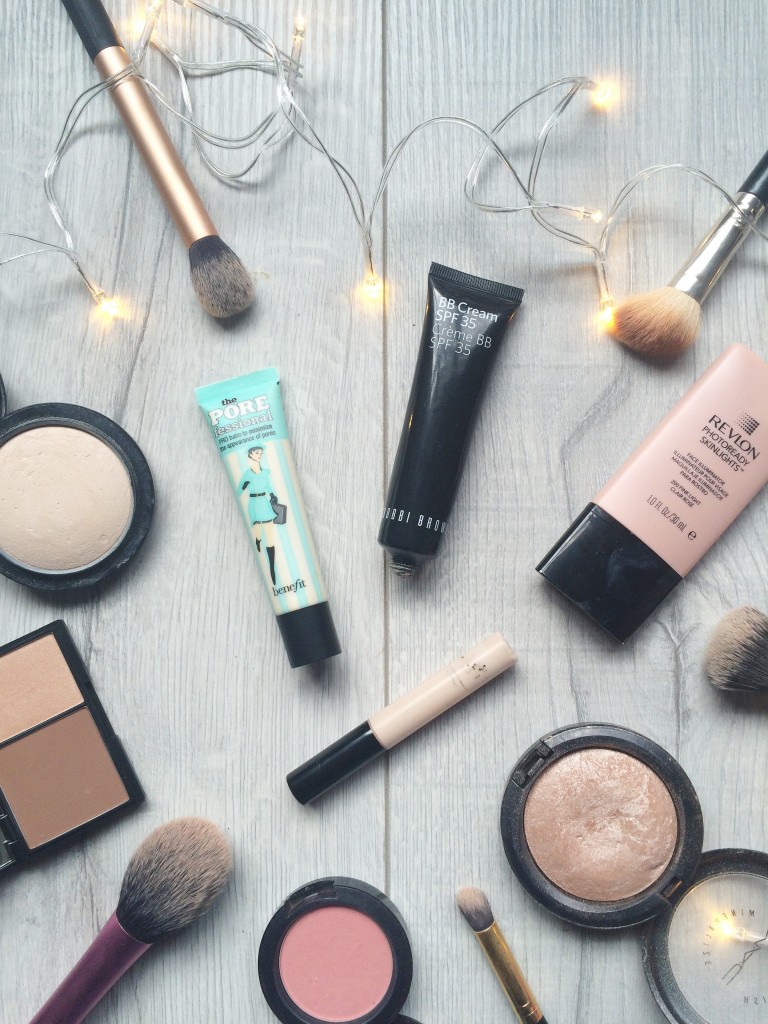 Who said glowy skin was just for the warmer months? Once the weather begins to cool down, there's hardly any mention of bright, luminous, golden skin. It's all about hydration and dark, smoky eyes and berry lips. As much as I love a good smoky eye and red lip, I think nothing looks better than healthy, glowing skin – at any time of year.
Of course, hydration is key when the weather turns for the worst. Glowing skin starts from within (hey, rhyme!), so plenty of water and moisturiser will give a good base to begin with.
I never used to use primer at all but since beginning using it a few months ago, I don't think I could go without it! Benefit Porefessional is great as it gives a really smooth, even base and helps your makeup last all day. I can't believe I'm saying this, but yep, I've been using a BB cream the past few weeks. NARS Sheer Glow is my go-to foundation for any occasion, but recently I rediscovered the Bobbi Brown BB Cream. The first day I wore it I got so many compliments off people about how my skin looked, and that was on a bad skin day. BB creams are usually associated with summer skin, but their hydrating properties make them amazing for the colder months too. I use the colour light, it has a really nice glow to it, and adds an extra bit of colour to the skin as well. This would even be perfect on its own for days when you don't have time to add bronzer or highlighter because it adds such a lovely colour and glow.
As per usual, I use Collection Lasting Perfection Concealer under the eyes and to conceal blemishes. Another recent rediscovery is the Sleek Contour Kit – I can't believe I ever stopped using this stuff! The darker shade is basically cheekbones in a palette, that's all I can say. MAC Fleur Power is a really nice pop of pink, but beware: you only need a teeny bit of this as it's so pigmented. My skin actually had a really bad reaction to Revlon Photo Ready Skin Lights in Light Rose when I mixed it in with my foundation when I bought it a few months ago, so I can only use this as a highlight on the cheekbones. The liquid formula makes it really easy to apply and it adds a really nice sheen to the skin. I think MAC Mineralise Skin Finish in Soft and Gentle is one of the most talked about highlighting products in the blogging world – and for good reason. A dab of this on the inner corners of your eye, and under the brow bone gives a highlight even an Instagram filter couldn't mimic.
Although dewy skin isn't usually associated with powder, I always use a dab of MAC Mineralise Skin Finish in Light on my t-zone to keep my makeup looking more golden goddess rather than 'I had to run for the bus'.
Pair this with the eyeshadow from my Killer Eyeshadow Duo post and that's one easy makeup look that you could make day or night, even if you have to run for the bus!