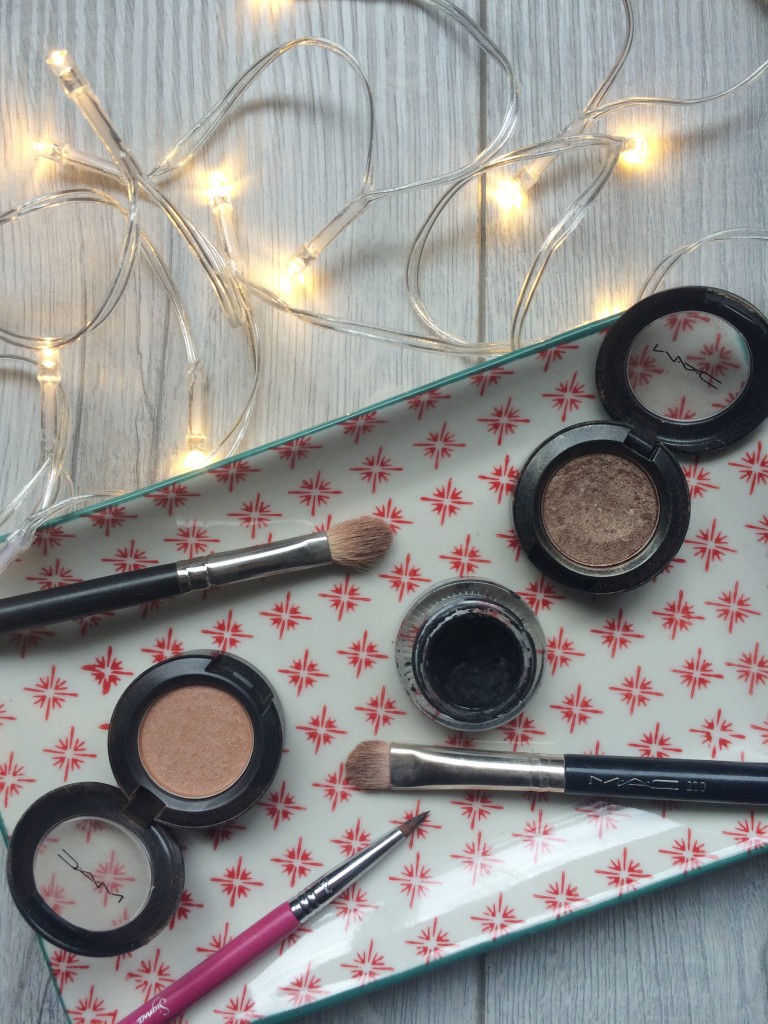 It's the simple things in life that make me happiest. Tea in my favourite mug, long walks along the seafront, finding a new eyeshadow duo. I stumbled across this combination when I gave myself too much time to get ready for date night (I was still late, regardless), and really liked how it looked. I've never gotten so many compliments on my makeup as I did when I wore this, which made it an instant favourite in my books. The best part? It's so easy to do, it literally takes minutes. Meaning there's more time to decide what lipstick to wear. Three cheers for that.
It's no surprise that both eyeshadows are by MAC, it's my favourite high end makeup brand. Woodwinked is my all time favourite MAC eyeshadow because of its gorgeous golden brown colour that looks stunning on its own, as well as with other shadows. I applied this all over the lid, literally packing it on with my MAC 239 brush. Then I blended it out with Arena, a light, burnt orange colour with my MAC 217 blending brush. You really can't go wrong with this, just blend blend blend. Sweep whatever is left on the blending brush under the eye, along the bottom lash line and the result is a burnt, bronze, smokey eye that takes hardly any effort at all to do. A thin line of gel liner, like L'Oreal Gel Intenza liner finishes off the look. To change it up, you could thicken the line or add a cat-eye flick, but sadly I still haven't mastered the cat-eye flick yet.
This look is equally as gorgeous during the day as it is at night, which is why I love it so much. Add lashings of mascara, or falsies for night time and you're good to go.
What do you think of this look? Let me know!