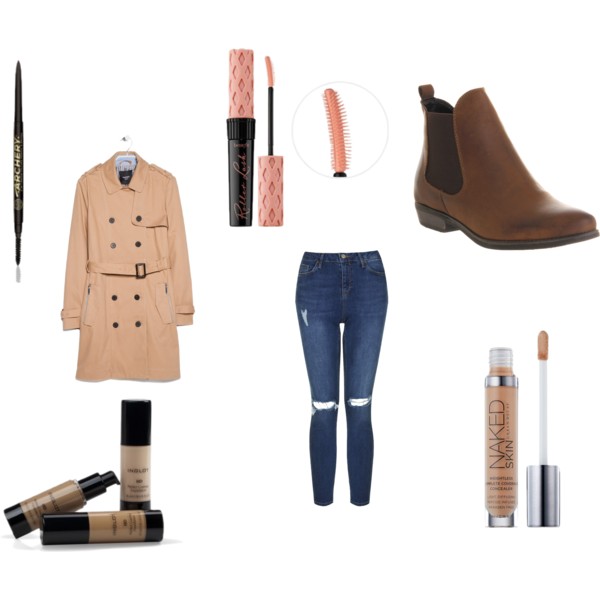 If only every month was as short as February, am I right?! It seems that payday was only last week – but I'm not complaining! Although I'm supposed to be saving for a holiday, I couldn't help but add a few things to my payday wish list this month. As usual, it's all clothes and makeup. A girl's gotta do what a girl's gotta do…
Soap and Glory Archery Brow Pencil – My Anastasia Brow Wiz is merely just a tiny stub at this stage, and I need a replacement ASAP. The Archery Brow Pencil is supposed to be an exact dupe for it, and is only a fraction of the price. Hopefully I can get my hands on one of these in Boots, the Soap and Glory stand is always nearly empty!
Mango Trench Coat – I've gotten more than my money's worth of wear out of my ASOS camel coat, and am on the hunt for a replacement. I spotted this gorgeous trench in Mango and fell in love straight away. The length and shape is perfect, and it's reasonable enough at just under €80. A classic piece that will never go out of style, I think this is one investment that I have to make.
Benefit Roller Lash  – The beauty world went crazy when a sample of Roller Lash came with this month's Elle magazine, and I was totally blown away. It's super easy to remove and gives amazing volume, length and curl. Benefit, you've done it again.
Office Boots – I'm a Chelsea boots girl through and through, and while my New Look pair of tan boots lasted me well, they're literally on their last legs. Another investment piece, I know I'll get the wear out of this Office pair, and they'll last longer than just a few months.
Inglot HD Foundation  – I think it's impossible to write a Payday Wishin' post without mentioning a foundation. I've never tried a HD foundation before, and am starting to think that my MAC Studio Fix isn't doing any favours for my skin anymore, so I think it's time to move on.
Topshop Ripped Jeans – Can you see a spring theme emerging here with these clothes?! I love this ripped pair of Jamie jeans, although I'd recommend going down a size if you're buying them because they stretch quite a bit. (Three pairs of Jamies later, I learned the hard way)
Urban Decay Naked Skin Concealer – Just like my foundation, I don't think my current concealer suits my skin anymore. This new release from Urban Decay claims to be full coverage and weightless, perfect for blemishes and under the eyes. That's one description that I can't pass up on, and for €22 it's one of the more affordable concealers on the high-end market.
What's on your payday wishlist?