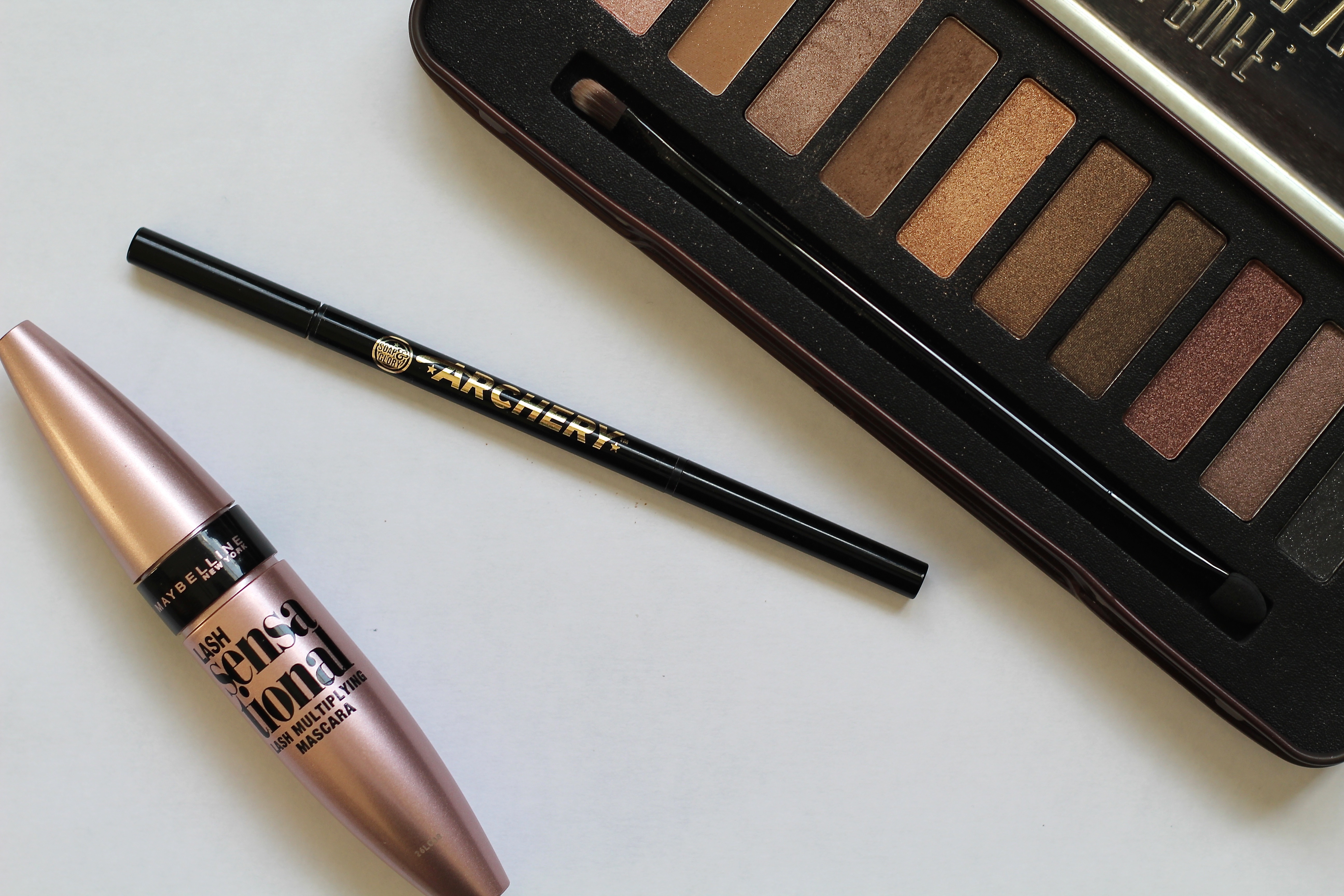 As much as I love a good high-end purchase, I love finding a dupe just as much. A product that's essentially the same for a fraction of the price – what's not to love?! While drugstore brands often try to imitate their luxury counterparts, it's not often that they get it right on point.
I've been testing out these three products for the past few weeks and couldn't help but notice their similarities to some high-end products I own. Being totally honest, if you took away the packaging and just left me with the products themselves, I wouldn't be able to tell the difference.
First up is the Soap and Glory Archery brow pencil. From the packaging to the formula, this is identical to the much-loved Anastasia Brow Wiz. I've repurchased the Brow Wiz twice for around €28 a pop, and picked up the Soap and Glory version for €10 in Boots when I couldn't wait four days for a Cult Beauty delivery. In my opinion, there simply is no difference between the two. The nib of the pencil is the same, the brush is the same, the formula is the same. Sorry Anastasia Beverly Hills, you've been replaced.
They're in no way similar packaging-wise, but Maybelline Lash Sensational and the new Benefit Roller Lash are similar in nearly every other way. The plastic wand and bristles, the curl and lift they give, the formula – the resemblance is uncanny! However, I find Benefit Roller Lash much easier to remove, so I tend to grab for it more often. It comes off easily with micellar water, whereas Lash Sensational takes a good oil-based eye makeup remover. If you don't mind spending a bit of extra time taking off your makeup, go for Lash Sensational. If you want to get your makeup off and into bed asap, go for Roller Lash.
Three guesses for which product the w7 Lightly Toasted Palette is a dupe for. Heck, you don't even need one guess – it's the Urban Decay Naked Palette. Side by side, the palettes have hardly any difference in their shade offerings, and the quality is very similar. The w7 palette is just as pigmented and blendable as the Urban Decay version, and lasts just as well too. The tin packaging isn't the most aesthetically pleasing thing I've ever seen, but hey, neither is the velvety Naked packaging that gathers dust like no other. If you haven't yet ventured into the world of the Naked palettes yet, give the w7 versions a try, you won't know any different.
Let me know in the comments if you've tried any of these products before and what you think, or if you've found any dupes, I'd love to know!