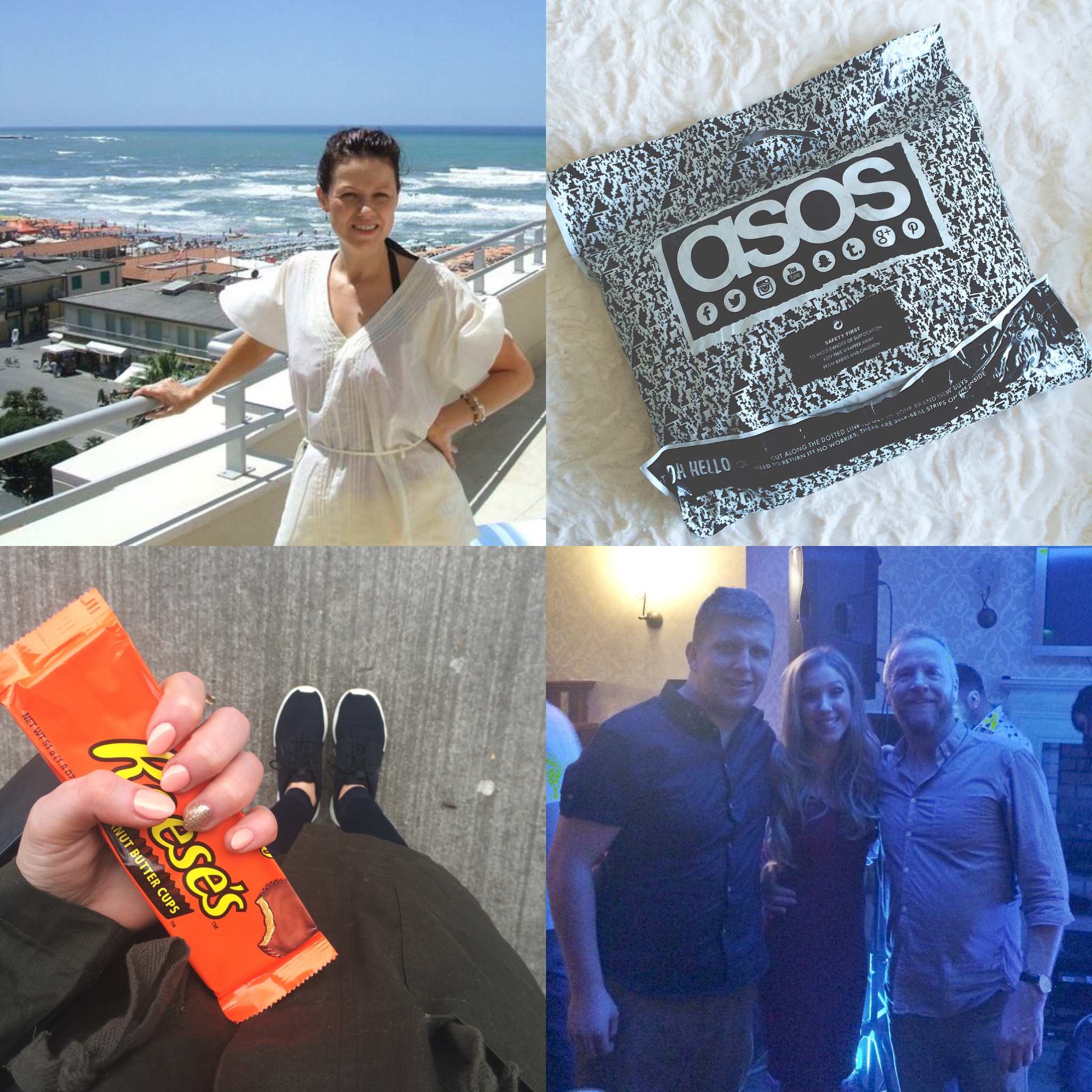 This week was one of those very rare times when I didn't have a to-do list the length of my arm to complete. Apart from two assignments being due for college this Friday, the week was pretty much my own. I was off work and had just a few days of college – it was bliss.
After saying I'd get my nails done for months, yesterday I finally booked an appointment in my local salon to get gel nails. No matter what, I can't beat the horrible habit of biting my nails and it had gotten to the stage where looking at my hands made me wince. They weren't that bad, but let's just say that my new long, pink and gold nails are a hundred times better. That's one beauty treatment I can justify every month.
Despite going shopping twice this week, I surprised myself by not buying a single thing. Not even in Boots or Penneys – who am I?! However, I did manage to order a full length dress on ASOS for a college ball that's in the beginning of April. I'll have a full post up of the outfit, so stay tuned.
Last night was my granddad's 80th birthday party, and it was something that had been in everyone's diaries for months. My aunt came home from Holland on Thursday for the occasion, and we spent the next few days drinking copious amounts of tea and catching up in my granny's. It's not often that every single person in the family is together, so seeing all of the people that mean the most to me in one room last night was amazing. I'm a family gal through and through and it made me so happy to be there with them all. (I'm a big cheeseball, I know)
With today being Mother's Day, I'm not gonna lie, I had been dreading it for weeks. Although my mam passed away four years ago, it doesn't really get any easier. Spending the past few days with my family and having a brilliant night last night definitely helped, though. We'd a lovely roast dinner in my granny's today, and took home some left over birthday cake which I just devoured with a cuppa tea.
As an ode to my wonderful mam, I put up this little piece on Facebook and Instagram:
"Happy Mother's Day to all of the amazing mammies out there. I'd do anything to be able to be with my mam and spoil her today. I am so thankful to have had such an amazing, beautiful, strong mother who inspires me in everything I do. If I can be half of the woman that my mam was, I'll be very happy. Much love to everyone who's celebrating the day, whether you're spending it with your mam or not <3 I am so grateful to have my amazing dad, boyfriend, family and friends who help to fill the hole in my heart every single day."
I hope that everyone had a great week, and a wonderful, lazy Sunday!