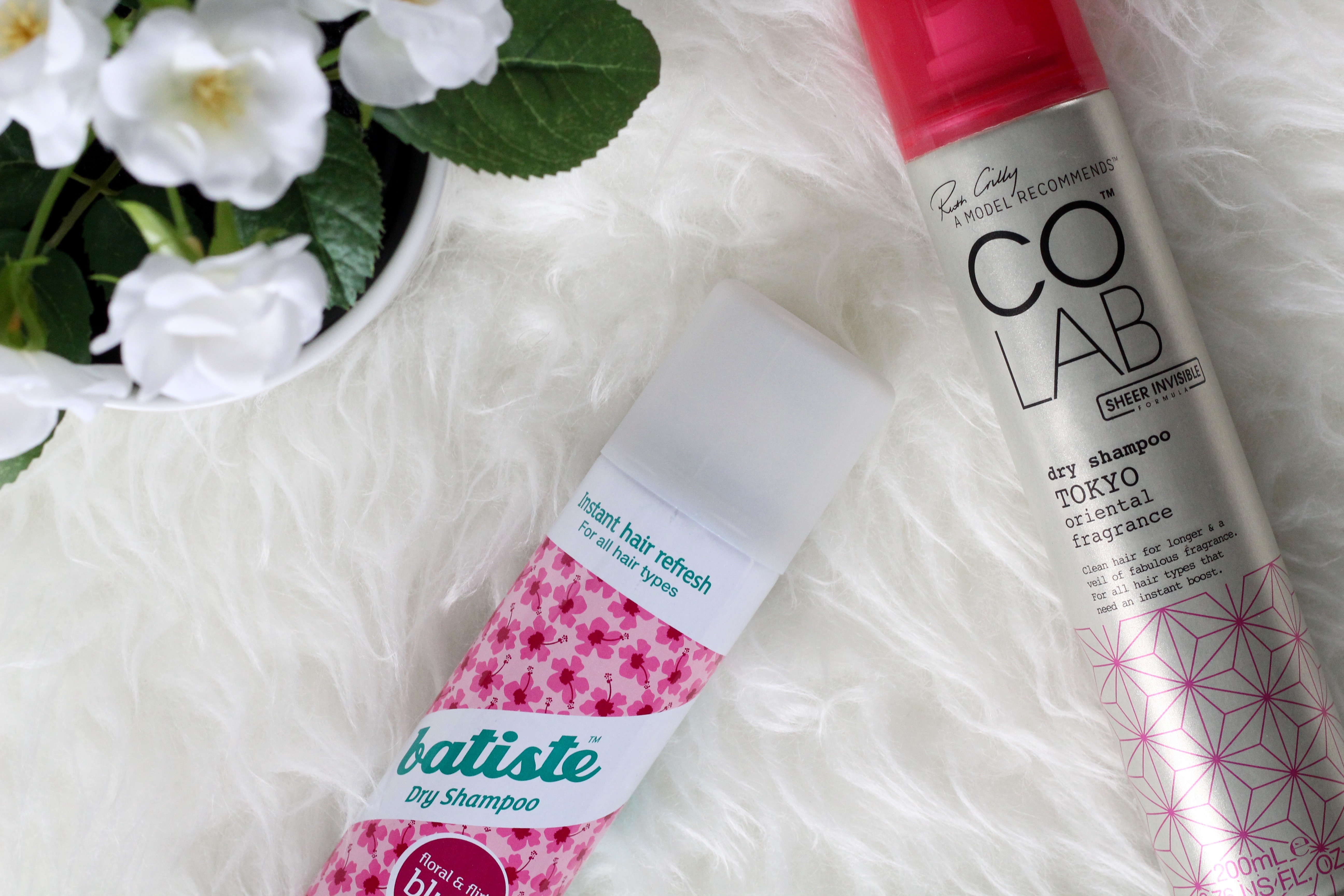 If you were to ask me my one beauty essential, I should probably say moisturiser or something like that, but in all honesty it's dry shampoo. I constantly have a bottle on standby and I go through more of these than I'd like to admit. For years I've used Batiste dry shampoo, but when the Colab version came on to the market I had to give it a try. They're two products that claim to do the same thing, but for me they're very different. Here's the verdict:
Batiste: 
Leaves a white powder in your hair (fine for blondes, but not so much for brunettes)
A little goes a long way
Absorbs grease (lovely) quickly
Gives good volume and texture to the hair…
…but also leaves a powdery residue that'll end up on black jeans if you rub your hair throughout the day
No lingering scent throughout the day
Hair feels refreshed and texturised after use
Colab:
No noticeable colour/powder upon application
Nearly twice as much is needed to absorb grease
Great for an instant hair refresh, not so much for pro-longing washing your hair
Gives good volume and texture to the hair
No powdery residue after application
Really nice scent (I use Tokyo) that you can smell all day long
The verdict: 
If you're looking for something to hide the fact that you should have washed your hair, Batiste is the way to go. If you want to refresh your hair, give it a bit of volume and texture, but not so much absorb grease, Colab is your answer. If it's simply a texturising spray you're looking for, not a dry shampoo, V05 Give Me Texture is my favourite.
Have you tried either of these products? Let me know your thoughts in the comments below! x