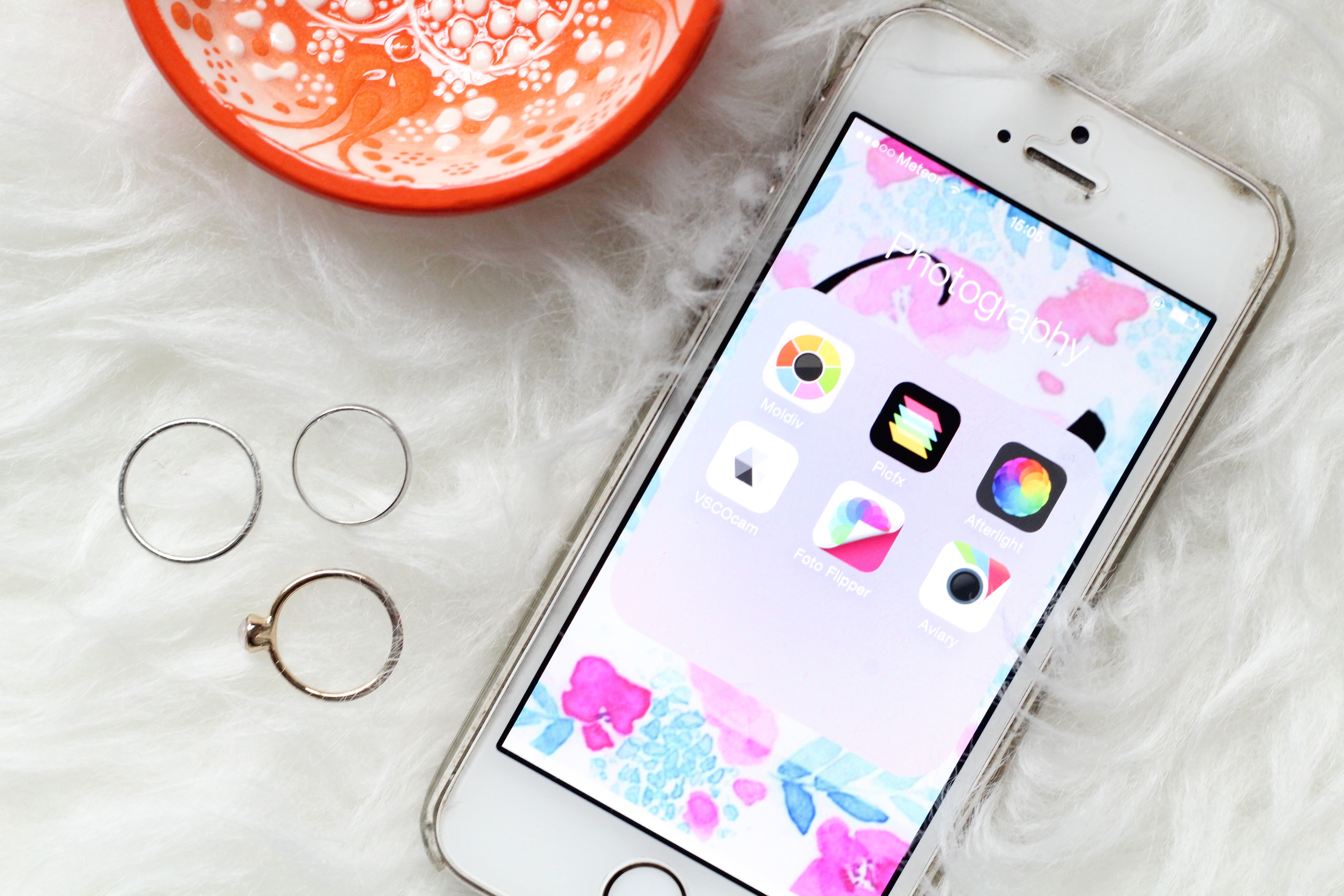 Where would we all be without a good filter? I've gone from loving over-edited X-Pro II photos with crazy frames and text to where I'm at now, simple editing that improves the picture without totally changing it. I love sitting down to edit a photo for Instagram, messing around with the brightness, saturation and sharpness until I'm happy with it.
Saying that, I'm more of a fan of editing objects than I am of editing myself. Apart from some exposure or brightness changes, I don't use smoothing or any tools that would totally change my own appearance. I think if I did that, I'd never be happy with what I see in the mirror.
Anyway, bright, white photos are my favourites to take and to look at, and these few apps are my favourite for helping when the light just isn't on my side.
Moldiv (free) – This isn't an editing app as such, but it's my favourite app for making collages. It leaves no watermark, unlike a lot of collage apps, and lets you choose how many photos you want in the frame, what size frame you'd like, as well as a couple of other things.
Picfx (€1.99) – I originally bought Picfx so I could add the bokeh effect to my pictures, but it also has loads of ready-made filters. It doesn't allow you to control the brightness/saturation etc, but you can adjust the strength of the filter. You can layer different filters and have different effects like texture and scratches.  I'm sure there are a few apps that allow you do to the same thing for free, but Picfx is easy to use and I think it's worth €1.99.
Afterlight (€0.99) – I think Afterlight is my favourite app out of them all. You've total control over brightness, contrast, exposure, saturation and other tools. There are also pre-made filters, different light effects and loads of different frames. You can turn the photo into different shapes and letters and add the white square frame that's really popular.
VSCOcam (free) – In my opinion, VSCOcam and Afterlight are very similar. Again you've total control over different effects to apply to the picture and it comes with pre-made filters. The only difference is it doesn't have the frame options.
Foto Filpper (free) – Does anyone else's iPhone automatically flip photos around when you take them on your front camera? It's so annoying! I use Foto Flipper to put them back to their original state.
Aviary (free) – I only recently downloaded Aviary and I love it. It has different frames, effects etc but my favourite thing about it is the "whiten" tool. I use this on white backgrounds and surfaces to brighten them so they look really sharp and pretty.
Considering most of these apps are free, if you've a blog, Instagram or just love taking photos, definitely give them a try. They're really easy to use, and just a small touch to a photo can make the biggest difference.
Let me know if you try out any of these apps, or if you've any other favourites!