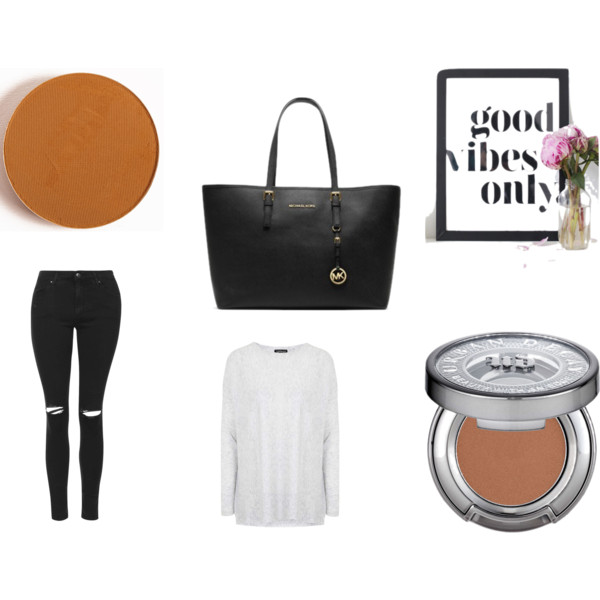 One of my favourite posts to make are wishlists – who doesn't love putting together a list of things they want to buy?! With payday just around the corner, I've gathered a few things together that I'd like to pick up when the big day comes around. With autumn on its way, I'm dying to pick up some new additions for my wardrobe, makeup bag and around the house.
Here's what's on the top of my list:
MAC Uninterrupted Pro Longwear Eyeshadow (image from Temptalia) – Since joining Snapchat (@whatshedoesnow), I've been totally addicted to watching bloggers' and YouTubers' snaps and videos. Rosie Connolly from Hearts, Heels and Handbags always has her makeup looking amazing, as as soon as she mentioned Uninterrupted, it went straight on my list. It looks like the perfect one-sweep eyeshadow for days when you don't have time to use loads of different shades.
Urban Decay Riff Eyeshadow – Now I see them side by side, Riff and Uninterrupted look very similar. Riff is another shade I've heard some of my favourite bloggers talk about, so I think I'm going to have to pick this one up as well. It's more on the brown side of things than Uninterrupted, so I don't feel so bad for adding it to my collection!
Michael Kors Medium Jet Set Saffiano Travel Tote – The purchase I'm most excited about – a Michael Kors tote! A lot of people slag Michael Kors and have turned off the brand, but I love it. I got a Michael Kors bag nearly two years ago and I use it everyday. It still looks brand new and makes any outfit look put together. I've wanted the Jet Set Tote for ages, and after saving a bit up I'm going to bite the bullet this month. It'll be perfect for carrying my laptop around and it fits much more than the bag I have. I'm going to go for the grey colour, as I think it's really different and I've never seen anything like it.
Nouvelle Daily "Good Vibes Only" Print – I made a few different quote posters on canva.com this month and I love them. They look really pretty and it's always nice to see an inspirational quote, but I'd love to have a good quality print. This one from Nouvelle Daily is one of my favourites, and would fit perfectly on my inspiration wall.
Topshop Grey Knitted Jumper – I really don't need another grey jumper, but I love this one! It's a really light knit and would be perfect for layering. I can see myself living in this all A/W.
Topshop Washed Black Ripped Leigh Jeans – They've been around a while, but I'm still loving ripped jeans. Topshop jeans are my absolute favourites, and Leighs are the most comfortable jeans I've ever worn. Again, I'll wear these all the time, for nights out with heels or just during the day.
I'm pretty happy with my payday picks this month, but with so many nice things available in the shops at the moment, I doubt these will be the only things I'll pick up! What's on your payday wishlist?!