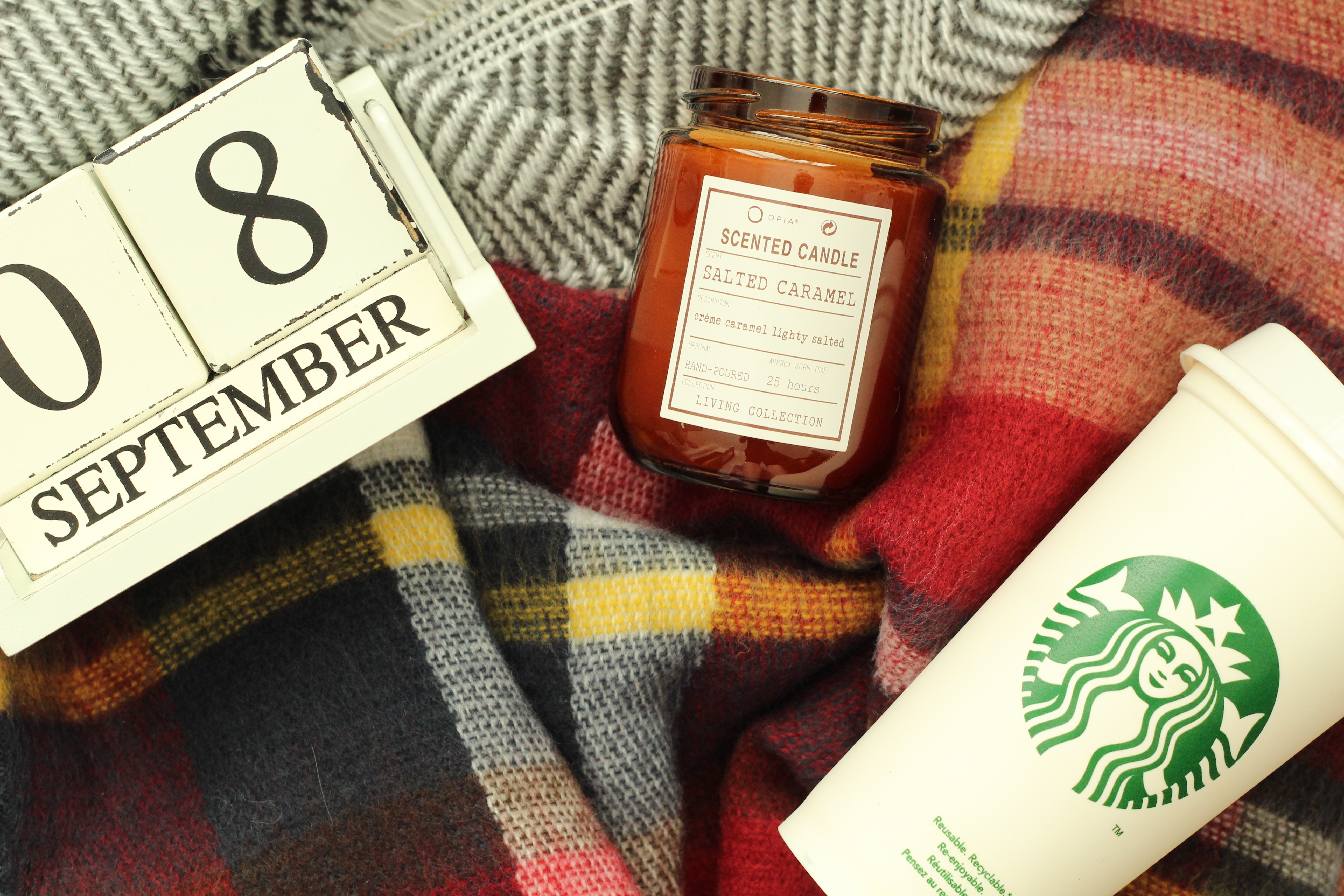 As much as summer is great, autumn is my favourite season. Here's 12 reasons why…
1. Scarves. Who doesn't love wearing a big snuggly scarf?! It's basically a blanket in disguise.
2. Endless hot drinks. At least three cups a day is mandatory. No one can judge when you say you're on your fifth coffee/tea/hot chocolate.
3. Always having candles lighting. I light candles all year round, but there's something about having a few candles lit when it's dark and cold outside and your house smelling amazing.
4. Crunchy leaves. Is there anything more satisfying than stepping on a leaf and hearing it crunch? I think not.
5. Wearing boots with everything. Ankle, knee-high, biker, Uggs – boots are the best.
6. A new start. The coming of autumn usually means going back to school/work/college after a few weeks off. Meaning you can set new goals, aspirations and pick up new stationary, of course.
7. Having an excuse to sit in and relax. Maybe it's just me, but when it's sunny and warm outside I always feel so guilty for not being out and about and enjoying the weather. When it's a little colder and damper, there's an excuse to stay in and binge-watch Netflix . Not as if I need one, hehe.
8. Baking. Shorter days mean more time inside, and what better way to spend a day in than baking?! Cookies, bread, anything with cinnamon *drools*.
9. New season updates. A new season means a few new pieces in your wardrobe, right? That's an excuse to go shopping if I've ever heard one.
10. Autumnal makeup. Berry lipsticks, dark nail polish, smokey eyes. Obviously we can wear these all year long, but in autumn they look even better.
11. Minimal beauty regimes. Who needs to shave their legs when you're in tights or jeans all the time?! The same applies to fake tan, no need to worry about whether we'll have to bare skin or not, leggings and jumpers all the way!
12. The end of "bikini body" craziness. I try to keep up going to the gym and eating moderately well all year round, but there's no denying the body pressure that comes with the summer months. I'll be happy not to see any bikini body pics on my Instagram feed for a while, pass the M&S cookies please.
That's just 12 reasons out of a possible hundred, but this post would go on forever if I kept writing! What're your favourite things about autumn?!