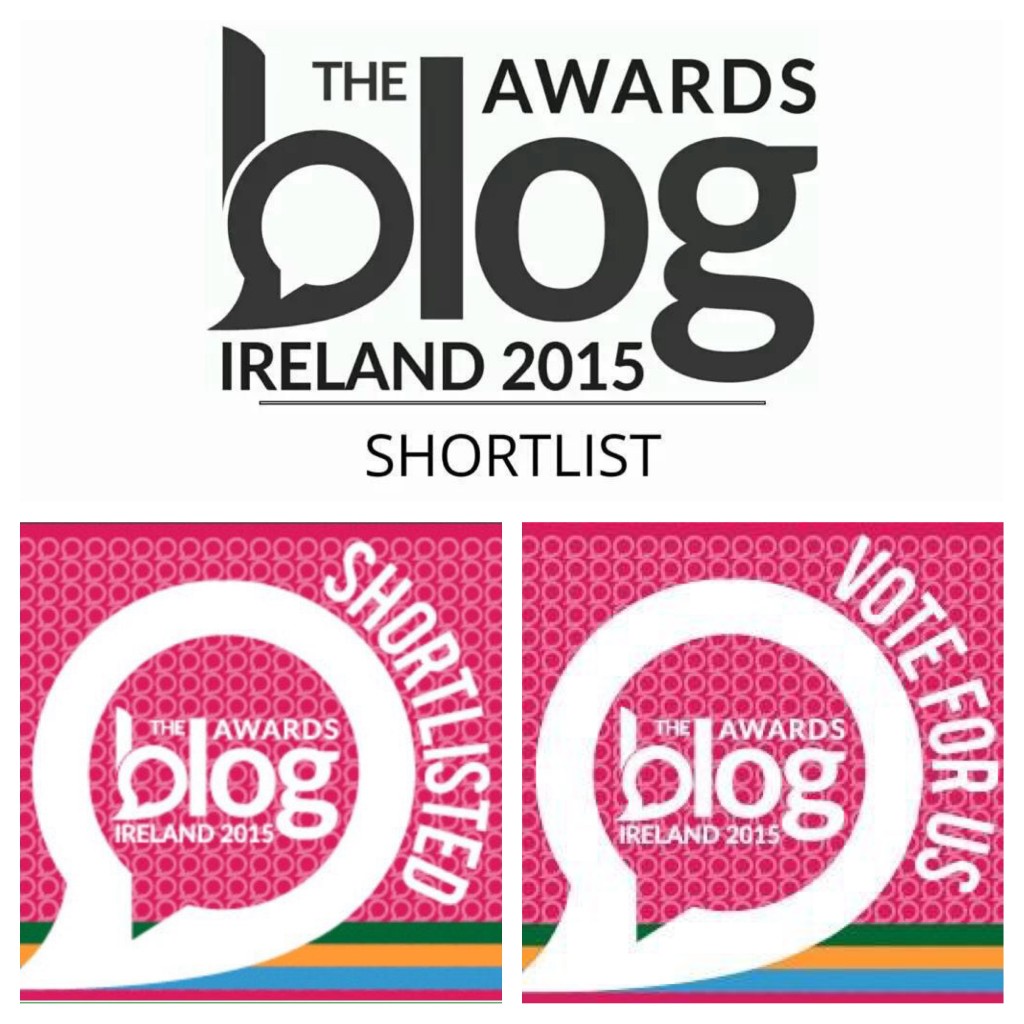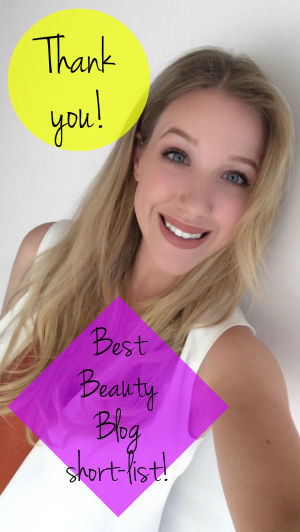 Before I say anything else, let me start this post by saying thank you. If you follow me on Instagram/Twitter/Facebook, you might have seen me talking about Blog Awards Ireland 2015.
About three weeks ago the long-list for each category in the awards came out, and I was lucky enough to be featured among around 100 of Ireland's bloggers in the "Best Beauty Blog" category. Then last Wednesday, the short-list was announced and I nearly died when I saw that I'd made the list. From over 100 down to about 35, WhatSheDoesNow made the short-list!
Whether you've been following me for a short time or remember the dodgy pictures I used to upload from my iPhone, I hope that it comes across through my posts and social media how much this little blog means to me. No matter where I go or what I'm doing, 99 times out of 100 I'm thinking or doing something related to my blog. It might be an idea that comes to me before I go to sleep, or picking up something I think would look nice as a blog background, my life pretty much revolves around this blog.
During a time in my life when things were less than sunshine and rainbows, I started up WhatSheDoesNow.com and it's totally changed my life. As dramatic as it sounds, it's true. The blogging world has introduced me to new friends, new experiences and a new me. No matter what else has changed in my life, this corner of the internet has been here for me for nearly two years.
From being featured in XPOSE magazine, to being Blogger of the Week on Stellar.ie, to going to different events and meeting new people, WhatSheDoesNow has brought me so many amazing things that I'll forever be grateful for.
I didn't mean for this post to become so deep, but I just wanted to let you guys know how thankful I am for your continuous support and for visiting this site everyday.
So, back to the point of this post, the short-list round of Blog Awards Ireland includes a public vote to take us on to the next round. I'm beyond ecstatic to have made it this far, and going to the final round would be an absolute dream come true. If you'd like to vote for WhatSheDoesNow as Best Beauty Blog, then just follow this link, scroll down the bottom and click "WhatSheDoesNow". It takes 0.1 seconds to do, and the opportunities that making the final round would bring would be incredible. Voting isn't open for long, so if you'd like to do it, please do it now!
Again, thanks so much to you all – I truly, truly mean it! If you vote for me, send me a tweet @whatshedoesnow, I'd love to say thanks!