This is a post I've been very excited to write for the last few weeks. Since attending the launch of Cocoa Brown Instant Tan Brozning Gel* a couple of weeks ago, I've been trying out the two new tanning products. And if you can't already tell from the title, I love them. 
Can anyone else relate to using instant tan back in the day and having a green tinge to your skin? Or running for shelter as soon as it started to rain for fear of having splotches all over your body? I know I can, and I haven't used instant tan ever since.
That is, until I tried these two beauties. It's no secret that I'm a huge fan of Cocoa Brown products and, of course, these didn't disappoint. The two versions of the tan are shimmer and matte, which I love because then you can choose yourself what level of shimmery-ness, if any, you'd like to go for.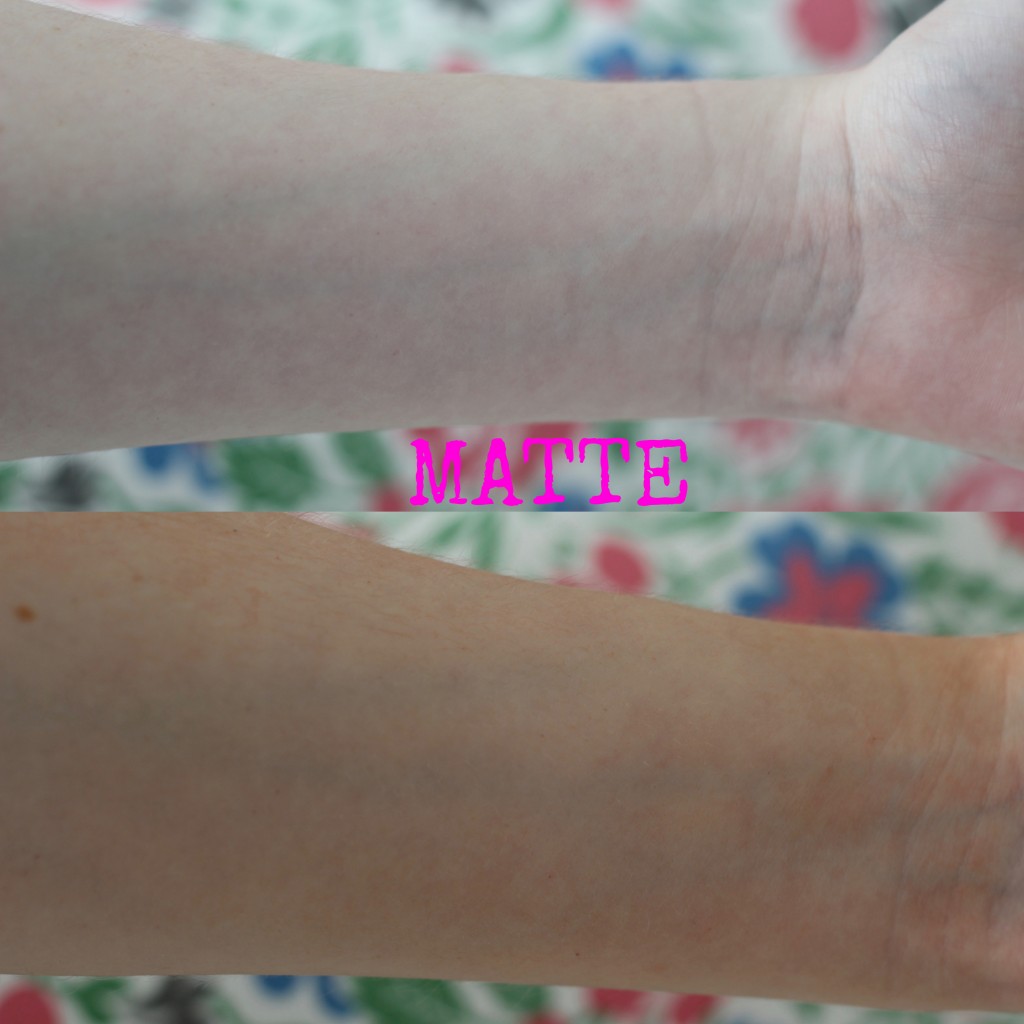 Yes, my skin really is that pale. I'm Casper the Ghost's cousin, didn't you know? Jokes aside, the result of using this tan is pretty obvious. I used a 10 cent coin sized blob (in the picture below), which is what gave this gorgeous colour. It blended in easily and smoothly, even though I haven't exfoliated beforehand. The colour is even and can be sheered out or built up as much as you like. A little goes a long way, so work with small applications at a time.
The product dries in pretty quick, so don't leave it long before blending. This staying-factor is good because it means you're not going to end up with white blotches on your arms and legs should it start raining! I use the Cocoa Brown Pink Velvet Tanning Mitt to apply and it blends in perfectly. The colour payoff is natural and brown – and not at all green or orange-y.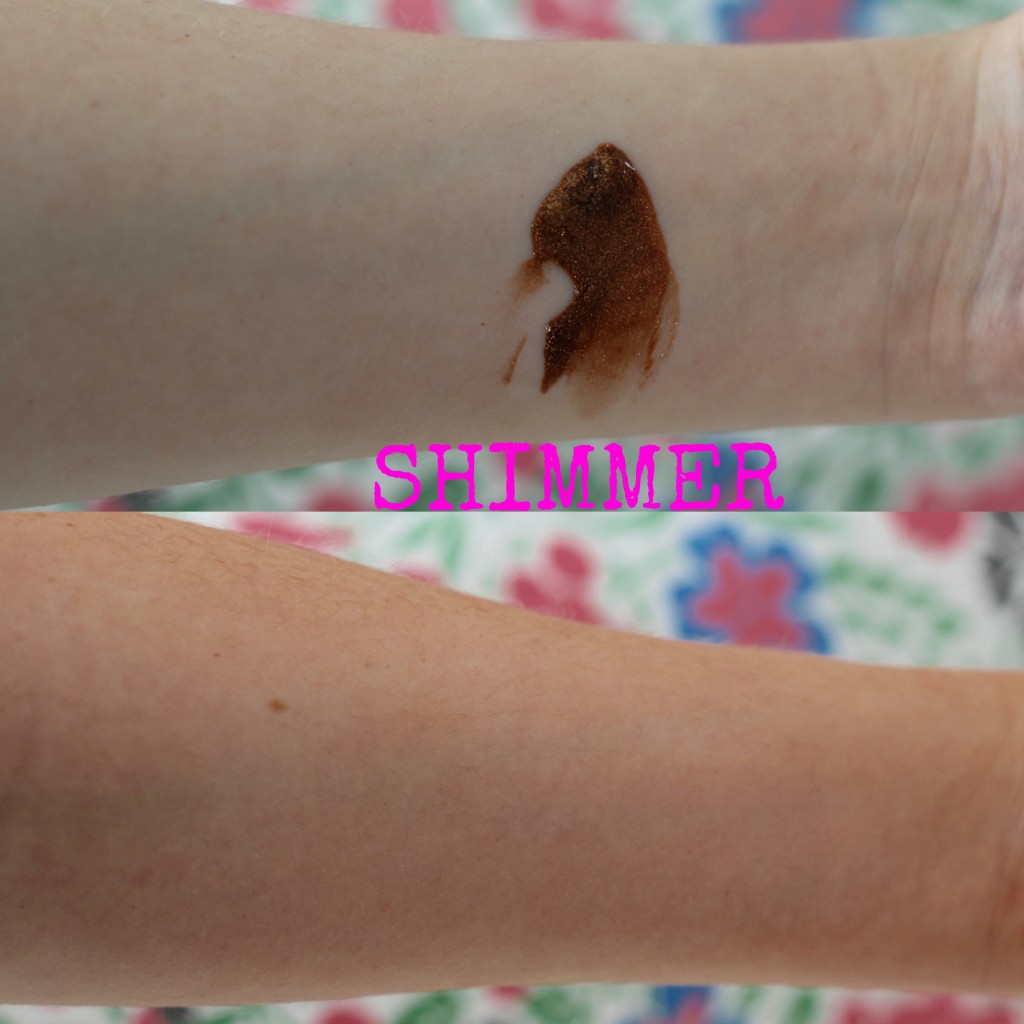 I wish my camera could pick up how gorgeous the shimmer gel is. The picture does it no justice at all, trust me, it's a magpie's dream. The shimmer is fine and not at all chunky, and blends in to give a gorgeous natural sheen to the skin. I would apply this on top of the matte gel on my shins, shoulder and arms. The result of blending in the shimmer didn't show up too well in the pictures, but it's a really subtle shimmer that's perfect for night's out and looks gorgeous when it catches the light. Again, this can be built up or sheered out as much as you like.
Neither of the tans smell biscuity, they smell lovely and fresh like the other Cocoa Brown tans. The tan requires hardly any drying time at all, maybe two minutes while you're finishing your makeup, and doesn't rub off onto clothes. It won't come off when splattered with rain, but washes off in the shower with body wash.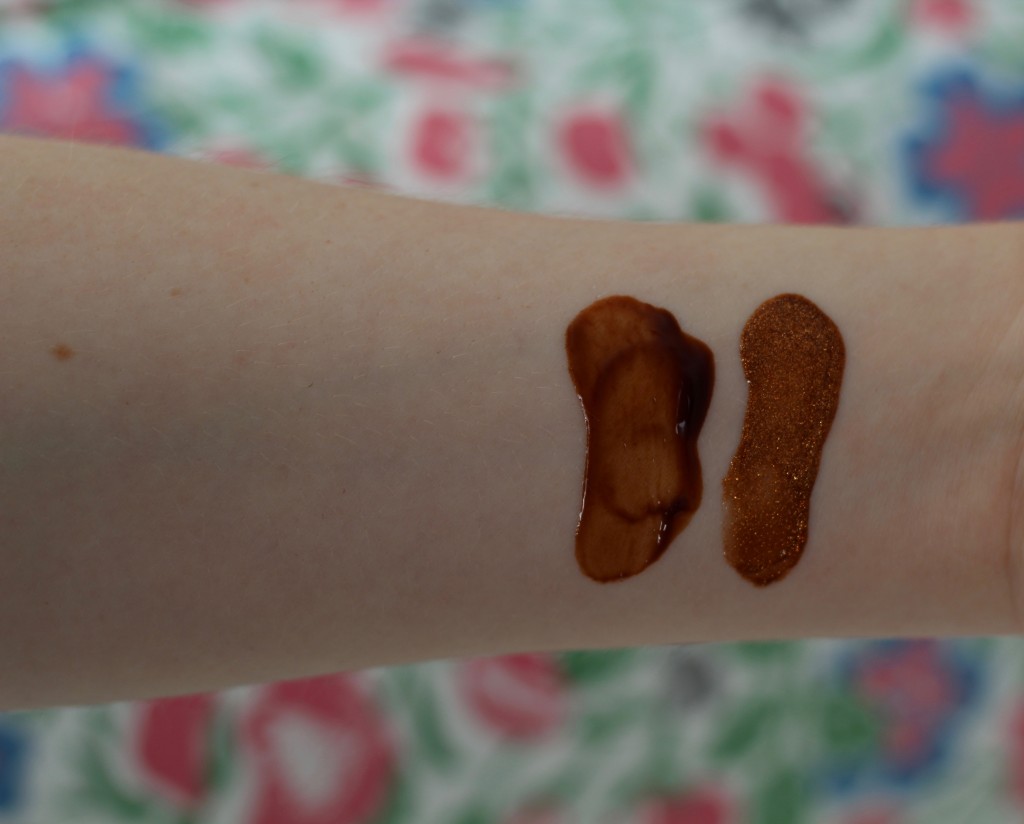 Overall, I can't say enough good things about this tan! I'm forever forgetting to put tan on the night before a night out, so it's great to be able to slap this on and go the day of! For €6.99 each, I'd 100% recommend trying at least one of these tans out. They work really well together, but if it's just matte or shimmer you're looking for, you can choose whichever you like.
Each tube is jam-packed with product and you can pick them up in Penneys, in pharmacies nationwide and on cloud10beauty.com. I am so excited to see what Marissa comes out with next!