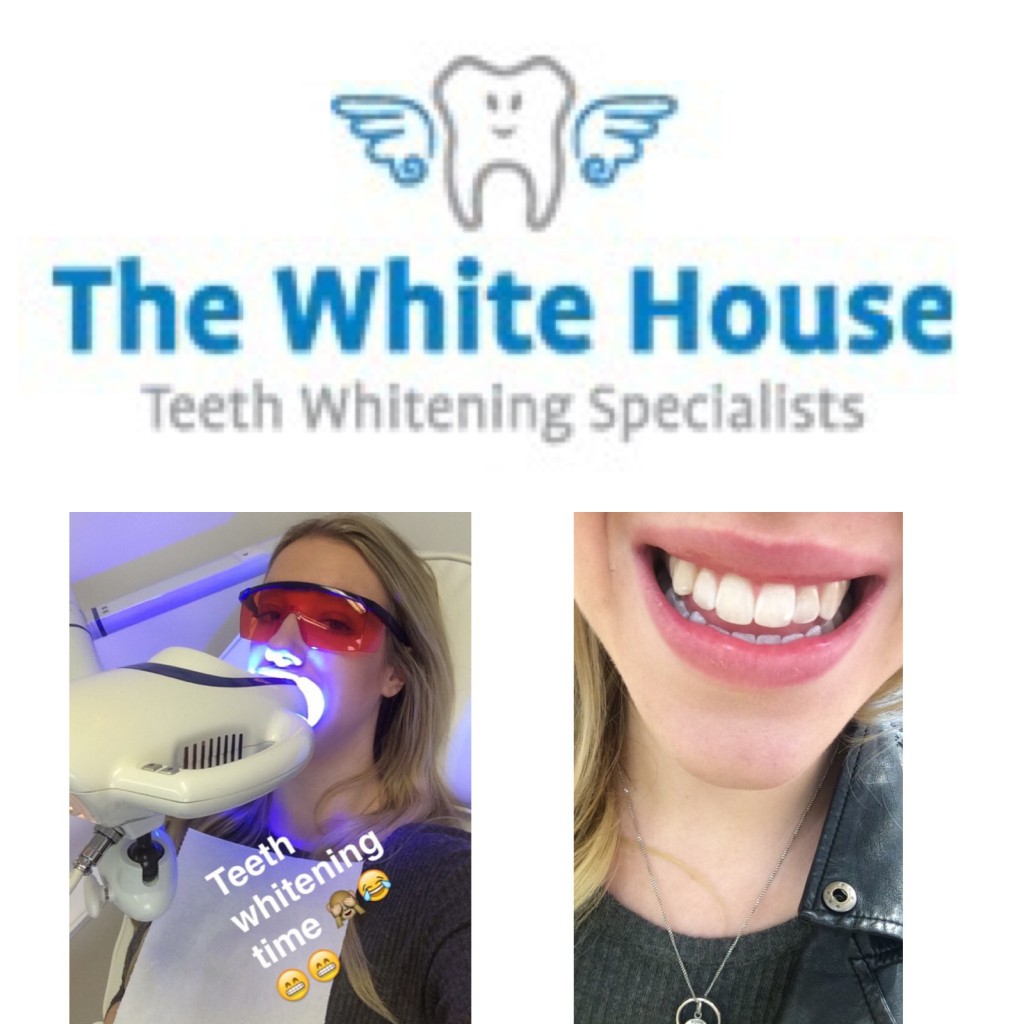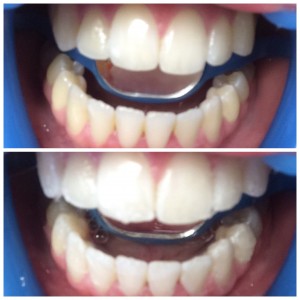 Hands up who wants pearly white teeth? Everyone? I thought so.
A couple of months ago I was offered a full teeth whitening treatment at The White House dental clinic. Teeth whitening had been something I'd be thinking about for quite a while, as an avid tea and coffee drinker, so of course I said yes. Like everyone, I'd heard a few horror stories about teeth whitening, so I did my research on The White House and their treatments and I was very impressed. Having good teeth makes such a difference to someone's appearance, and to my confidence, so I wanted to make sure I was in good hands.
As per usual, I needn't have worried. I looked online for reviews to find that some of my favourite bloggers, So  Sue Me, Fluff and Fripperies, and Makeup Monster all had raving reviews about the treatment.
I hate going to the dentist because I always feel so uncomfortable and feel like I can't breathe while they are prodding around at my teeth, but my experience for teeth whitening couldn't have been more different.
I went to The White House in Swords, which is right across from the Penneys in Pavilions, and was greeted by the lovely technician (whose name I can't remember – shame on me!). I quickly filled out a form with my details and answered a few health questions to make sure everything was okay.
We proceeded into the treatment room, which was really pleasant and calm. I'm not sure what I expected, but as soon as I walked through the door to the clinic I relaxed. There was the typical dentist-style chair, but what impressed me most was the television that I could scroll through while the treatment was being done!
The treatment started with a quick teeth cleaning, and then we figured out what shade my teeth were on the chart. It turns out that despite what I thought, my teeth were the fourth whitest shade on the chart to begin with! There was some yellowness and discolouration, and my incisors were slightly more yellow than the rest of my teeth.

The mouth piece was inserted into my mouth, and was surprisingly comfortable. We all know the struggle of taking out the mouth piece after going to the dentist and having dry, chapped lips, but the Vaseline applied beforehand prevented this from happening.
The full teeth whitening treatment took one hour, including the consultation, but didn't feel long at all. It was actually quite relaxing to lie in the chair and watch television for once! Professional laser teeth whitening involves applying a whitening gel to the teeth in conjunction with the advanced laser light accelerator. Basically, the gel is applied to the teeth and then a light is applied to the gel.
There were three sets of 15 minute treatments where the gel and light were reapplied at intervals. I experienced no discomfort during the treatment, and truly had to stop myself from falling asleep!
When the treatment was finished, I rinsed my mouth with mouth wash and got to see the final result. As you can see from the picture above, pretty much all of the yellowness and discolouration is gone from my teeth, including on my incisors! I genuinely couldn't believe the difference that I saw when I looked in the mirror, my teeth looked amazing (if I may say so myself!). In fact, when we matched my teeth to the colour chart after the treatment, they were the whitest shade on the chart!! However, what I love most is that my teeth still look super natural and I don't look like Ross from friends!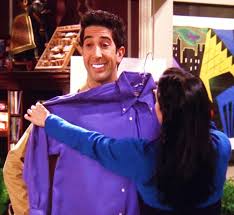 And that's the treatment – quick, easy and effective! I was wary of experiencing some sensitivity on my teeth as I'd suffer from sensitivity drinking hot and cold drinks, but there was no sensitivity or pain whatsoever. I had to avoid dark foods/drinks for 24 hours following the treatment as teeth are more porous after being whitened, but that wasn't a problem.
Four weeks after my treatment and my teeth are still as white as they were when I left the clinic. I've been using a whitening toothpaste to keep them as white as possible, and that's it!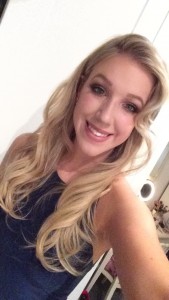 The full teeth whitening treatment costs €130, but results last one year on average and can be maintained by top-up sessions. You use your teeth every single day and people see your teeth (and hopefully your smile) everyday, so why not feel confident when you're flashing your gnashers?!
For more information and to book online, visit thewhitehouse.ie.