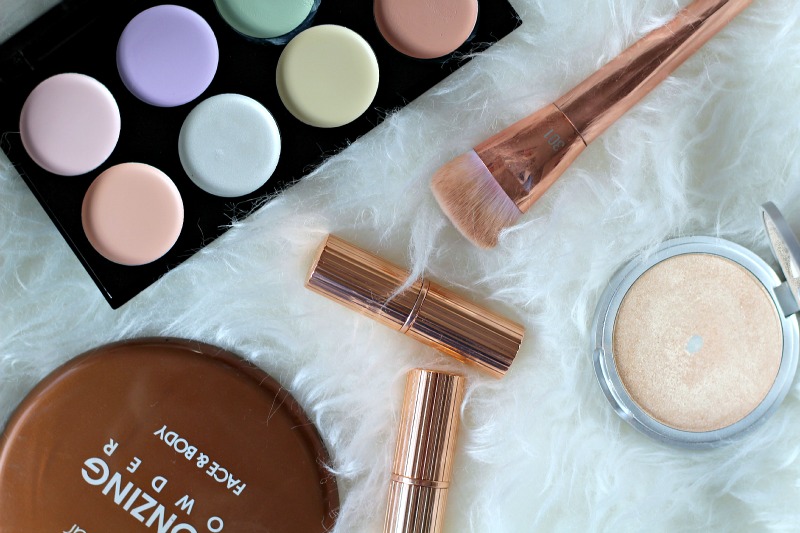 Being someone who absolutely loves makeup, I spend a lot of time buying it, looking at it, doing it and talking about it. That's great when I'm with the girls, but it's a bit unfortunate for my boyfriend when I buy a new palette and want to bask in it's glory, while he doesn't know what I'm talking about.
I must say, after lot of rambling on my part, he knows Charlotte Tilbury from MAC, and he knew not to buy a blue eyeshadow when the girl in MAC tried to convince him to (seriously).
After he called eyelash curlers "eyebrow clampers" one too many times, I was intrigued by what he does and doesn't understand about makeup. Here's what he said:
"Why isn't bronzer bronze? It's red, not bronze" – Red?! And all this time I thought I'd finally gotten the hang of contouring.
"Why do you need to curl your eyelashes? What's that about?"
"Does makeup feel heavy on your face? It looks heavy sometimes" – This one went down a treat.
"Is it worth it in the end? When you have to take it all off?" – Nine times out of ten, yes. Coming home exhausted from a night out, no. 
"Have you ever hurt your eye putting eyeliner on?"
"What's the obsession with eyebrows? Why do you get them waxed?" – Sidetone: I've never once gotten my eyebrows waxed.
"Why do you have loads of different brushes that are different sizes? Why can't you just use the one brush for the same thing?"
"I read your blog once and it had this thing about high definition makeup. What is that?!"
"What is concealer? How is it different than foundation?"
"Highlight and bronzer are the same thing, right?…Wait, what?! What are you trying to highlight? Why?!'
Bonus: "You know that powder I bought you? (MAC Mineralise SkinFinish) Is that to plump your foundation up a bit?"
Bless him. I'll tell you one thing, now he can't ask me "what's taking you so long?!" when I'm getting ready – he knows.
"10 Things My Boyfriend Doesn't Understand About…" will be a new series on the blog. It took a bit of convincing, but I think it'll be a good one!
I hope you guys enjoyed this post! What funny things have the men in your life said to you about makeup?