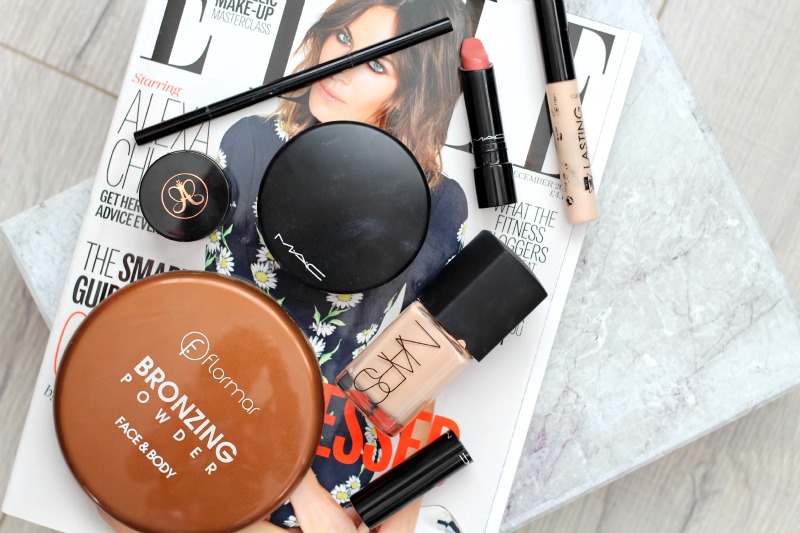 With hundreds of options in the shops and online, I feel like you've got to love a product a lot if you repurchase it time and time again.  I'm not very faithful to every piece of makeup in my kit, and there's only a select few that I'm in a long-term, serious relationship with.
I've bought some of these products more than five times, which goes to show just how much I love them. And, regardless of all the other options on the market, I don't plan on stopping anytime soon.
First up is NARS Sheer Glow. I bought this foundation three years ago and it quickly became my favourite everyday foundation. It's lightweight and you can build up the coverage to as much or as little as you like. I use this nearly everyday without fail and I absolutely love it. You don't need a lot of product, so a little goes a long way. I don't even have to think about repurchasing this, it's a staple in my makeup bag.
Collection Lasting Perfection Concealer must be one of the most talked about budget concealers on the market. Depending on which shade you buy, you can use it to highlight, to cover spots and to conceal under eye circles. It's a great multi-purpose concealer, I've one in my handbag and one in my makeup drawers so there's always one to hand!
The Soap and Glory Archery Brow Pencil totally revolutionised eyebrow products for me. The thin nib and spoolie at the end means I can have my brows done in two minutes. It's a total dupe for the Anastasia Beverly Hills Brow Wiz, for a fraction of the price. Whether you've thin brows or thick brows, everyone can benefit from this.
I don't think I'll ever need to repurchase this because such a tiny amount is needed, but if it came to it I'd repurchase the Anastasia DipBrow Pomade in a flash. If I've a long day ahead of me, I always use this to make sure my brows stay in place all day. Once you get the hang of it, it's easy to use and gives professional-looking HD brows.
This might just be my most repurchased makeup product of all time. MAC Sheen Supreme Lipstick in Bare Again is my all time favourite nude. It's creamy, hydrating and pigmented. The nude/pink colour is absolutely gorgeous and I use this both for going to college and going on a night out. It's my favourite lipstick in my collection, and something I think every beauty-lover should at least swatch!
The most recent addition to my repurchasables list is the Flormar Bronzing Powder. Again, this product is so huge that I don't think I'll ever run out of it. It's great for bronzing, contouring and doesn't look muddy at all. This has pushed all of my other bronzers to the back of the drawer and is something I use everyday.
Lastly is MAC Mineralise SkinFinish in Light. I genuinely can't remember when I started using this, I think it was when I started using makeup. This is the only powder I've ever used (apart from Rimmel Stay Matte in my handbag) and I can't find any reason for me to try a new one. It keeps shine at bay, without making your skin look flat or cakey and is really light on the skin. It's perfect to set concealer and foundation, and I don't find myself needing to top-up during the day when I use this.
What are your repurchasable products? Let me know in the comments, I'd love to hear! x