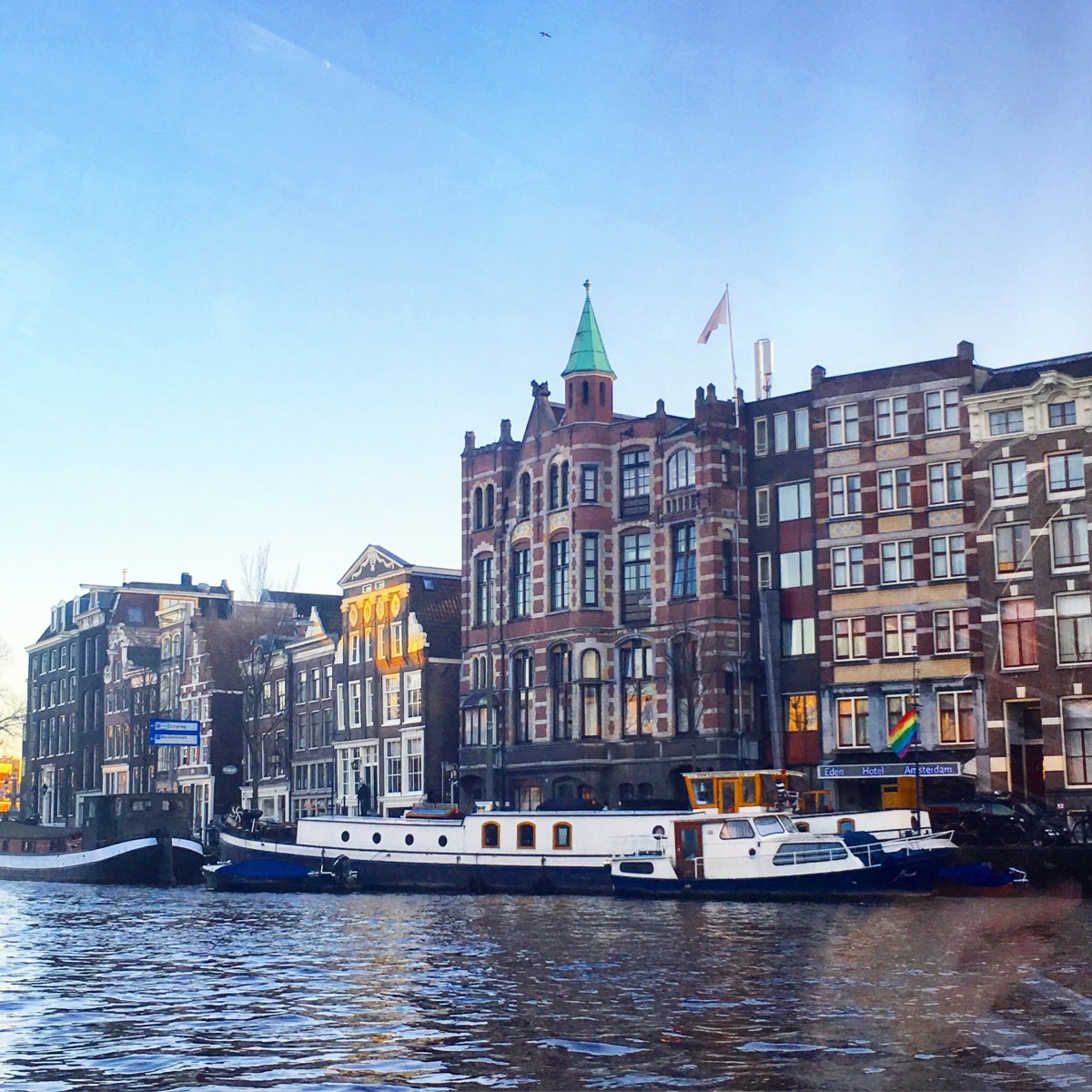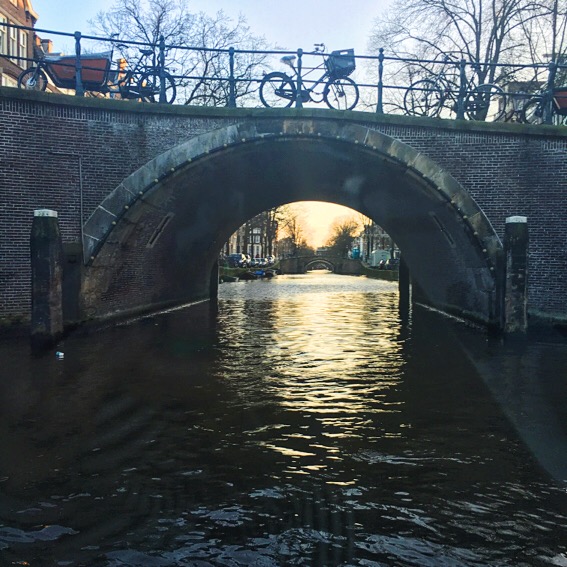 On Thursday my boyfriend and I went to Amsterdam for the day. My aunt lives about an hour away from the city so during our stay with her we hopped on the train and found our way there.
We hadn't much luck with travelling this holiday – our flight from Dublin was delayed by three and a half hours and our direct train to Amsterdam was cancelled. It's not easy trying to find out what's going on when everyone is speaking Dutch, that's for sure. We eventually found our way to Amsterdam by getting a connecting train and arrived at Amsterdam Centraal. The app "Reisplanner" was really handy and lets you see live train times, what platform to go to and how far away you are from where you want to go.
Neither of us had looked up things to do or places to go, so we had no plan for the day. Shopping-wise, all I knew was that I wanted to go to Brandy Melville, one of my favourite shops. On our way to Brandy Melville we saw so many great stores that I wasn't expecting at all. It was like Grafton Street, but better. There was a Topshop, Zara and River Island, as well as a Kiko and Flormar store! We didn't spend a lot of time shopping, but I was so impressed by the variety of shops.
We decided the best way to see everything in such a short space of time was to do a canal tour. It was only €10 for a one hour tour and we really enjoyed it. We saw Anne Frank's house, the different canals, the smallest house in Amsterdam and lots more.
There are loads of different museums in Amsterdam, but some are quite expensive. We saw that the Sex Museum was only €4, so we decided to go in for the laugh. It was definitely very different to any museum experiences that I've had – they did crazy stuff back in the 1870's, I'll tell you that! We actually stumbled across the Red Light District while we were wandering around – it was crazy. That's all I'll say about that.
As I said, our trip wasn't planned so that was pretty much all we got up to. The city itself was amazing, with beautiful architecture and so many different things to do. The public transport system is so impressive, with trams coming every few minutes. We got around by foot, but public transport would be great if you knew where you were going.
I'd love to go back and spend a few days in Amsterdam and see a lot more of the city. Although our trip was short, we made the most of our time there and I really enjoyed it.
I vlogged some bits of the day, so make sure you subscribe to my YouTube channel to see the video!