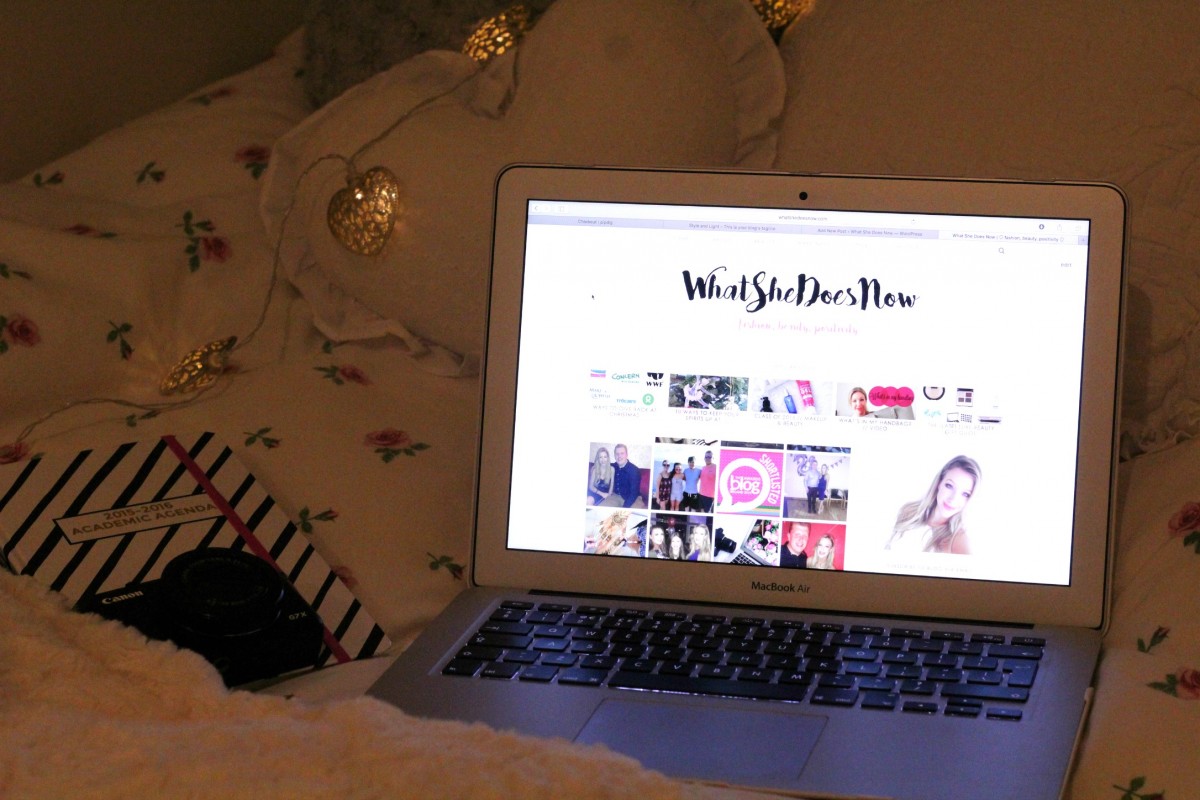 You may have noticed that things look a little (more like a lot!) different on WhatSheDoesNow.com. After mulling over it for a few days I finally decided to bite the bullet and to change my blog layout. It's something I've wanted to do for a while but I was worried that it would take ages and be really difficult to do.
I was so wrong. I looked online for different templates and to get inspiration for what I want my site to look like. Then I came across Pipdig. There were so many gorgeous layouts to choose from and I found one that was exactly what I'm looking for. It took less than ten minutes to install it, customise it and get it up and running – I was amazed!
I feel like this new layout really represents how WhatSheDoesNow has changed in the last year and I am totally in love with it. It's way more user-friendly and gives you the option to read so many other posts that otherwise would have been lost in the archives.
Along the top is my popular posts section, underneath is my four most recent posts and below that is my Instagram feed. How cool is that?! Then my most recent posts are listed and you can click into them to view the whole post or keep scrolling to find another one. At the end of each post is related posts you might like to read, as well as the option to share the posts across social media.
To the right of the page is the option to subscribe via email to my blog or follow my Bloglovin' account. My Instagram feed is featured again (I love Instagram okay?!), as well as my Snapchat name.
There are 101 other features and things that you can do on my blog, but that's the jist of it there!
I really hope you like my new template and enjoy previous posts you may not have read before!
Happy reading! <3