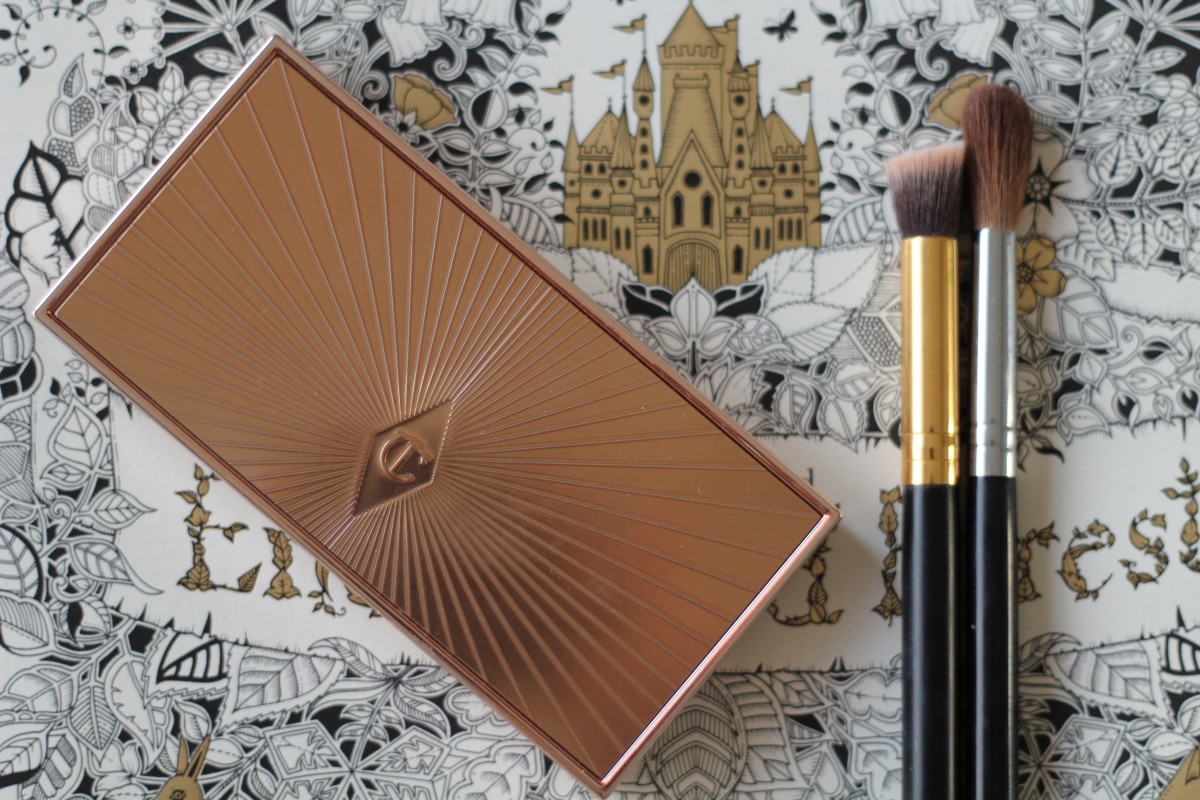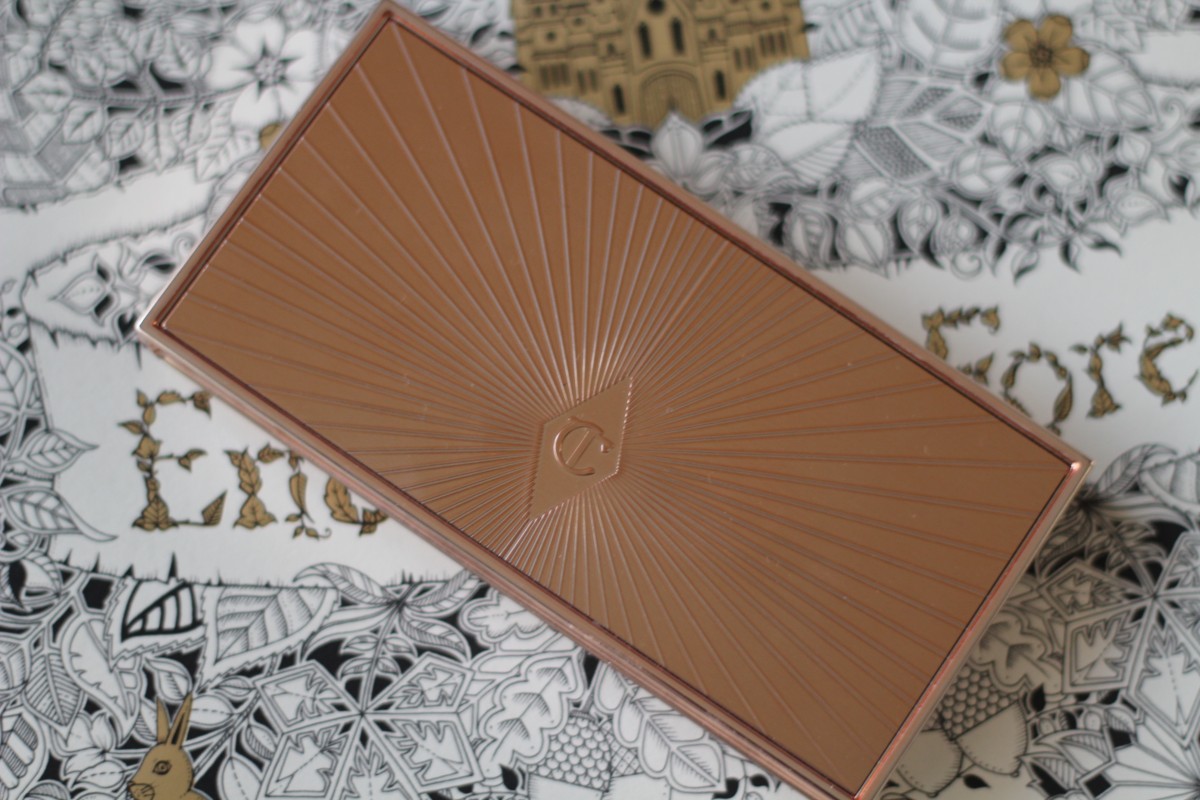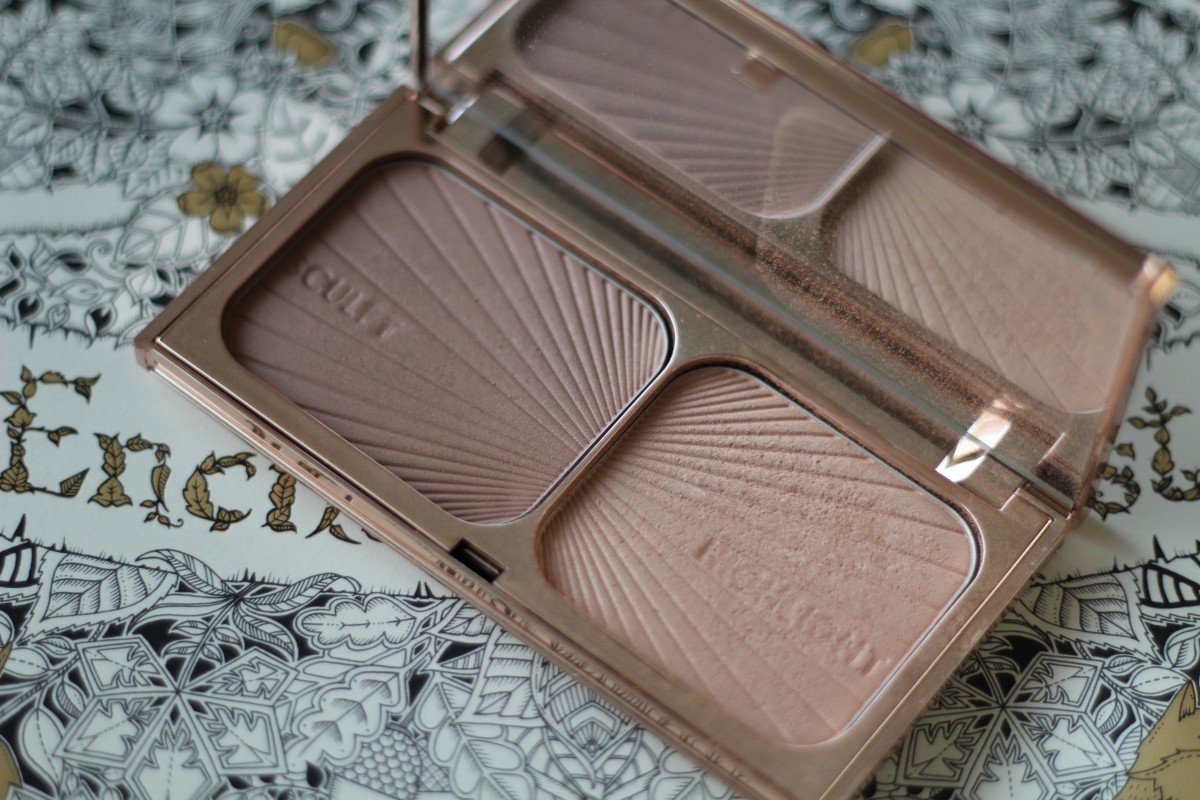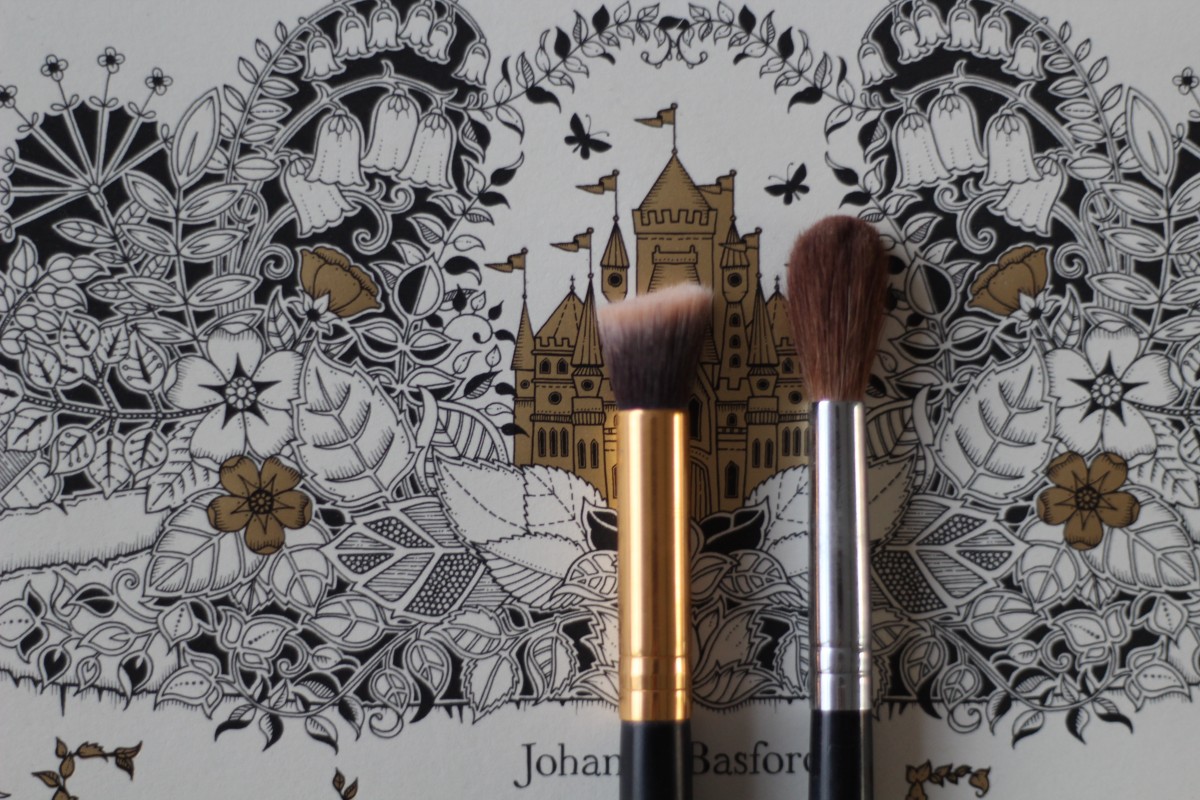 Before I started using this palette, I thought contouring had to be strong, bold and, ironically, unnatural looking. I thought a good contour was one where you could literally see the brown stripes on someone's cheeks and along their temples.
So it's safe to say that I was a bit shocked when I first tried the Charlotte Tilbury Filmstar Bronze and Glow duo. 'But where's the stripe?!', I thought when I applied this under my cheekbones. 'Sure I can hardly see this at all!', I exclaimed to myself. Aha. That's when I realised that was a good thing.
As you can see, the palette has a sculpt and highlight shade.
The sculpt shade is the perfect colour: it's not red, muddy or ashy, but the perfect shade to actually create a natural shadow on your face (ie. contouring!) As the name suggests, this powder literally sculpts your face. It creates cheekbones where you never had them before and slims all of the places on your face that you want to be slim.
I use the Blank Canvas F28 brush to apply the sculpting powder. I've never used a brush like this for contouring before but I absolutely love it. The long, soft hairs mean it's really easy to brush and blend it under your cheekbones, giving a really natural effect.
The highlight shade is also one of the most natural I've ever seen. Now don't get me wrong, sometimes I like looking like I used unicorn dust on my cheekbones, but other times I want a more natural glow.
This powder is *so* finely milled, it's almost creamy. It's not shimmery or glittery as such, but is literally "glow" in powder form.
I use a slanted duo fibre brush that I ordered off eBay to apply it and it does the job perfectly. It looks gorgeous on the cheekbones, under the arch of the brow and anywhere else you want it really. It gives that "glowing from within" look that can otherwise be very hard to achieve.
Then there's the packaging. Like all CT products, it's beautiful enough to be put on display.
At €65, this palette isn't cheap and was definitely a splurge for me. However, it was a great addition to my makeup collection and has totally changed the contouring/highlighting game for me. I got the shade light-medium and it suits me perfectly. So start saving those pennies, this is one for the lust list.