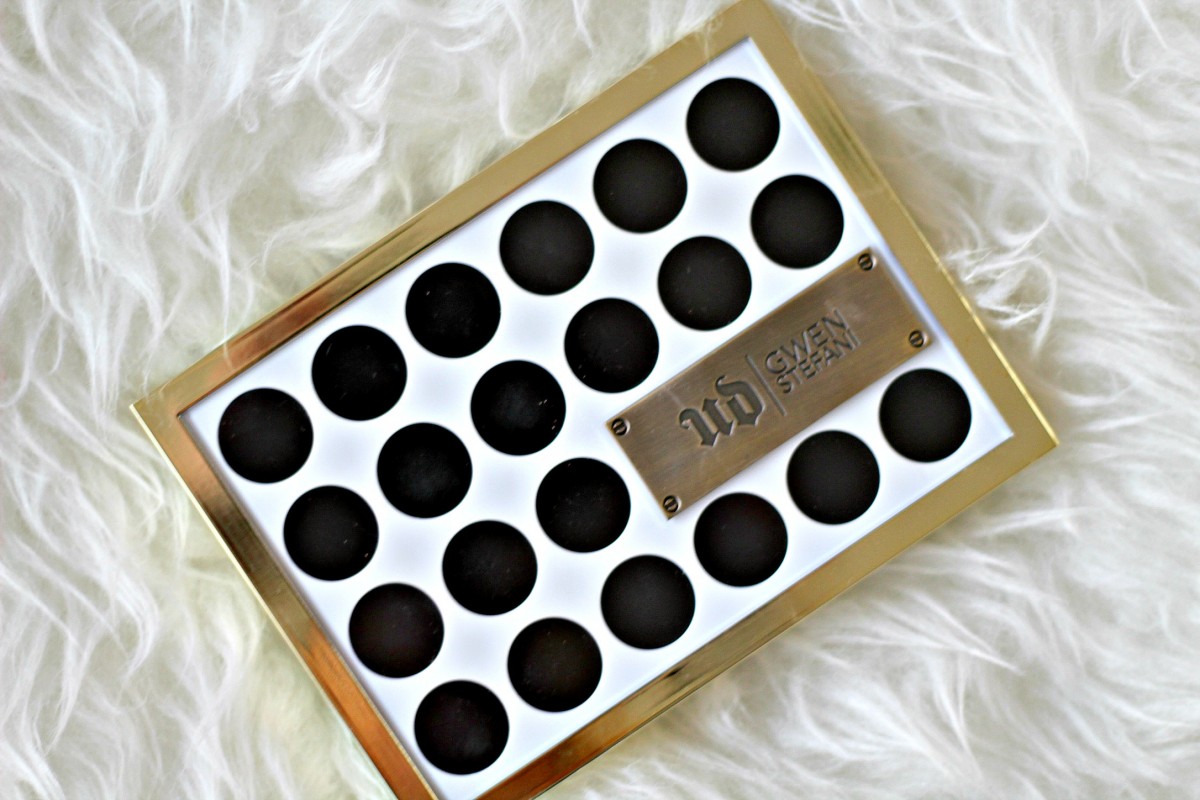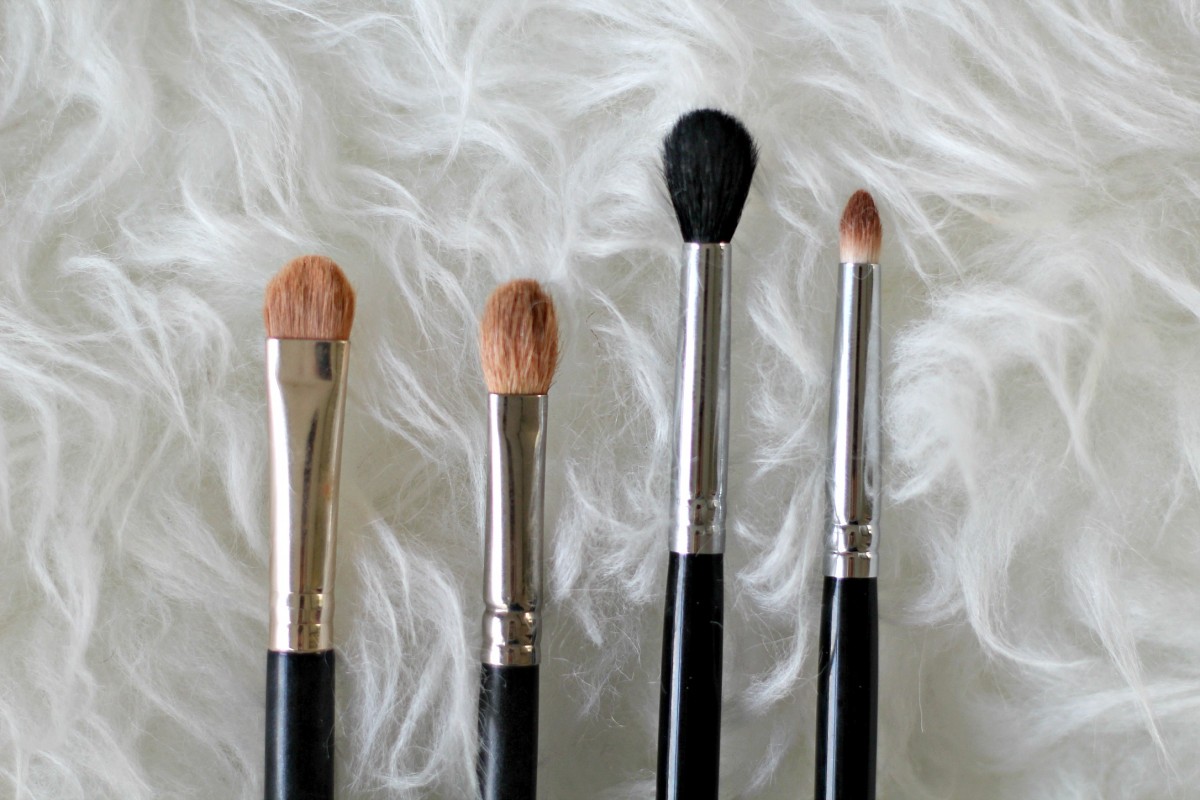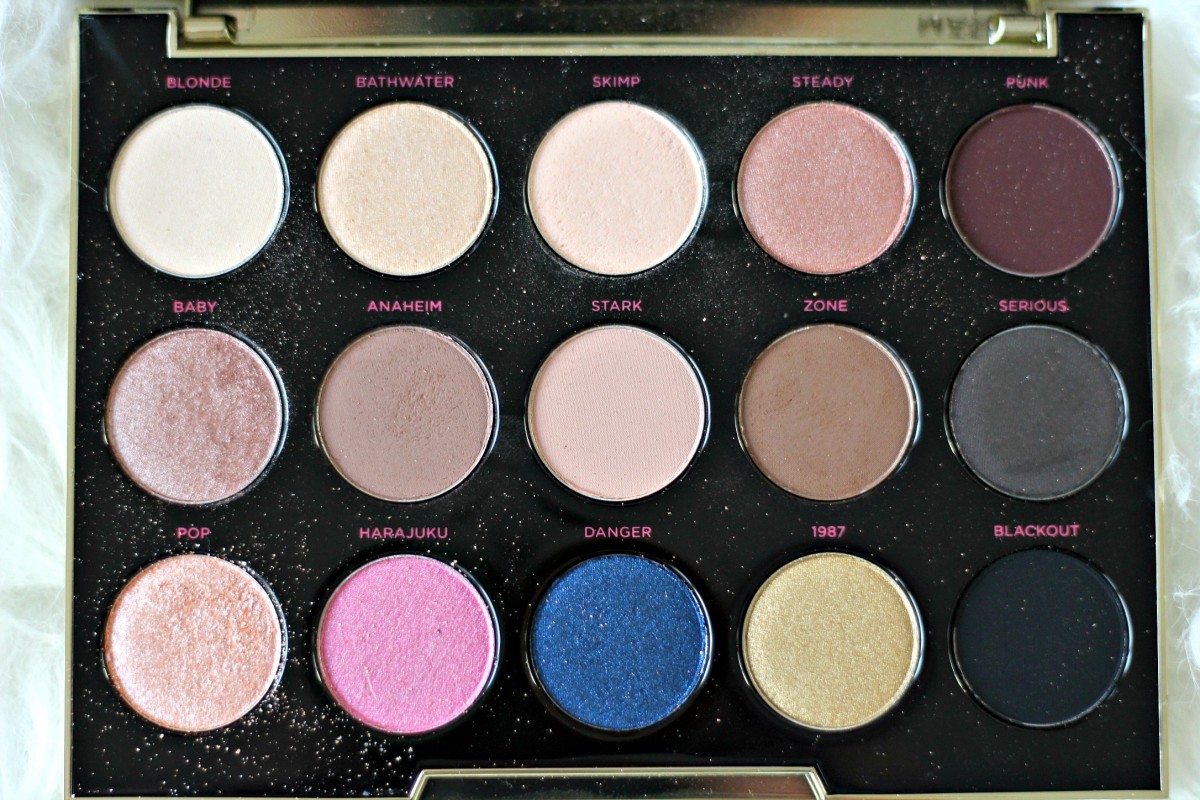 I've never been a fan of celebrity collaborations. I feel like they usually don't reflect the celebrity and are something that they've just slapped their name on. That's not the case with the Urban Decay x Gwen Stefani palette. As soon as I saw this was coming out, I got excited.
I ordered it on the Debenhams website, which was the best value. First of all, let's talk about the packaging – I absolutely love it. It's sturdy but not too chunky, the eye shadows themselves are a good size and there's a big mirror on the inside.
The colours are gorgeous, and as you can see from the picture I just couldn't wait to use it. The mixture of mattes and shimmers mean you can create so many looks, for day and for night. Harajuku, Danger and 1987 are the three colours I'd use the least, but I'm definitely going to experiment with them. I think Danger would look really nice on the centre of the lid or smoked out, Harajuku would be nice for a pop of colour and 1987 would be a nice crease or inner corner shade blended out.
Blonde, Bathwater, Stark and Skimp are ideal for under the brow and inner corner as a highlight and on the lid. Steady, Baby and Pop are gorgeous shimmery shades that catch the light really well. Anaheim and Zone look great blended into the crease and under the eye. For a darker eye look, Punk, Serious and Blackout are ideal. I love using Punk all over the lid and then blending it out and under the eye. Blackout is great as a liner too.
Each of the colours are pigmented but buildable. However, I find that the shimmers work best with a bit of MAC Fix+ on the brush. My favourite eye brushes are the MAC 239 for packing colour onto the lid, MAC 217 for blending out, Blank Canvas E23 for under the eye and E25 for totally blending the colour out and under the brow.
At €46, for 15 shades I think it's a very good value. If you're a makeup lover, it's definitely worth investing in. This, along with my Naked palettes 1-3, cements the fact that Urban Decay is the best brand for eyeshadows. This video on my YouTube channel shows how you can use the palette for a daytime look.
Now to get my hands on the UD x Gwen blush palette…