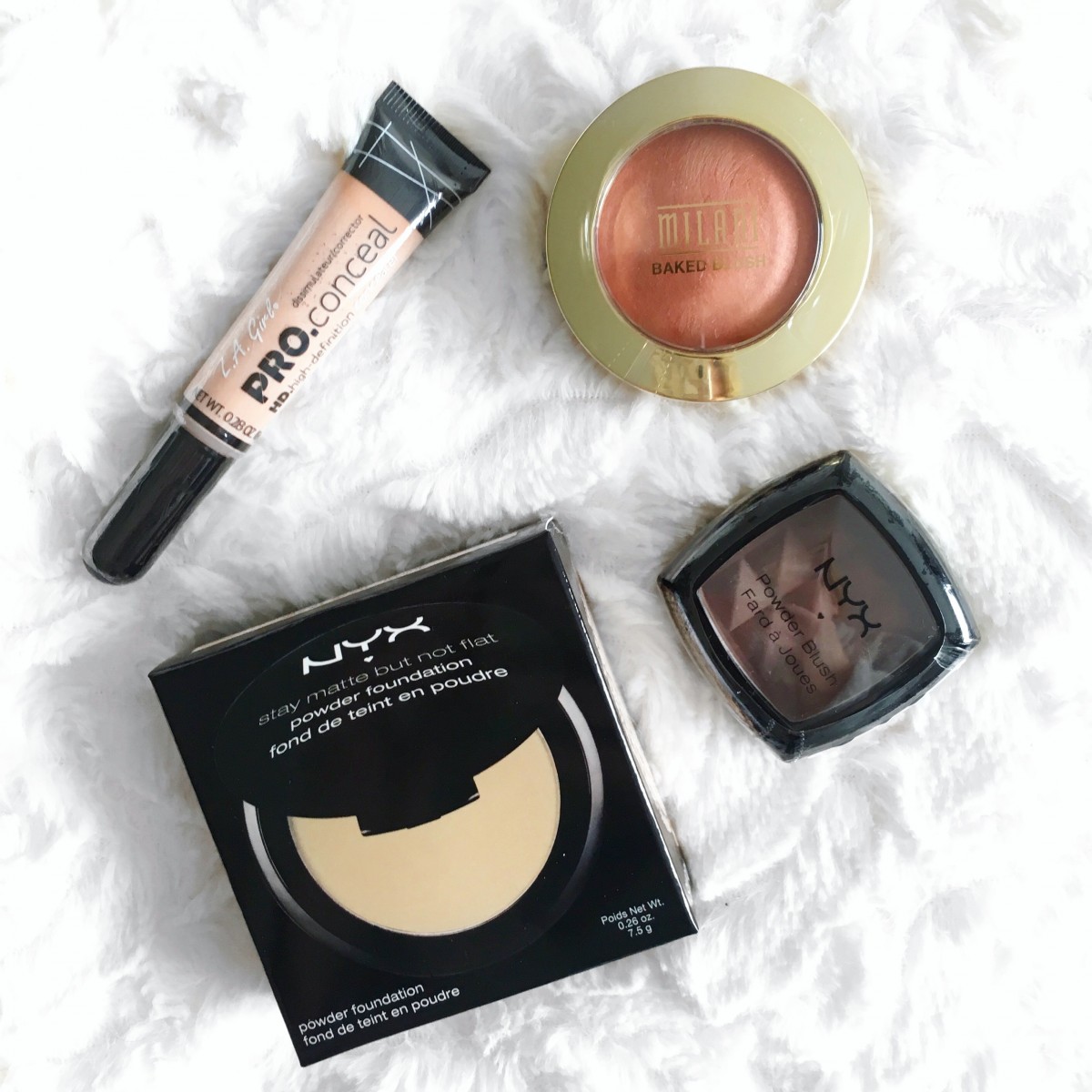 Not long after I started watching NikkieTutorials' videos, I decided that I needed Milani Luminoso blush in my life. Milani isn't stocked in Ireland, and I couldn't find anywhere online that would deliver here. That was until I came across Beauty Joint.
I don't know how I've never come across this site before, but it's basically a makeup-lover's idea of heaven. They stock BH Cosmetics, e.l.f., Jordana, L.A. Girl, Lime Crime, Morphe, NYX and loads of other brands that we aren't readily available in Ireland. I had to refrain myself from adding everything to my basket. After adding and deleting items more times than I'd like to admit, it finally came down to these four products.
Milani Baked Blush in Luminoso was top of my list and cost less than €8. It's a gorgeous pink/peach colour that has a slight shimmer to it. It's very pigmented and does exactly what a blush should do – add colour to your cheeks and make you look naturally flushed. The packaging of this is quite big and chunky, and comes with one of those little brushes that nobody uses. Apart from that, I'm very impressed with my first Milani purchase.
Nikkie also recommends NYX Powder Blush in Taupe as the perfect contour colour for pale skin, so I took her word and said I'd give it a go. This was only €4.58 and is a nice, compact size. The colour itself is very cool and natural, similar to MAC Harmony, which I love. I find that it isn't very pigmented, and swirling my brush in it seems to bring up very little colour. I'm not sure if that's just how natural it is, or if the colour payoff just isn't great. I'm going to keep giving it a go and I'll keep you updated.
Next up is L.A. Girl Pro Conceal. For some reason I can't find this anywhere on the website, but I got it for between €2 and €3. I'm not sure why it's not showing up on the BeautyJoint page, it might be out of stock. I got the shade Classic Ivory, which looks much darker than I imagined. A brush-like applicator is at the end of the tube, meaning it's a little fussy to apply. I put it from the applicator on to my concealer brush and apply it that way. As I said, the colour is quite dark for me, so it only suits me when I'm tanned. The jury is still out on this one.
Lastly, I've been trying the NYX Stay Matte But Not Flat Powder Foundation in Ivory that a lot of people in the beauty world rave about. I love a good powder to set my foundation and keep everything in place, and this one was only €8.71. I haven't tried this powder as a foundation on its own yet, but as a powder on top of foundation, I love it. My skin has been breaking out quite badly lately, and this provides an extra layer of natural coverage. It doesn't look cakey or heavy and, as the name says, it makes your face stay matte but not flat. I'm excited to give this a go as a foundation on its own.
Shipping from America to Ireland for these four items was around €8, which I thought was pretty decent. They arrived one week later and I didn't have to pay any extra fees or charges. Safe to say I'm a big fan of Beauty Joint, and will definitely be ordering from them again!