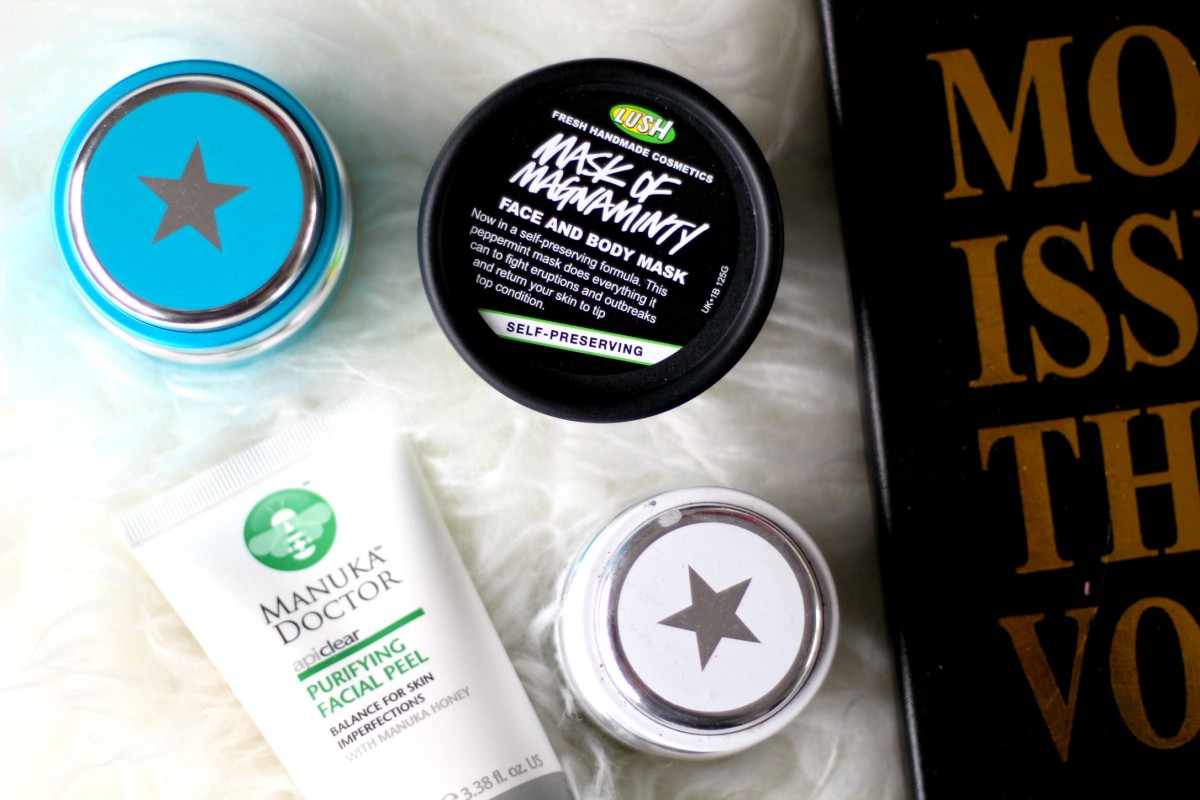 Over the past few months I've become totally obsessed with face masks. I feel like they make such a huge difference to the quality of my skin, and putting a face mask on is one of my favourite ways to relax.
I've gathered together a small collection of masks that I love and that I use for different reasons. Here they are:
For hydration – GlamGlow Thirsty Mud: I did a full review on this mask here, so I won't go on about it too much. This is the first hydrating mask I've tried and it has made the greatest difference to my skin. My skin is plumper, smoother and overall looks better. I use this three times a week and can't go without it.
For breakouts – Lush Mask of Magnaminty: I suffer from breakouts quite a lot (damn you sugar),and find that face masks help to treat them more than any other skincare product. I love Lush for skincare as their products don't aggravate my skin or make it worse. Instead, this mask does exactly what it says on the tin and treats and prevents breakouts. It also smells delicious and exfoliates the skin, too.
For pampering – GlamGlow Super Mud: For whatever reason, this mask always makes me feel so pampered whenever I use it. I think this is the most hard working mask out of these four. It draws out impurities, treats spots, smooths the skin and is ultimately an amazing multi-tasking product. I use this before any night out or big event and it leaves my skin looking its best.
For something different – Manuka Dr Purifying Facial Peel: If you want a change from your traditional face mask, give this Manuka Dr one a go. It's a peeling face mask, so you leave it on until it's dry and then peel it off. This mask does a brilliant job at removing dead skin cells as it literally lifts them off your face. My skin is always super smooth and bright after using this.
Whether you suffer from breakouts or have the clearest skin in the world, I think everyone can benefit from using a face mask once a week. They can be expensive, but many masks do more than just one thing and the product itself tends to last ages.
What's your favourite face mask?