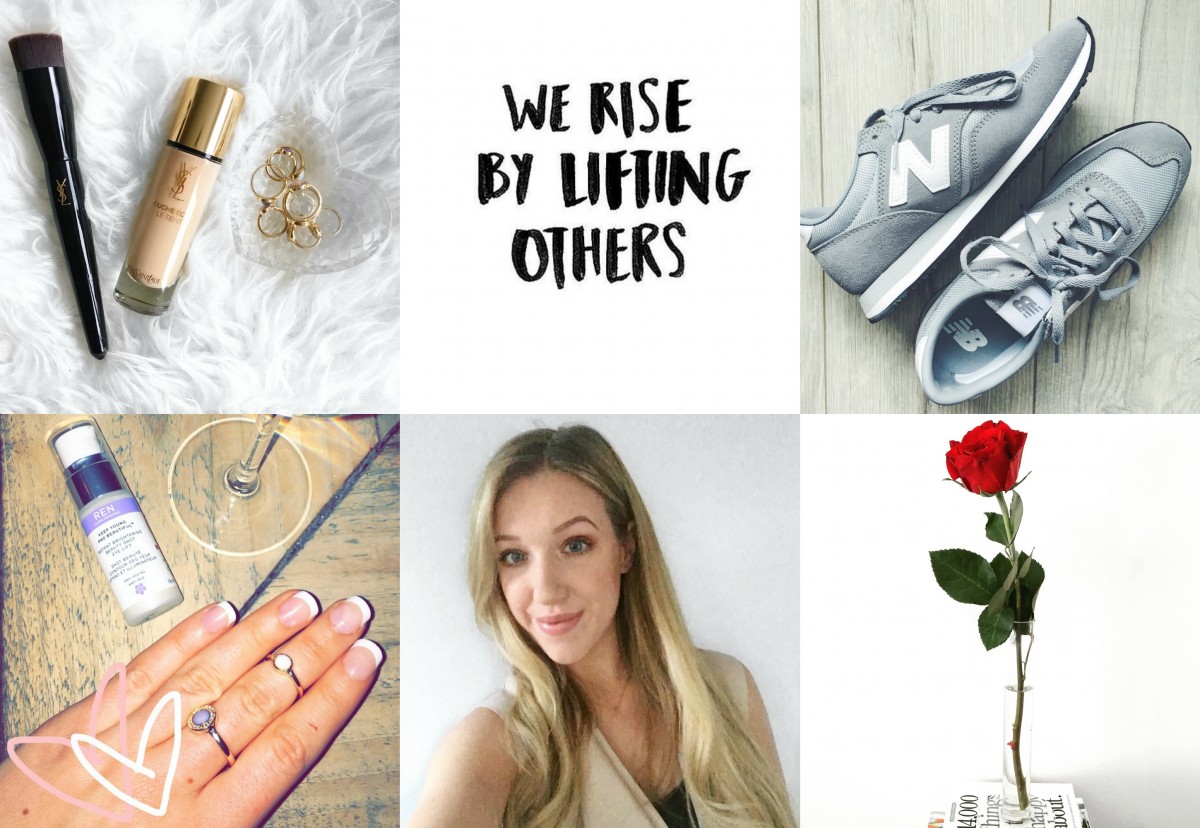 Instagram is my favourite social media platform. There, I said it. Snapchat comes a close second, but Instagram is my number one. I love putting time into taking nice photos for Instagram and flicking back over them for memories. I tend to keep my captions on Instagram quite short, so I thought I'd talk you through my six most recent posts.
My Instagram is WhatSheDoesNow, if you're not following me already! I'm still learning how I like to edit my photos, and I don't think I'll ever be able to commit to an Instagram theme, but here's a blog post I wrote with some tips for taking blog and Instagram photos.
#1 – I posted this photo today of the new Yves Saint Laurent Touche Eclat Le Teint foundation and brush. I was so excited to receive these in the post on Friday and will be trying them out properly this week. Stay tuned for a review 😉
#2 – I saw this quote on Twitter and just loved it. You know how much I love quotes, and I hadn't seen this one before. There's no point in putting each other down and bringing each other down, instead we should build each other up!
#3 – My grey obsession continues, this time in the form of New Balance trainers. I wanted to get a pair of shoes that were casual but weren't actual sports shoes, if that makes sense. I can see myself wearing these to death!
#4 – Last Thursday I went to the launch of a new REN product, the Instant Brightening Beauty Shot Eye Lift. It's a total mouthful to say but this product looks amazing. It's a skincare product that acts well over and under makeup, and creates a strobing effect. Again, keep your eyes peeled for more on this!
#5 – A quick selfie before I ran out the door to the REN event! It was in House Dublin, which is quickly becoming one of my favourite places. I had a lovely evening with some of my fab blogger gals, Roisin, Nirina and Mary!
#6 – It wouldn't be Valentine's Day without an obligatory picture of a red rose. Roses are one of my favourite flowers, and I'm dying to buy more flowers to scatter around the house now that spring is here.
I post almost daily on Instagram, so make sure you follow me to keep up!
Leave your Instagram name down below, I'd love to follow you!