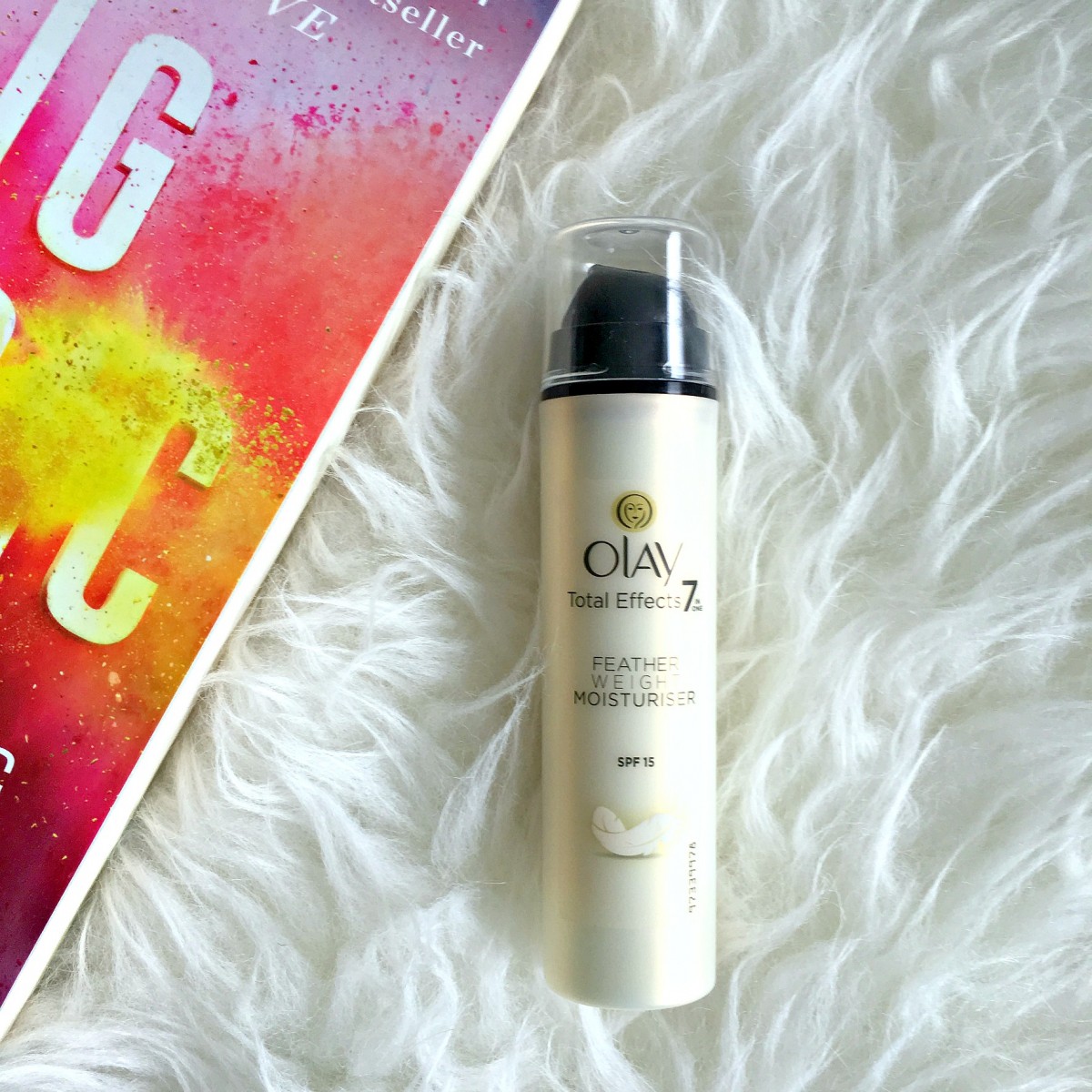 I've made it no secret around these parts that until a few months ago, I was dreadful at moisturising my skin. I'd put a cream on at night maybe twice a week, but I never put anything on during the day. I'd just put all of my makeup on with no preparation whatsoever. The thought of doing that now actually makes me shudder.
Unfortunately, it can be quite hard to find a moisturiser that will do its job without disrupting all of the makeup that goes on top of it. Daytime moisturisers can be quite thick and heavy, and often make my foundation slide. I used a serum on its own under my makeup for quite a while, before realising there was really no point in doing that if I didn't use a moisturiser first.
I recently got to try out the Olay Total Effects Feather Weight Moisturiser* and I wasn't sure what to expect. I'd never used anything from Olay before and, due to my previous experience with daytime moisturisers, my hopes weren't too high.
Luckily, I was proven wrong and quickly fell in love with this moisturiser. As the name says, it truly is feather weight and sinks into the skin quickly. The formula is so light that 10 seconds after applying it, it has absorbed into my skin and starts doing its job.
It doesn't disturb my makeup whatsoever, and actually makes the products I use sit better on my skin. Even when it comes to the end of the day, it hasn't caused my makeup to break down or wipe off my face – it's exactly how I put it on.
This is a 7in1 product, although I can't vouch for all of the statements. It:
Reduces the appearance of wrinkles (I'm not that old…yet)
Restores firmness (Same applies, although my skin feels plump and pillowy after using)
Moisturises (YUP!)
Brightens (Double yup! There's no visible shimmer in this but it definitely brightens the skin)
Evens tone (I also love using this on days when I'm not wearing makeup as it makes my skin look that little bit better)
Smooths texture (I've a fair few breakouts on my face and neck and this keeps everything even and smooth)
Refines the look of pores (My pores aren't that big, so I can't comment on that one)
Not mentioned in that list is that this moisturiser contains SPF15, which we all know is so important to apply. Unless I'm on holidays, I wouldn't put SPF on separately, so I'm delighted that it's included all in the one step!
The moisturiser is also non-comedogenic, so it doesn't clog the skin. Overall, it improves my skin's appearance and texture, without interfering with the products I put on top. A little bit goes a long way with this primer, which I love, and it has become an absolute staple in my everyday skincare and makeup routine.
The RRP of this is €22, although it's currently on offer in Boots for €15.33 – bargain!
So if you're looking for a moisturiser that won't upset your makeup and that ticks all of the skincare boxes, go and give this one a try! If you love it as much as I do, you won't be disappointed.