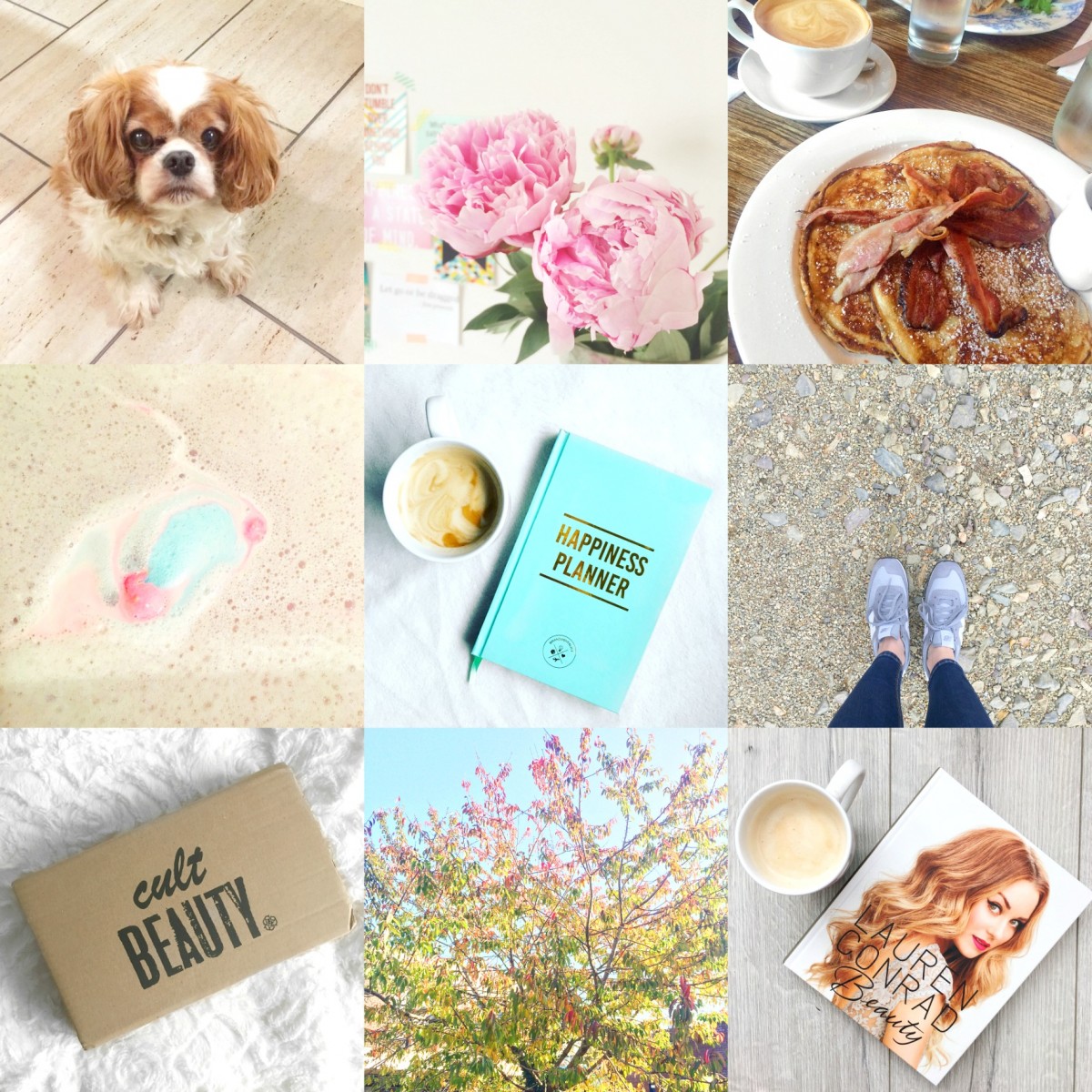 Sometimes we all need a little reminder of a few things to be happy about. They can be big or small, and they can change for different people, but ultimately there's a few things that make pretty much all of us happy, no matter what:
Cute animals – What did we do to deserve animals? My Facebook feed is full of cute dogs, otters, chicks and whatever animal that becomes internet famous that week. My little dog Bella never fails to put a smile on my face.
Fresh flowers – Something about flowers makes me so happy. Whether it's a few daisies in your front garden or a fresh bunch of peonies (my favourite), having flowers around can make anywhere look pretty.
Pancakes – 'nuff said.
Having a bath – Is there anything better than throwing a bath bomb into a big tub and sitting down to relax for a few hours? I think not.
A good book – Books can make you forget the outside world and take you away to a different place. The smell of a new book should be bottled and sold in shops.
Seaside walks – Getting out and stretching your legs while breathing in some fresh air is an instant mood booster. Even just looking at the sea makes me happy.
Post! – In today's world of emails and Whatsapp, getting things that aren't bills in the post can be few and far between. Even better if it's a package of something you ordered online.
Cherry blossom trees – Cherry blossom trees come and go too fast. As soon as I see them starting to bloom in the spring I get so excited, and even love seeing their small petals on the ground.
A good cuppa tea – Or any hot beverage really. Hot drinks warm the soul (and the stomach).
A new notebook – All those blank pages ready to be filled with ideas and scribbles? And the opportunity to get a new pen to match? Oh yeah!
When it comes down to it, I think it's the little things in life that add up together to make us happy.
If you enjoyed this post, let me know and I'll make it a regular feature around here!
What makes you happy?