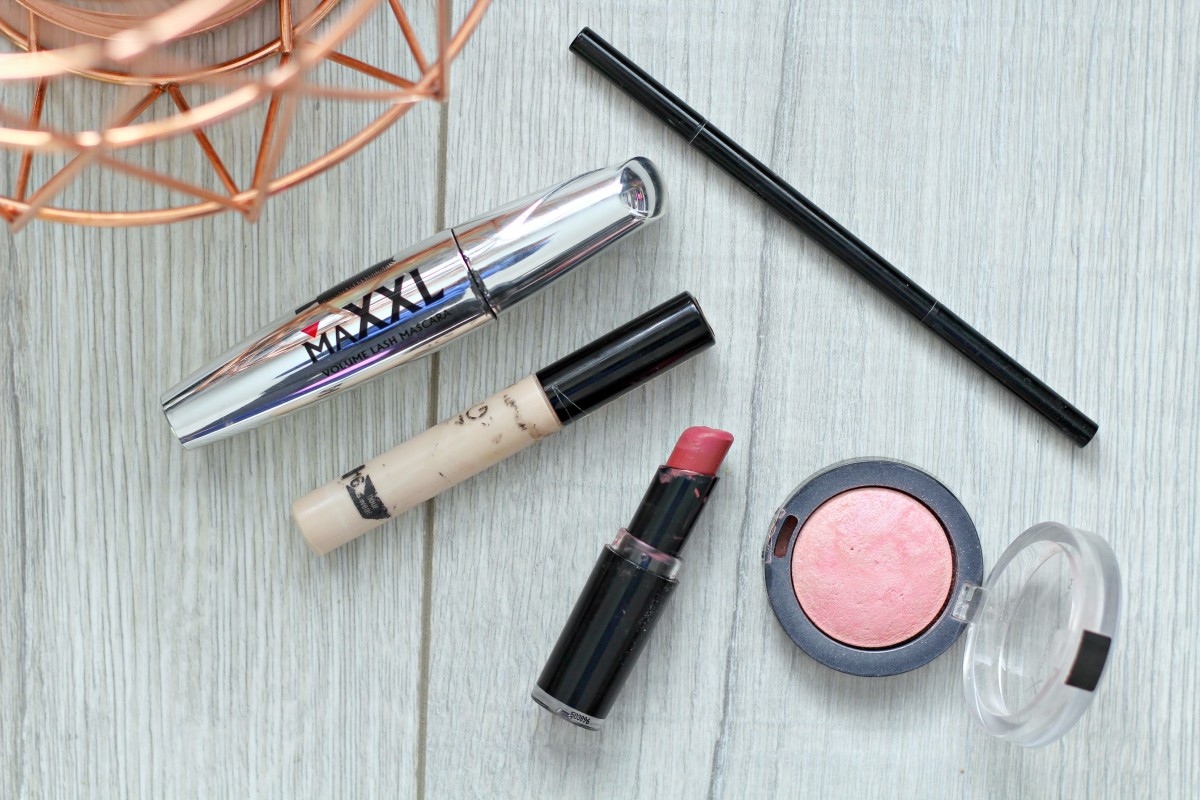 As much as I am a fan of high end makeup, the drugstore is home to many of my holy grail, everyday products. Some of them have replaced and triumphed over products that are four times their price, and I've repurchased three of these five more times than I can count.
Here's 5 makeup products less than €12 each that every beauty lover should try at least once:
1. Soap & Glory Archery Brow Pencil (€11) – See that black stick with no labelling on it in the photo? That's this brow pencil. It's hands down my favourite eyebrow product of all time – I even prefer it to the Anastasia Beverly Hills Dip Brow Pomade and the Brow Wiz. There's a thin nib at the end that's perfect for creating brow hair-like strokes, and the spoolie at the other end is super handy. It's really easy to work with and it lasts all day. I use the colour Blondeshell and it's a perfect match.
2. Flormar MAXXL Mascara (€8.95) – This might just be my favourite drugstore mascara of all time. And trust me, I've tried a lot. The brush on this is large and has plastic bristles, but doesn't make it difficult or messy to apply. It grabs every single lash and lifts them from the root, giving immense volume and length. My eyelashes literally reach my eyebrows when I use this. It doesn't flake or smudge throughout the day, yet still removes with ease at night time. Love love love.
3. Collection Lasting Perfection Concealer (€5.79) – Everyone and their granny raves about this concealer – and for good reason. It's high coverage and is brilliant at concealing spots, blemishes and dark circles. It doesn't crease or fade throughout the day and sits well on top of foundation and under powder. I've been using this for years and don't plan on stopping. I use 01 Fair.
4. Wet n Wild In the Flesh Lipstick (€2.99)* – I was sent a few Wet n Wild lip products a few weeks ago, and this has been the one I've used the most. It's a gorgeous deep mauve/pink colour (see swatch below) that has amazing staying powder and pigmentation. I don't use many drugstore lipsticks as I usually find them very drying, but this one isn't drying at all. The price of Wet n Wild lipsticks is incredible, there's not many brands you can get such an amazing lipstick for such an affordable price from!
5. Max Factor Lovely Pink Creme Puff Blush (€11.49) – This is the product that made me start using blush again. I love this because it isn't hugely pigmented; it's a sheer light pink that adds a pop of colour and glow to the cheeks. Some blushes terrify me because of their pigmentation, but this one is super easy to apply – you can't go wrong with it. It's such a pretty pink colour, I use this nearly every day.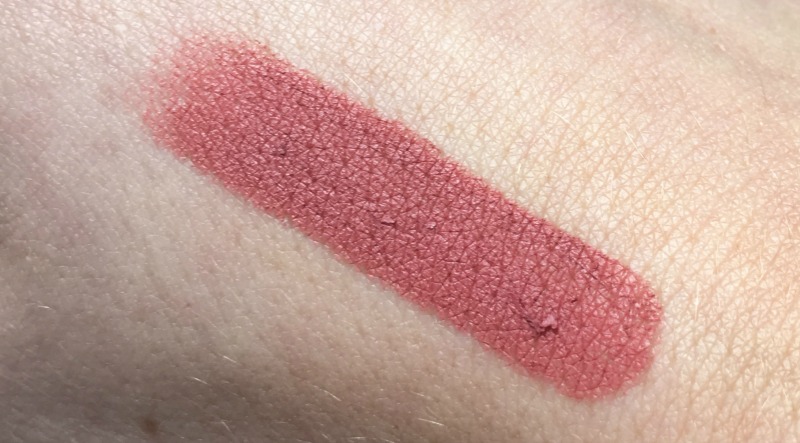 For less than €12, it would be a shame not to try out at least one of these products!
What are your favourite drugstore products?