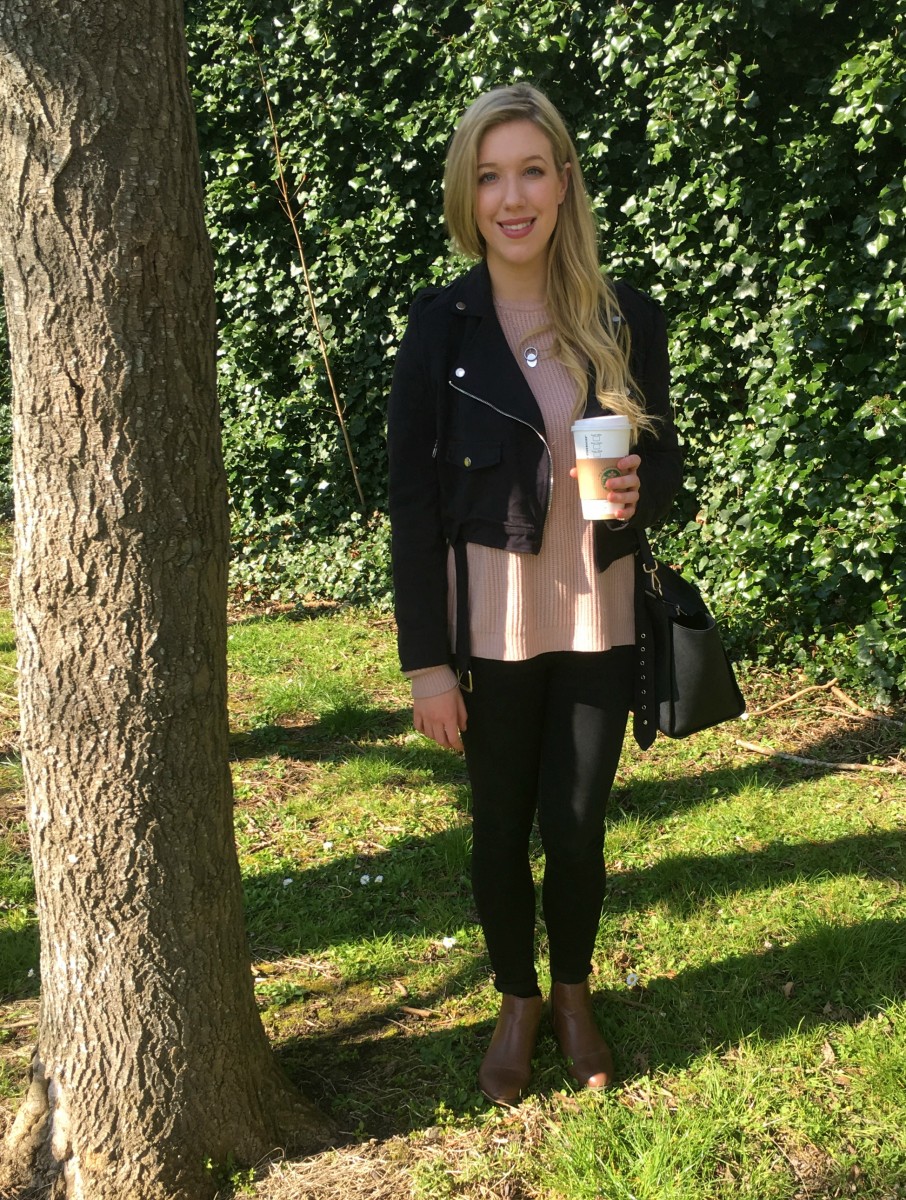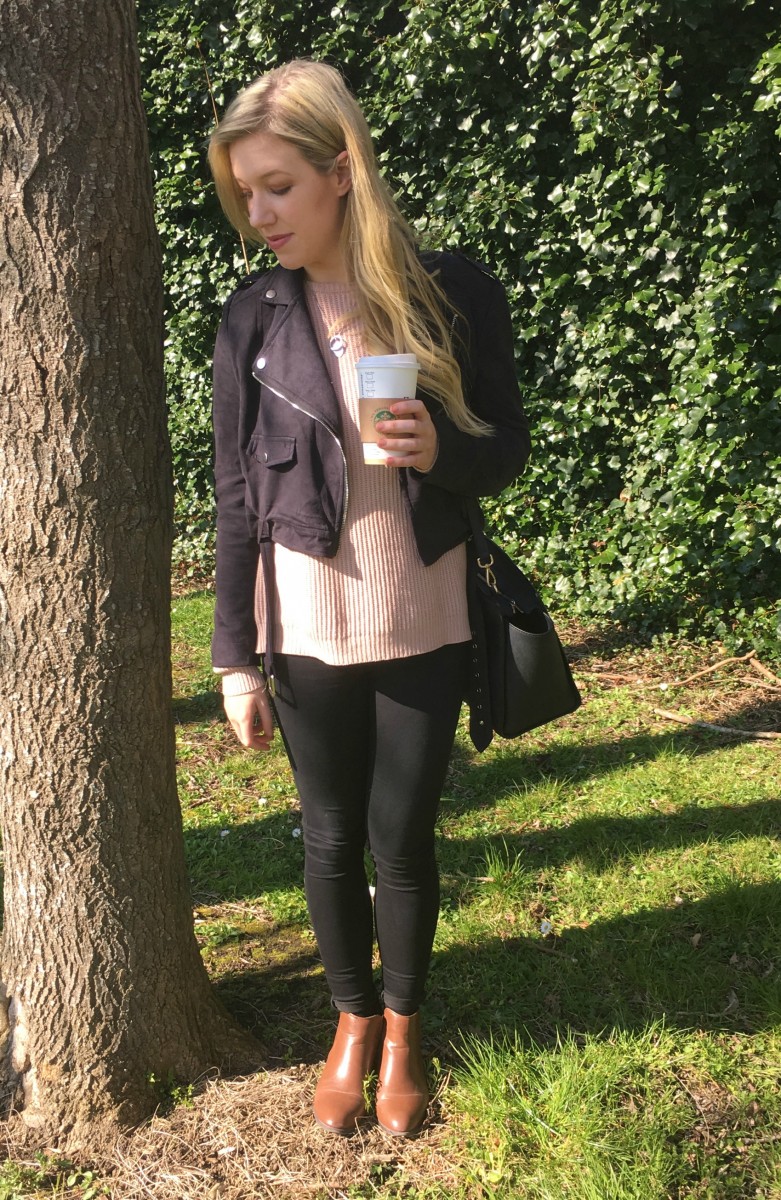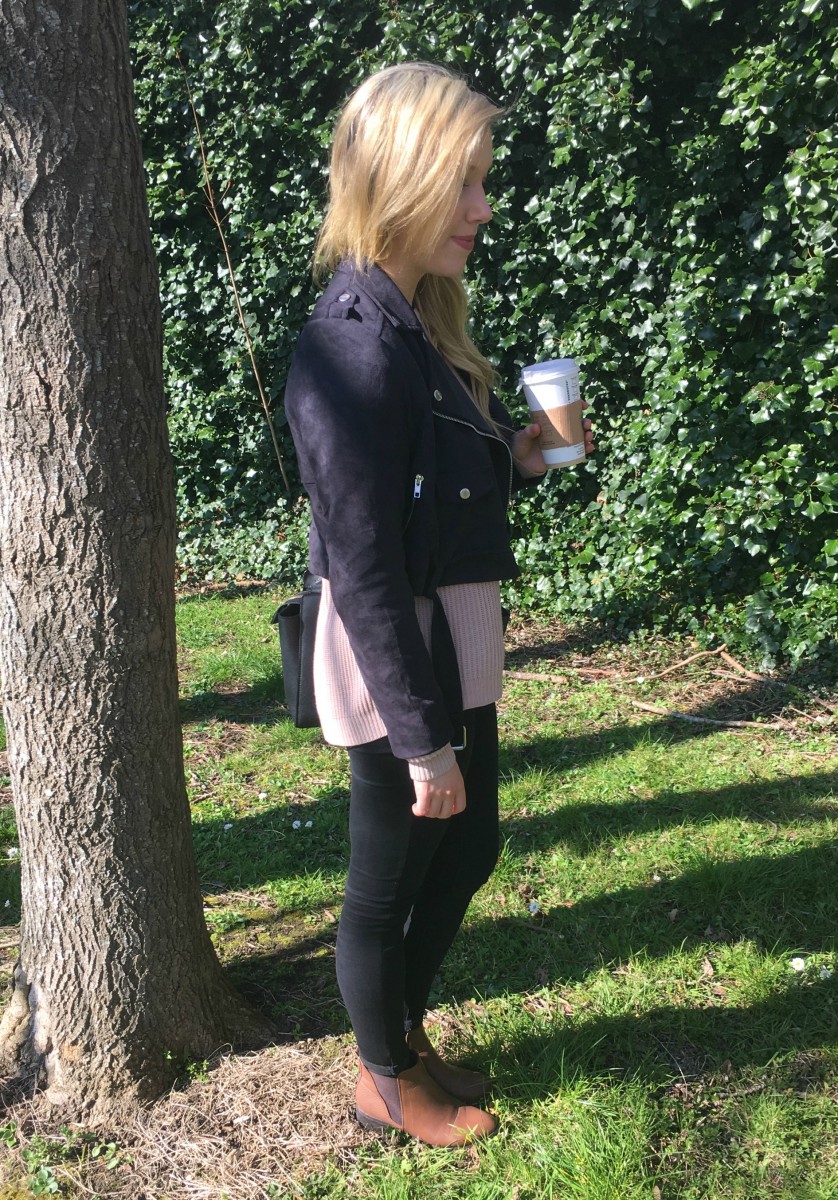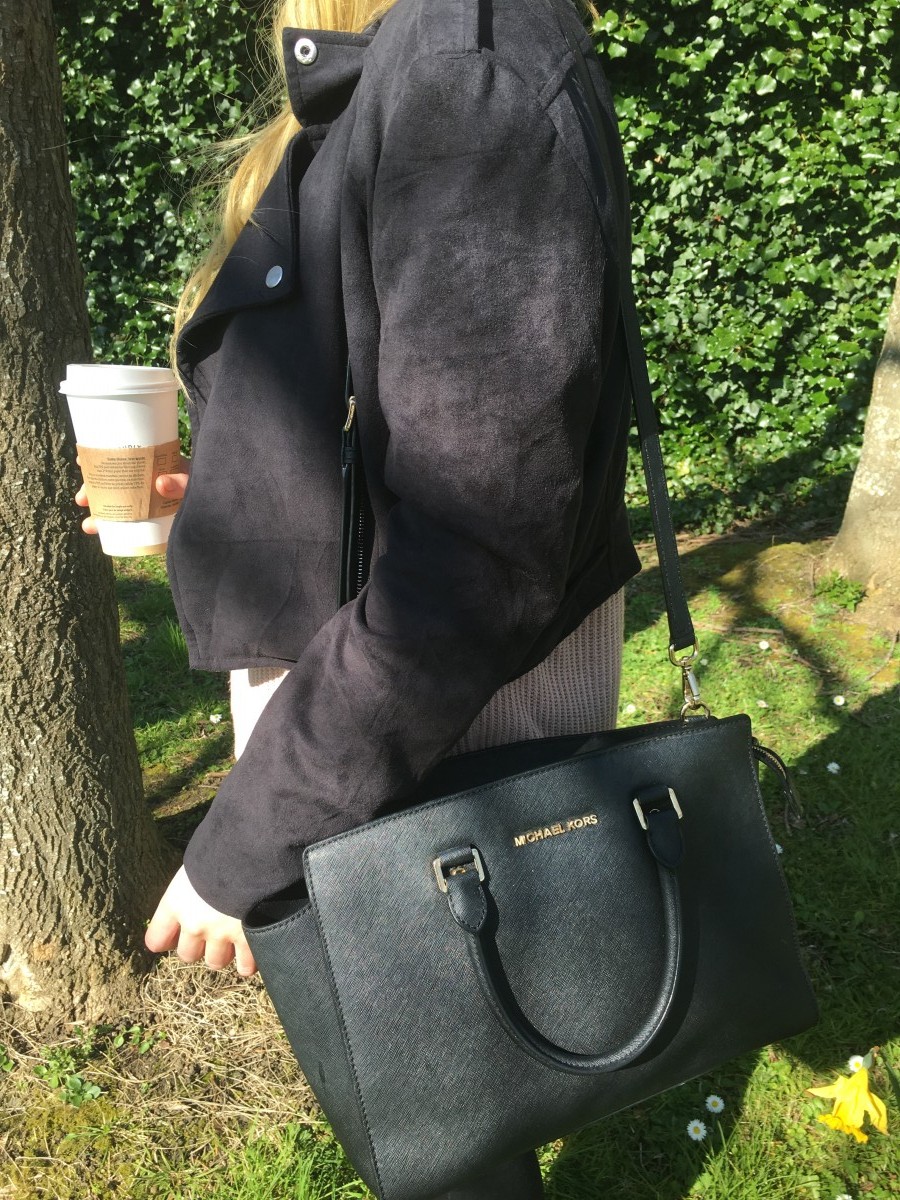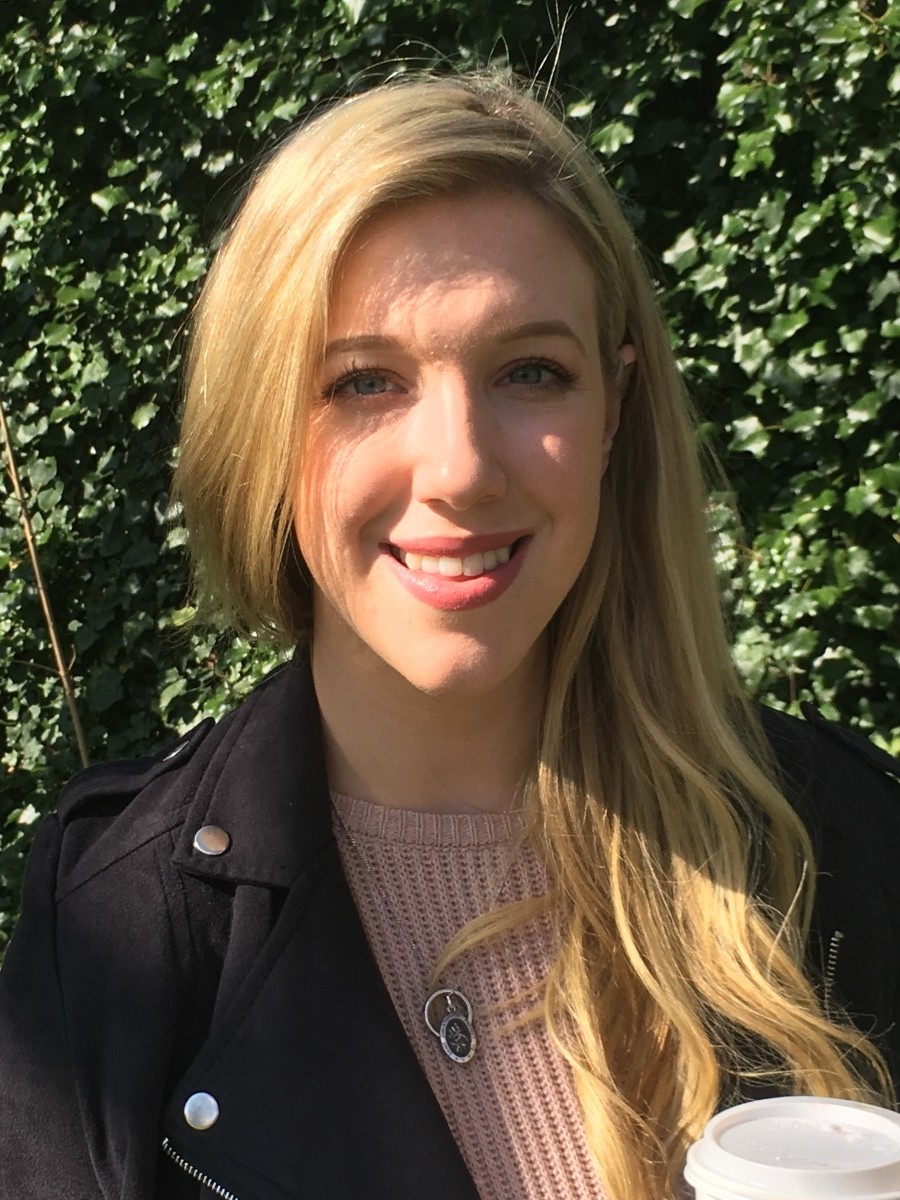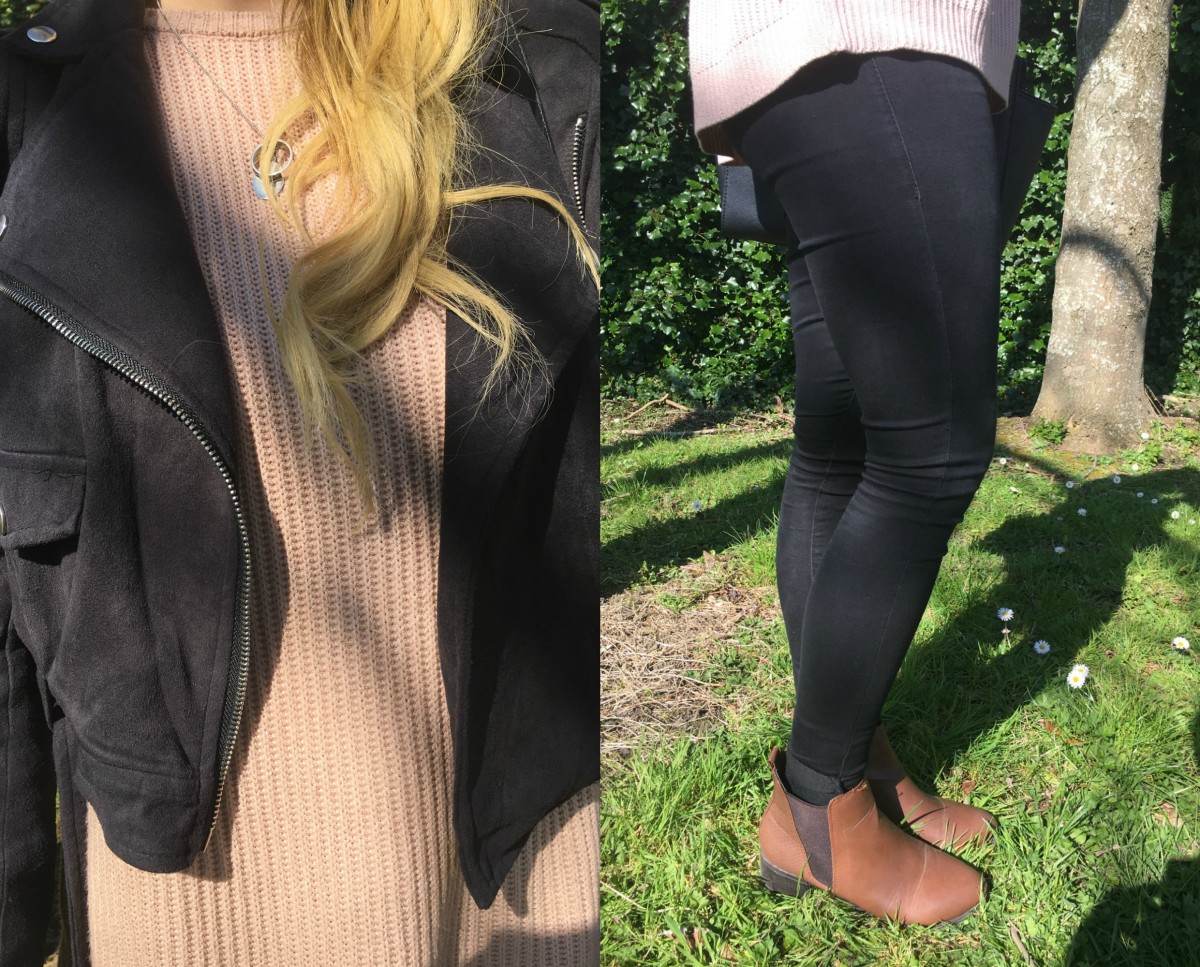 It's been quite a while *cough cough* since I've done an outfit post, so today I decided to bite the bullet and take some photos of what I was wearing. I didn't have my camera or anything with me, so my boyfriend very kindly took these photos on my phone and I think they came out pretty well.
As the title says, this is my current go-to outfit. It's in and out of the washing machine quicker than I'd like to admit, and I've been wearing it nearly every time I manage to change out of my yoga pants (I don't do yoga, they're just so damn comfy). It's perfect for going to town, going to college, doing the food shop – anything really.
Anyway, blush is my favourite colour at the moment. It's such a nice change from black and grey, but is still so easy to wear. I got this jumper in Brandy Melville and really wish I bought two. It's so comfortable and I love a light knit for springtime.
Another current love is this suede jacket from Missguided. I always wear leather biker jackets, so it was nice to switch it up while still keeping the same style. It's cropped, which I'm usually not a fan of, but I think it looks really nice with a longer layer underneath it.
My black Joni jeans from Topshop feature in nearly every outfit I wear, as do my brown Chelsea boots (similar) from New Look. My grey New Balance trainers are the other option when I wear this outfit and want to be more comfortable.
Throw in my Michael Kors bag and a grande cappucino and we're good to go.  My lipstick is Mac Brave – I just can't get enough of it!
I really enjoyed taking the photos for this today, so expect a few more OOTDs in the next couple of weeks!
What's your go-to outfit?