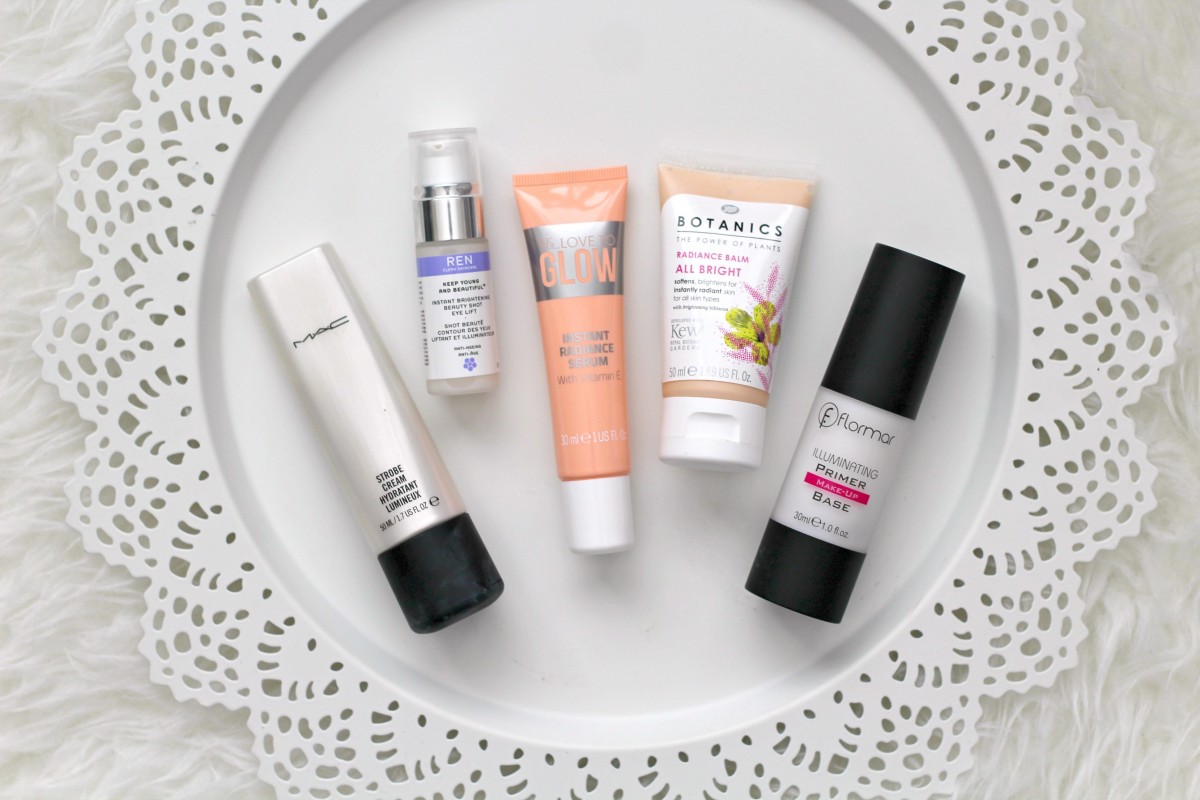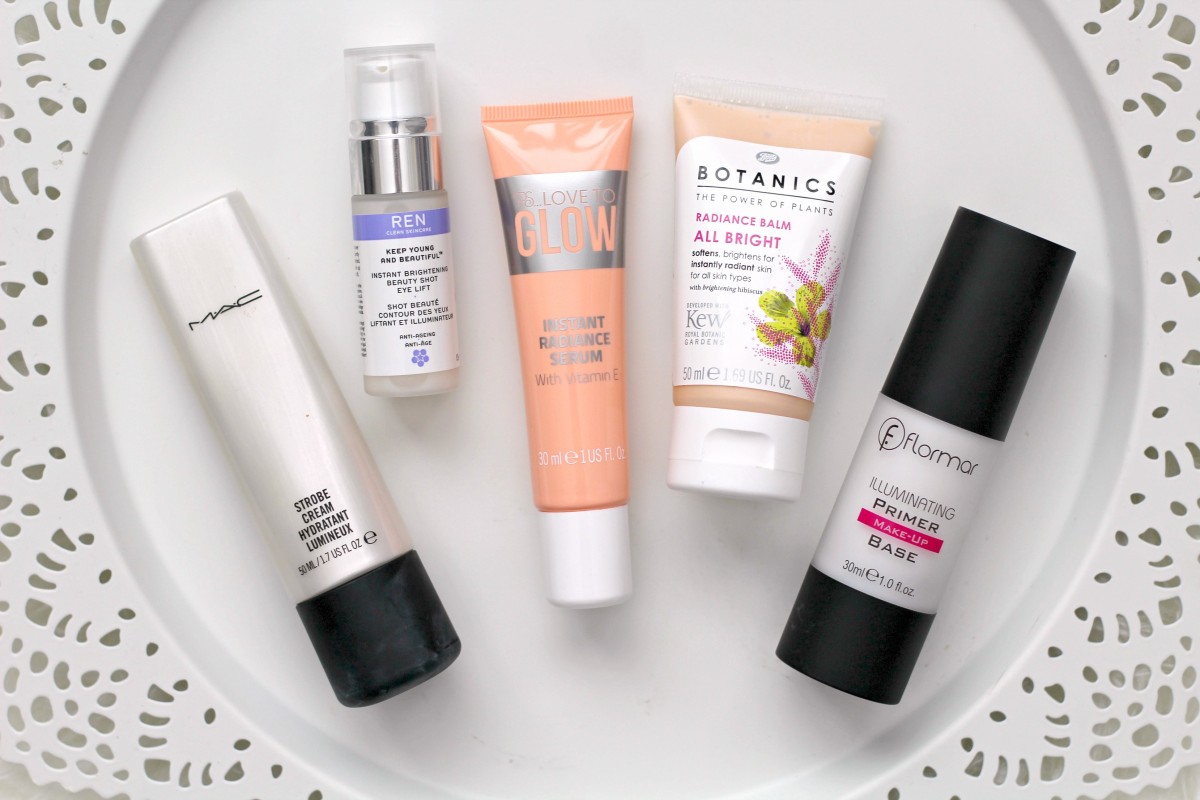 Every spring, without fail, the beauty world goes crazy for glowing skin. After the dull, dark months of winter, we wave goodbye to our matte foundations and products, and whip out their glowy counterparts. Who doesn't love a good glow?! Especially with the hype over highlighters the past few months, glowy skin has come to the forefront of beauty.
Having a glowy base can make you look more awake, younger, happier and healthier. I'm not talking about shiny – nobody wants to be shiny – but that glowing from within, I'm just back from a two week holiday kinda glow. What I love most about glowy bases is that, if you're lucky enough, you can go without foundation. Add a glowy base to the skin and you're good to go for the day. However, they also look great underneath foundation and can brighten an otherwise dull base!
Here are my top picks (from budget to high end) for when I want to get that glow:
MAC Strobe Cream // Strobe cream was my first glowy base purchase, and it's what got me addicted! It's a pearly finish that gives a really gorgeous glow to the skin. A little bit goes a long way, and it works well all over the face under foundation, or for strobing over foundation. This is the big bottle, but the travel size is only €10 and it's probably all you'd need!
REN Instant Brightening Beauty Shot Eye Lift* // This is basically Strobe Cream, but for the eyes. It tightens and brightens the eye area – perfect for when you haven't gotten enough sleep. This works well over foundation for strobing, too. It's a handy one to keep in your handbag for on-the-go.
PS Love To Glow Instant Radiance Serum // Let me start by saying this is only €3! For that price, it's definitely worth trying out. There's no visible shimmer in this, but the serum itself hydrates the skin, giving it a radiant glow. If you want a subtle, dewy glow, this is one to try.
Boots Botanics All Bright Radiance Balm // This budget beauty is one of the most popular brightening products out there. It's super affordable and does an amazing job at reviving the skin. It's a light peach colour that blends into the skin, giving it an immediate boost of radiance. It smooths the skin and can make even the most tired face look awake.
Flormar Illuminating Primer* // I love this product as it's a 2-in-1. It primes the skin while making it bright and glowy. Again, this primer has no visible shimmer, but the product itself illuminates the skin. It's cooling and makes the skin feel soft and plump. This works well alongside both matte and dewy foundations, depending on which finish you're going for.
Making your skin look bright, radiant and healthy has never been so easy!
What are your favourite skincare products to get a gorgeous glow?