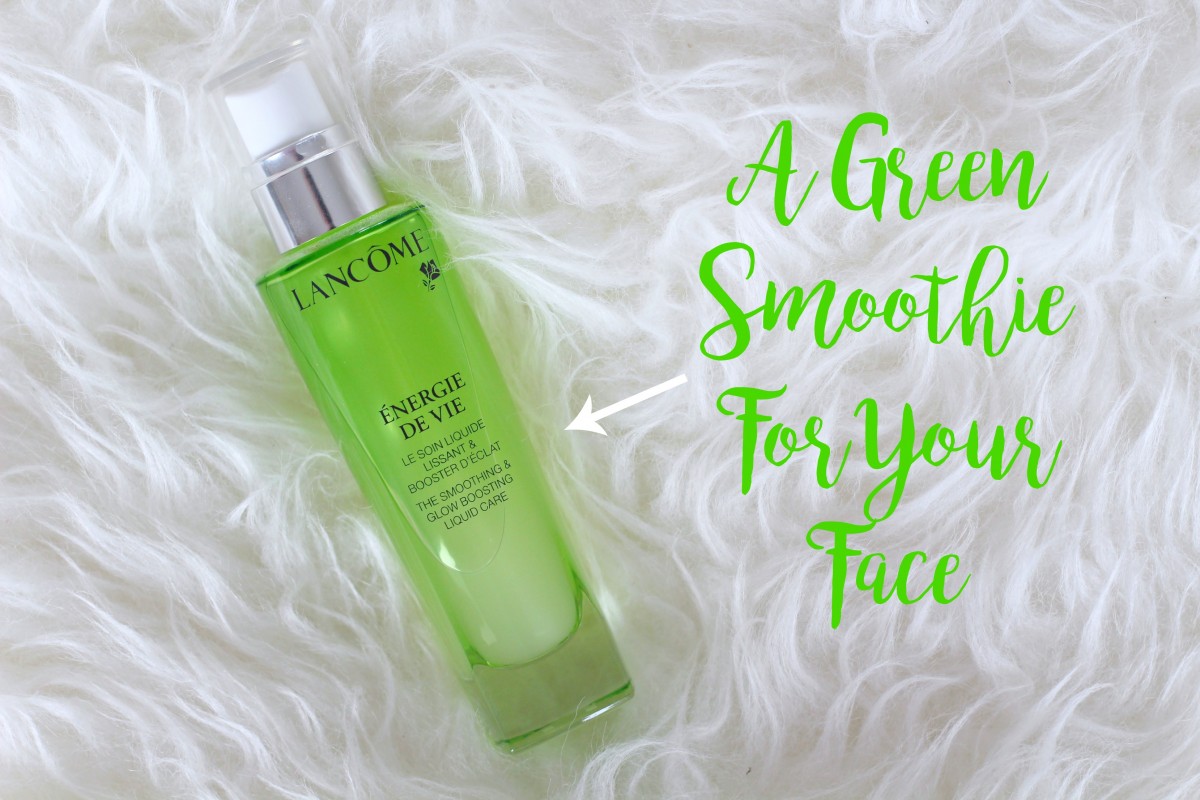 The world has gone mad for green smoothies, green juices and green teas, praising their multiple health benefits. But how about a green smoothie for your face?
Don't worry, I'm not suggesting you start rubbing spinach leaves and kale over your face to get clear skin. I'm talking about the Lancome Energie de Vie Liquid Moisturiser*.
I got to try this out a couple of months ago, and since then I haven't stopped raving about it. Now, it's no secret that the Olay Total Effects 7in1 Day Moisturiser is a firm favourite of mine, but I love this one for different reasons.
Firstly, it's the world's first liquid moisturiser. Pretty impressive, right? It's so light that it's almost invisible and it literally sinks into the skin within seconds. It's honestly like nothing else I've ever tried before.
It gives an intense boost of hydration to the skin, making it feel soft, smooth and plump. It also improves the overall appearance of the skin, giving it a gorgeous glow and well-rested effect.
One pump is enough to cover the whole face as you only need a thin layer, and makeup goes on flawlessly on top. It doesn't disturb makeup application or effect how long it lasts, which is so important for a moisturiser.
My one vice is that it doesn't contain SPF, so you've gotta take the extra step and apply SPF separately, whether it's on its own or in your foundation.
For a moisturiser that's so light, it packs in so many benefits. It does everything you want a moisturiser to do – hydrate, plump, smooth and make your skin look great. It's a green smoothie for your face!
So if you're looking for a new moisturiser, I'd really recommend this one. A 30ml bottle is only €39, which I think is pretty good value. It's a totally new concept and I've a feeling it's gonna change the moisturiser game forever.