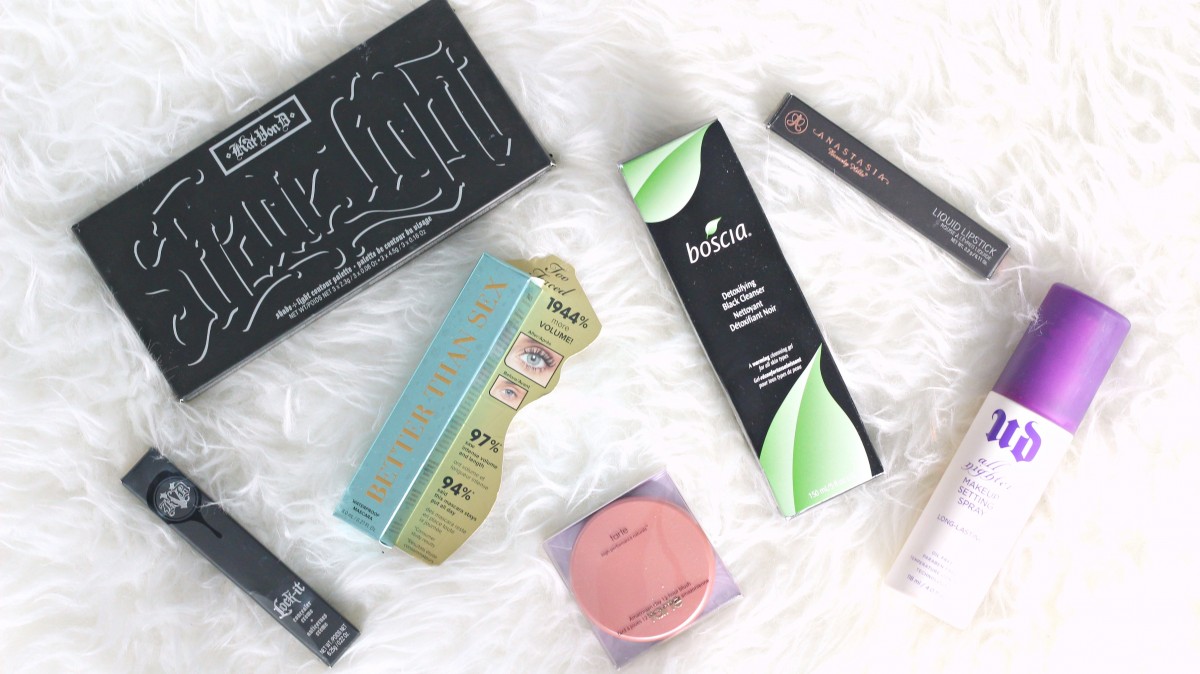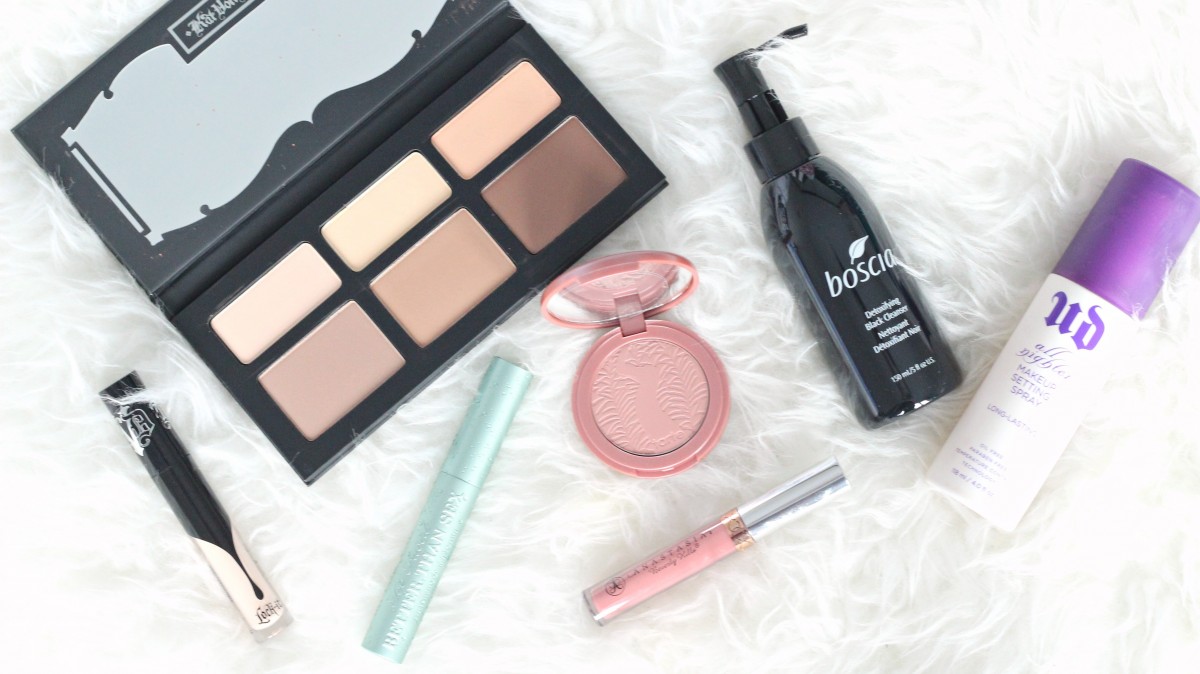 Long time no talk, am I right? If you follow me on social media you'll probably know that I went on holidays to the west coast of America for three weeks and just got home a couple of days ago, full of plenty ideas of things to blog about.
The first thing on that list, of course, was a US beauty haul. I saved long and hard in the months coming up to my trip, and knew I was going to pick up quite a few beauty bits while I was over there. My main aim was to buy things we can't get/can't easily get here in Ireland.
I haven't actually tried most of the things I bought yet as I wanted to photograph them first (#bloggerproblems), so I can't yet give a full review, but stay tuned for plenty of upcoming features as I try them out.
I split my haul posts into three parts as otherwise they would have went on forever. Handily, I made three trips to the beauty counters, so that's how I've organised them.
Here we go!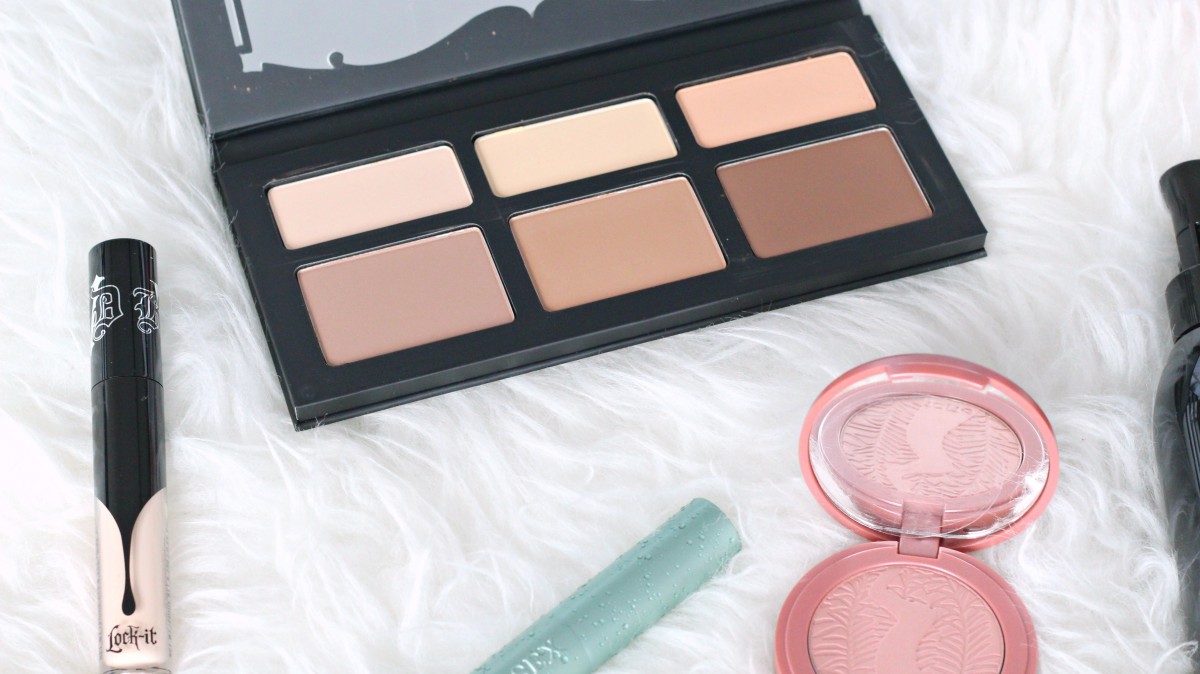 The first thing I grabbed when I stepped into Sephora in Santa Monica was the Kat Von D Shade and Light Contour Palette. I'd heard so many bloggers and YouTubers rave about this, and I have absolutely nothing like it in my collection. It has six powder shades and comes with a handy little mini guide on how to use it. Kat Von D products actually become available on Debenhams.ie today, so have a look there if you're interested in picking it up.
I also picked up the Kat Von D Lock It Concealer after swatching it and falling in love. It's heavy duty, but that's just what I like. It boasts to last for 24 hours, give full coverage, be hydrating  and crease-proof, which is a lot to offer. I got the shade Light 9 Neutral.
I've been trying and loving a few products from Too Faced lately, so I picked up the Better Than Sex Waterproof Mascara. The packaging looks as if there's tiny little droplets on the tube, which I think is pretty cool, and I'm a huge fan of waterproof mascaras. It's said to give 1944% more volume to lashes, which is pretty crazy! My lashes stick out straight so I'm dying to give this a try and see how it fares.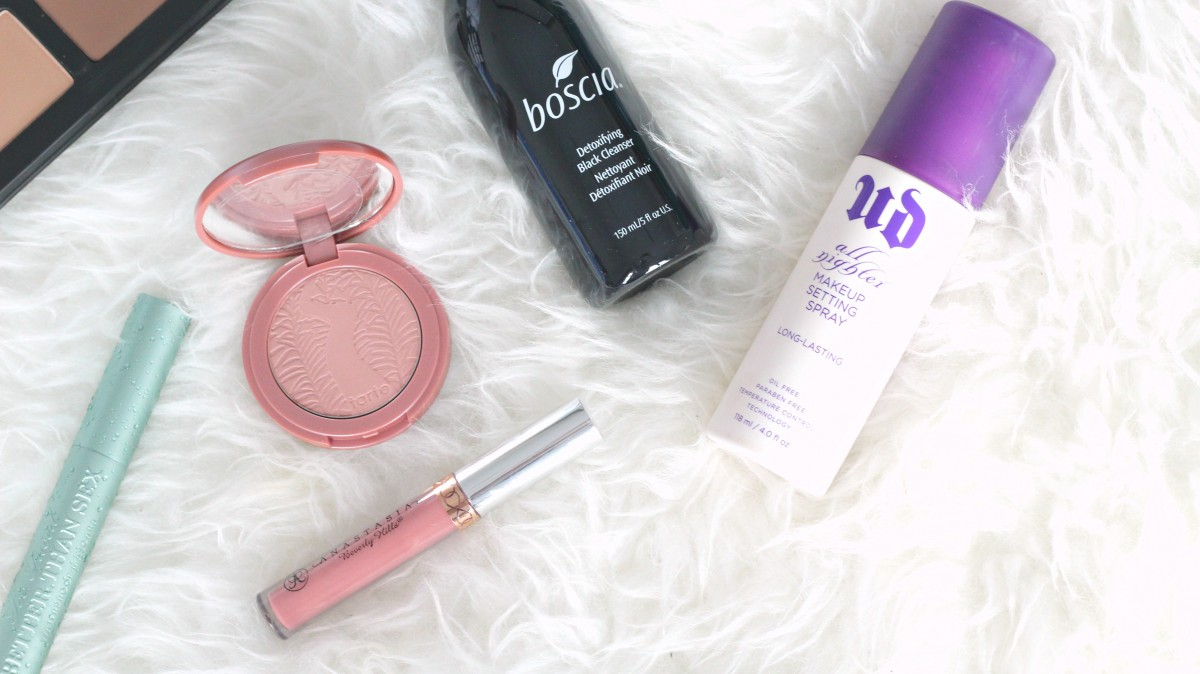 The Tarte Amazonian Clay 12 Hour Blush in Exposed has been on my lust-list for quite a while and looks like the perfect everyday colour. It's a matte dusky pink, which is unlike every other blusher I own (I love shimmer in my blush!)
Next up is the Boscia Detoxifying Black Cleanser. The fact that this cleanser is black is what sold it to me. It's a gel cleanser, which I'd usually stay away from but, again, I've heard great things about it. It warms as you apply it to the skin and is said to deep clean, detoxify, brighten and refine pores.
I couldn't go to Sephora and not get anything from Anastasia, so after many swatches I decided on the Anastasia Beverly Hills Liquid Lipstick in Crush. It's quite a similar shade of pink to the Tarte blush, although it's a bit deeper. Each time I've swatched it on my hand it lasts all day long, even through washing my hands and showering. I've been pretty lazy with my lipstick choices recently, so I want to give this a go as an everyday lipstick.
Lastly (from this haul!) is the Urban Decay All Nighter Makeup Setting Spray. This is the only product from the haul I've used so far and I love it. Even in 40 degrees heat in Las Vegas, once I had this on my makeup didn't budge. There were a handful of times I went to sleep with my makeup on during the holiday (I know, I know) and honestly, apart from a few pillow smudges my makeup continued to look exactly the same in the morning as it did the night before. I thought this had exploded in my luggage (it was actually a moisturiser) and had already vowed to buy another one, which I think is a testament to how good this is!
Part 2 of my US beauty haul (it's another Sephora one!) will be up on Friday if you want to see what else I got, as well as a post next week about our trip. Now to rush to my dresser and finally put these products in their homes!