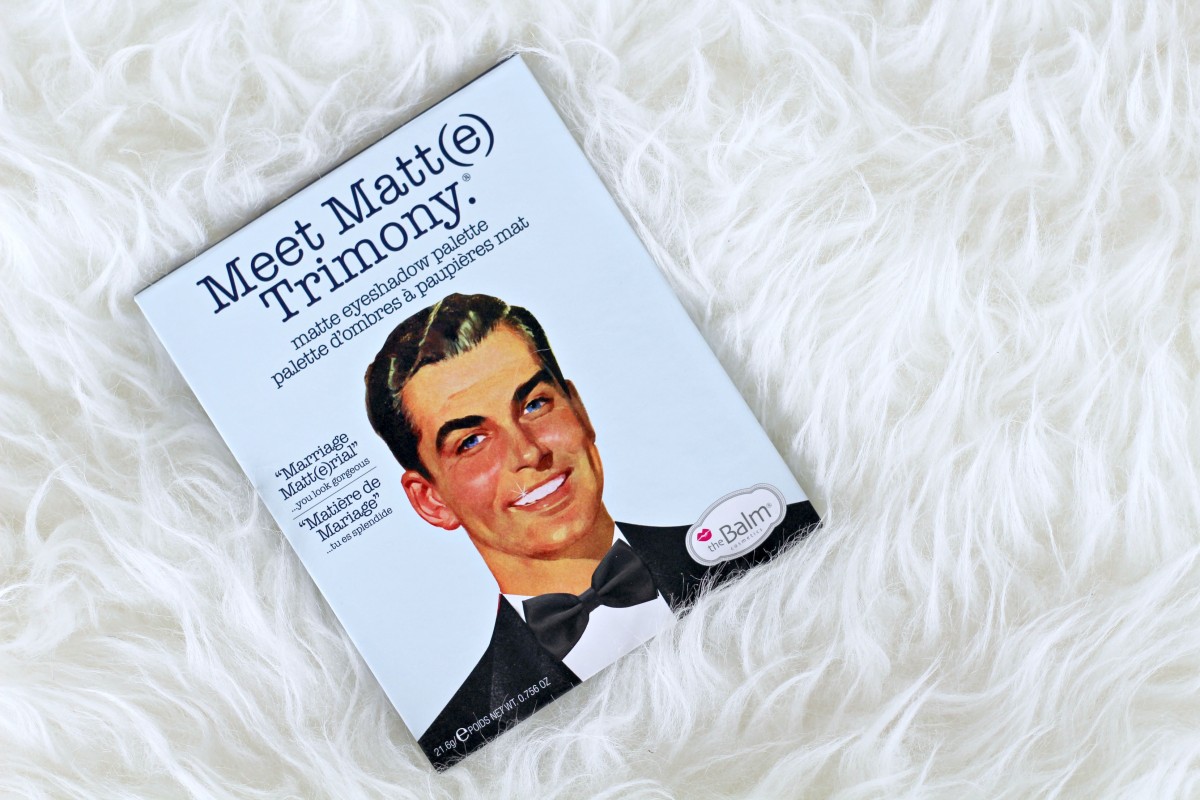 Every few months I develop an obsession with a certain type of makeup product. It goes from lipstick to highlighter to foundation, and right now it's palettes. Meet Matt(e) Trimony by The Balm was on my to-buy list for a verrry long time when my friends very kindly bought it for me for my birthday. Nearly five months on, I'm just as in love with this palette as I was the day I first got it.
As you can see in the picture below, there are nine all-matte shades. Every single one of the shades is totally wearable, which is very hard to come across in a palette. Each of them work well on the lid, in the crease or smoked out under the eye, making it versatile for both day and night wear.
When I went to America for three weeks, this is the only palette I brought with me. Considering I have about ten other amazing palettes in my collection, that says a lot. I brought one shimmer eyeshadow and a gold pigment and that was it – this palette had everything else I needed.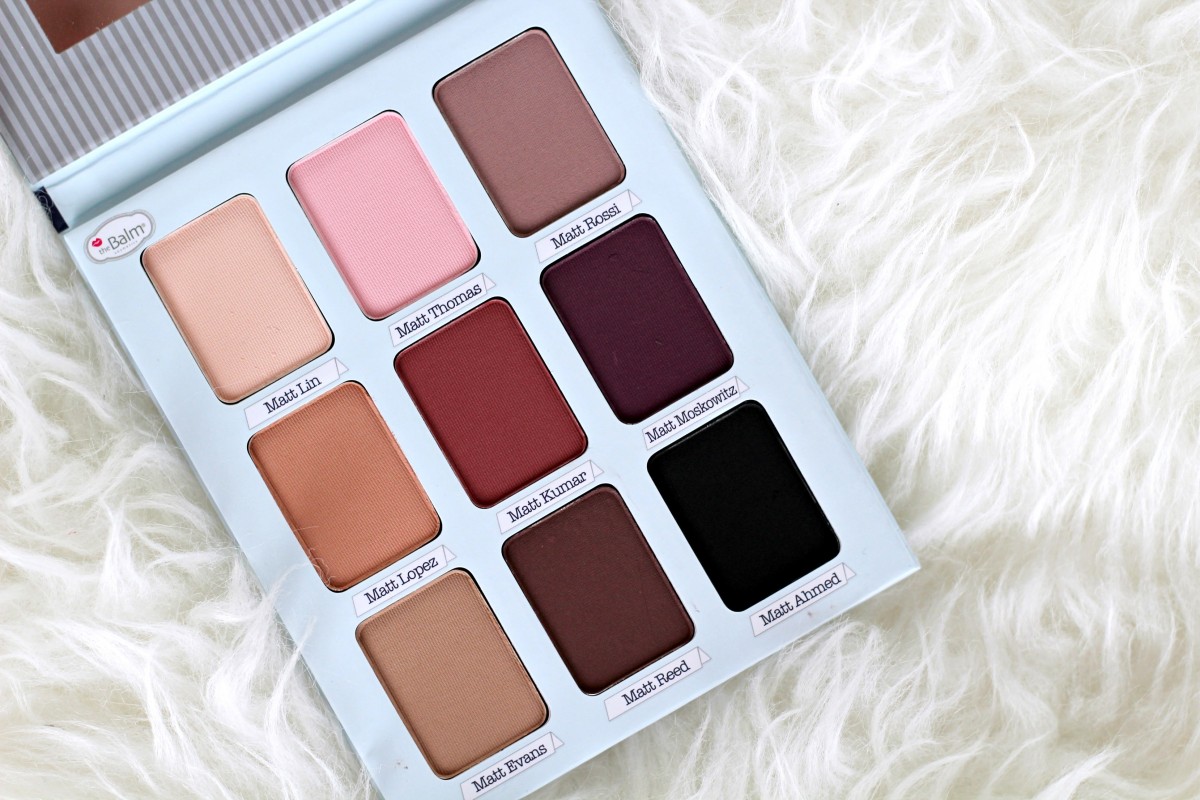 My favourite shades for daytime are Lin, Lopez (which is very similar to Urban Decay Riff) and Matt Evans. For night, I love Kumar with Reed and Ahmed smudged into the lower lash line. Each shade is super pigmented and easy to blend, so whether you're a makeup pro or makeup novice, you'll get plenty of use out of it.
The packaging is really slim, so it doesn't take up much space on your dresser, in a suitcase or in your handbag, which I love. As you can see, the eyeshadows themselves are quite big, so I can't see myself hitting pan for a long time. I didn't include a shot of it, but there's a mirror inside the palette too, making it even more convenient for when you're on the go.
This palette is such an all-rounder and contains all of the colours I use on a daily basis – I couldn't be without it now!
If you're looking to invest in a new palette, I highly recommend this one as it's a good basics palette that saves you buying lots of similar colours separately. It's priced at €44, which works out at around €4.80 per eyeshadow – a total steal!
Have you tried Meet Matt(e) Trimony, or any other palettes from The Balm? I'd love to hear!