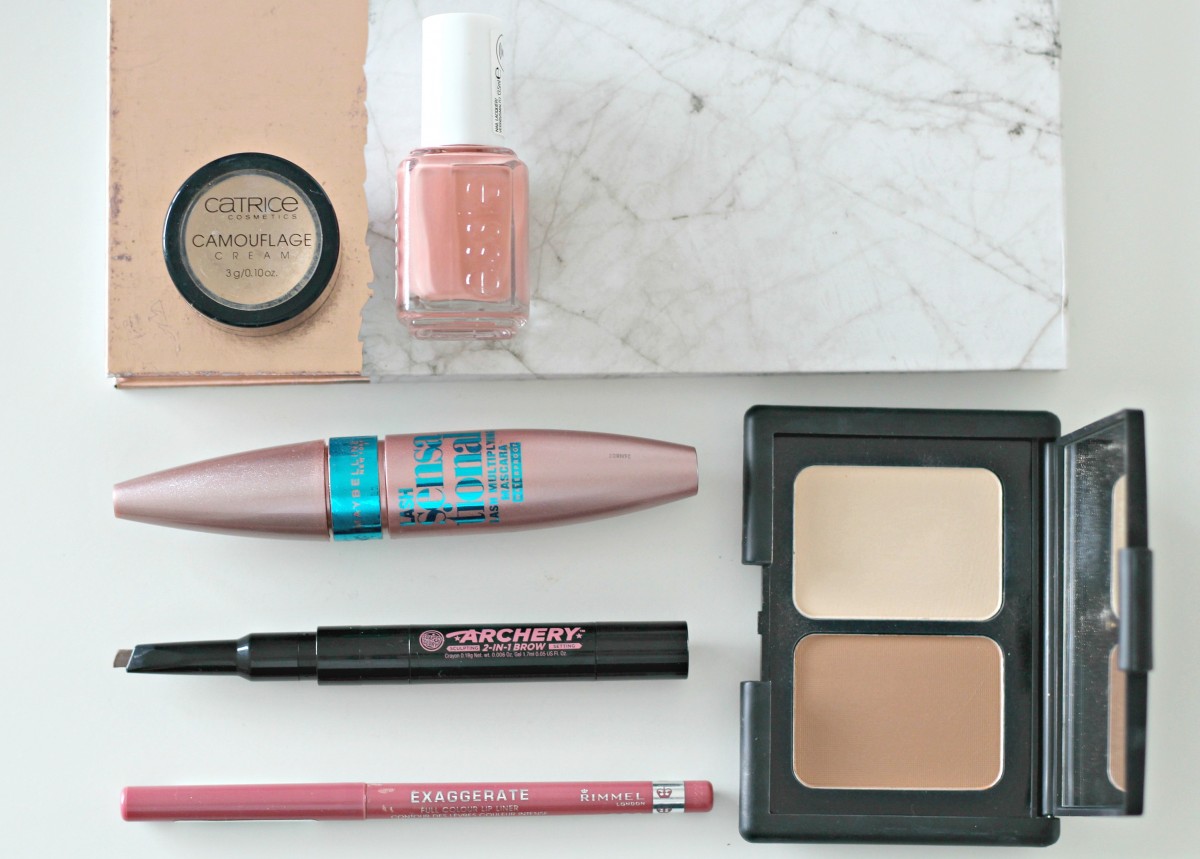 Buying makeup is one of my favourite things to do, but what I love even more is buying makeup that doesn't make me wince as I enter my pin code on the card machine. While I'll always treat myself to some high end products every now and then, it's definitely not necessary to buy only high end makeup.
Some products that I've bought in Boots have replaced their more expensive counterparts, and when I'm not a major fan of something I've bought, thankfully the guilt of spending the guts of €50 on it isn't there.
If you're looking to update your makeup stash but don't want to break the bank, these six products are some of my favourites that I've bought over the past several months.
Catrice Camouflage Cream Concealer, €3.49
My friend Jen recommended this concealer to me a few months ago, and I've hardly gone a day without using it since. It's an exact (if not better) dupe for the MAC Studio Finish Concealer (€21) that I used for years, and works a dream on covering even the biggest and reddest spots and blemishes, although I'd say it's a bit too heavy to use under the eye. I use the shade 010 Ivory and it's a perfect match.
Essie Nail Polish in Eternal Optimist, €9.99
This might sound silly, but I was having a bit of a bad day and strolling the aisles of Boots when I saw this nail polish. The name caught my eye, and its code is 23, which is 'my number.' So, despite the €9.99 price tag, I threw it into my basket and went home. I didn't expect much from this polish, but boy was I proved wrong. Firstly, the dusky pink colour is gorgeous and perfect for spring. Secondly, this polish lasted eight days on my nails without chipping at all – and that's without a base or top coat! It actually made my nails look as if I'd had a manicure, and stayed shiny all week. While €9.99 is pricy for a nail polish, I definitely think it's worth it if it lasts that long!
Maybelline Lash Sensational Waterproof Mascara, €11.99
I'm pretty sure I've raved about this mascara before, but after not using it for a few months I have fallen in love with it again. It's very similar to Benefit's Roller Lash mascara, but I actually think it does a better job as it doesn't smudge. It makes my lashes look so long and thick, and doesn't budge throughout the day. It's a bit tough to remove, but once you use a separate eye makeup remover, it comes off pretty easily.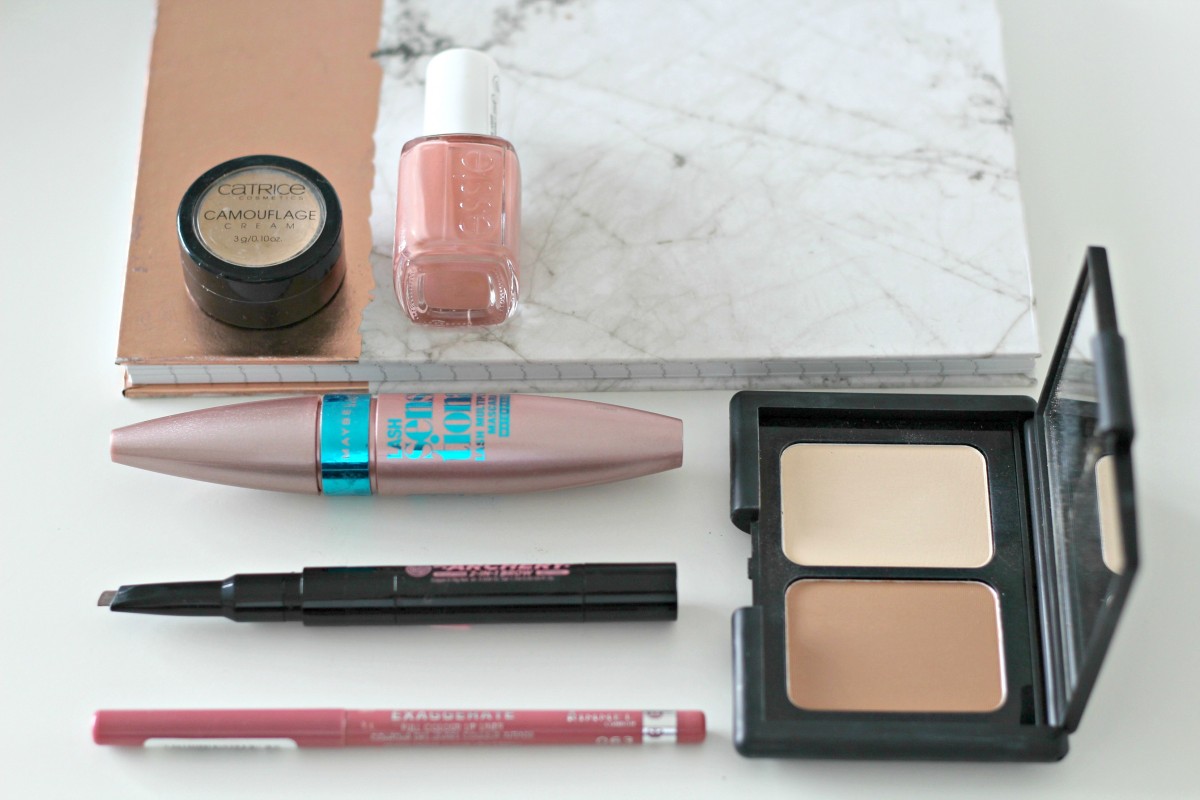 Soap & Glory Archery 2in1 Brow Sculpting Crayon, €13.50
I've been a fan of the Soap & Glory Archery Brow Filling Pencil, which has a thin nib, for quite a few years, but had never tried an angled pencil like this until I tried the Benefit Goof Proof Pencil (€26). Once I used the Benefit angled pencil, I was hugely impressed by how quickly it filled in my brows, without making them blocky or too heavy. After running out of the Benefit pencil, I saw the Soap & Glory version in Boots and decided to give it a try.
After using it for a few months, I can safely say that there's very little difference between the two versions, except Benefit's costs double the price. The Soap & Glory version comes with a brow gel at the other end, which is so handy to set them in place, while the Benefit version has a brow brush. Although a brow brush is handy to have on a pencil, I just use a separate brow brush that I've had for ages. I love using this during the week before I go to work because I can literally fill in my (very sparse) brows in less than a minute.  Although I'm blonde, I use the shade Brownie Points because the blonde shade was too light. If you're often in a rush or doing your makeup on-the-go, this is definitely worth a try!
Rimmel Exaggerate Lip Liner in East End Snob, €5.49
Everyone raves about this liner – and for good reason! It's creamy, pigmented and doesn't budge under lipstick. It's a gorgeous pink/nude, and looks great on its own or under lipstick. This is either my fourth or fifth one of these, and I don't think I'll ever stop buying it.
Seventeen Define and Conquer Contour Kit, €8.49
My friend Jen also recommended this product to me (Jen: you need to start a blog!) and unsurprisingly, I love it. The small palette is perfect to keep in your handbag, and the light shade is ideal for setting under-eye concealer and touching up during the day, while the darker shade is great for contouring and adding a bit of colour to your face. I always keep this in my bag for touch-ups or incase I need to make my face look more presentable, and also use the darker shade as an eyeshadow when I'm in a rush.
I'm *trying* my best not to buy as much makeup as I used to, and I think when you have a collection of good products, there's not really a need to keep picking up everything anymore. Saying that, I don't think I'll ever be able to walk through Boots without picking up at least one thing!
Have you tried any of these products? What are your favourite things from the drugstore?