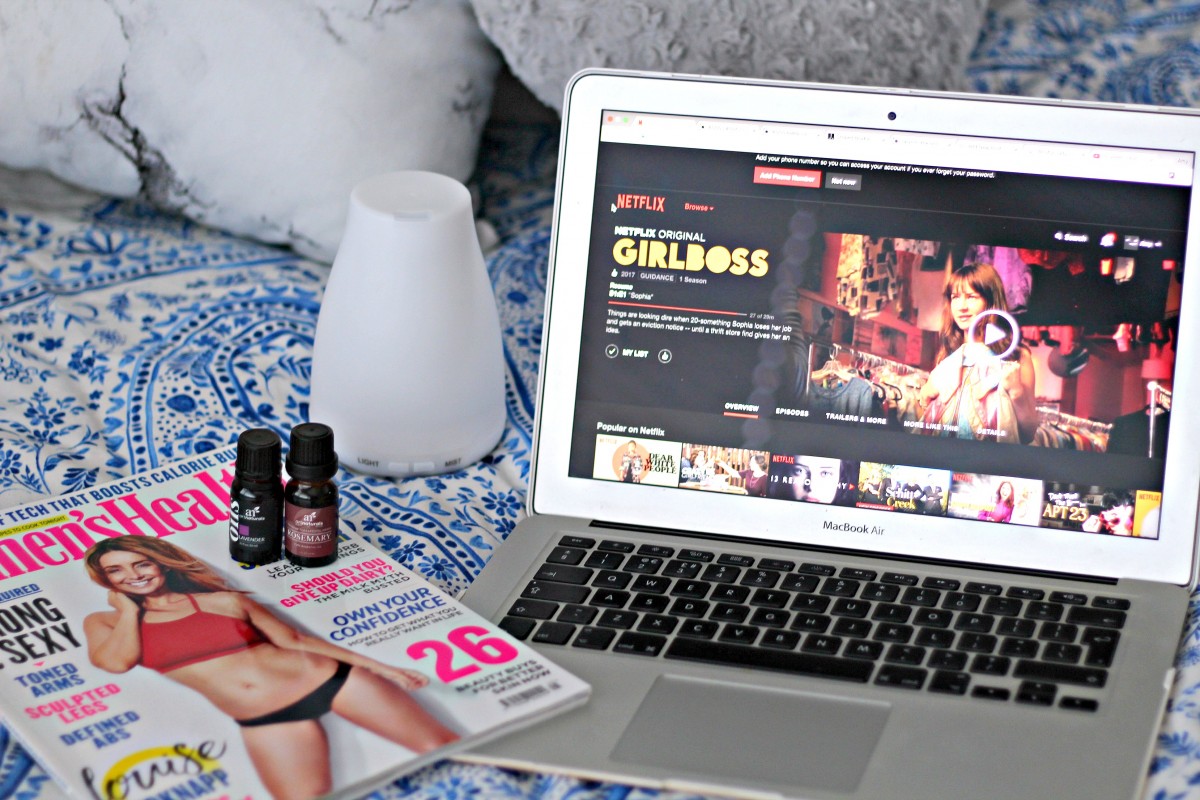 I've long abandoned doing monthly favourites posts because I found them a bit repetitive, so in favour of that is this listicle style that's a bit more random. I'm not gonna lie, if I was to list my number one favourite for the past few months, it would definitely be Netflix, but for the sake of not sounding like the Netflix addict that I am, I've added in a few other non-tv related things.
I'm so excited that it's coming in to the summer months now, meaning my birthday is only a few weeks away! This time last year I also started my 'new' job, which I suppose isn't so new anymore! Rambling aside, here's 10 things I've been loving lately, from food to Netflix with a bit of beauty thrown in there too.
1 – Essential oil diffuser
I bought an essential oil diffuser by the recommendation of Laura's Views, and after using it for the past few months I don't know how I lived without it. My favourite scent is a mixture of lavender and rosemary and I love turning it on in the evening before I go to bed to make my room smell like a spa. As strange as it might sound, I find the noise that it makes and the changing colours really relaxing, which is great when I feel a bit stressed out. This is the diffuser I bought, and these are the oils.
2 – Yoga
I mentioned in a previous post that I started doing yoga about 9 weeks ago now and I'm absolutely loving it. I look forward to it every single week and love putting my phone down for an hour and just concentrating on the different movements (and trying not to fall over.) Although I still can't touch my toes, hopefully I'll be able to soon!
3 – Women's Health magazine
I'm aware that by this stage I sound like I might be a health-guru (or trying to be), but honestly I've just really enjoyed focusing on my well-being over the past few months. I've always loved magazines, and have religiously bought Women's Health for about six months now. Each issue is full of really interesting content from food to fitness to mental health. I highly recommend it if you're looking for a new magazine to read.
4 – Netflix
After years of using Netflix mostly for movies, I've recently become a full-on series addict and am constantly looking for new things to watch. I hate scary/intense series, so everything I watch is always light-hearted and gives a nice escape for a few days hours. Grace & Frankie, Love, Girlboss and You, Me, Her are some of my recent favourites.
5 – Indy Power's blueberry banana bread
In my last post I spoke about recently being diagnosed with coeliac disease, so I've been trying out lots of gluten-free recipes. Last week I came across Indy Power's recipe for blueberry banana bread and it's *delicious*. It's so sweet and moist, but contains no 'bad' sugars or ingredients. I'm hoping to make one weekly to replace my cravings for chocolate in the evenings!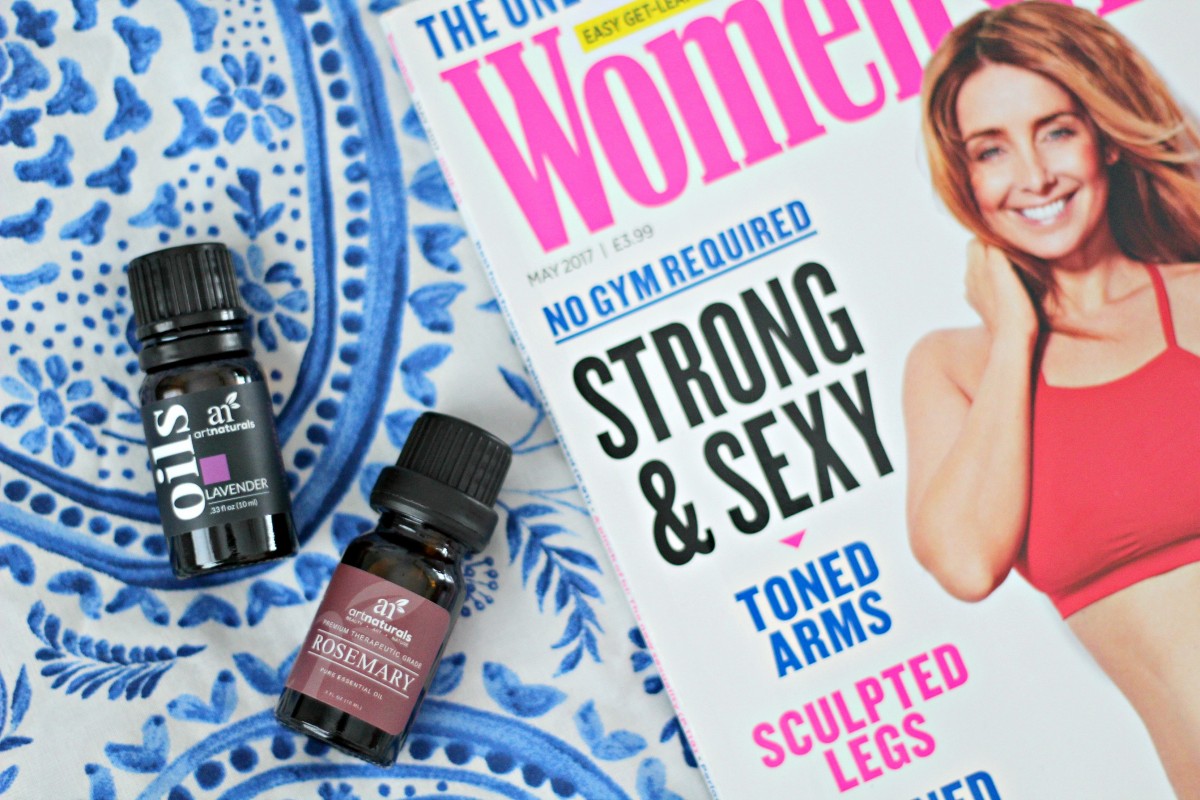 6 – Lancome Hypnose Drama mascara
Let's get straight to the point: I think this could be the best mascara I've ever used. And I've used a *lot* of mascaras in my time. Since I started using the Lancome Hypnose Drama mascara, I've gotten so many questions from people asking me if I'm wearing false lashes. It lifts, thickens and curls my lashes without smudging all day long. This has even stayed in place after I've shed a few tears, and it doesn't claim to be waterproof. It's easy to apply, easy to remove and all-round amazing.
7 – From the Heart: Conversations with Yoga Girl podcast
Yup, something else yoga-related. I'd never listened to a podcast until I started tuning in to this one, and I can't believe I've been missing out on the joy of listening to a podcast for so long. This podcast only started a few weeks ago, so I'm up to date with all of the episodes and I've really enjoyed each one. They're inspiring, relaxing and informative all in one go, and I love how I can listen to them literally at any time. If you've any podcasts you love, please let me know in the comments!
8 – Indian food
*drools* When it came to takeaways, I always opted for Chinese until I went to an Indian restaurant with my friends around six months ago – and on that day everything changed. I often (understatement) order from our local Indian takeaway (Bombay Pantry), but Medina on Mary St, Dublin, reigns as the best Indian I've ever had. It's incredibly cheap, but so delicious and a lot of the food is gluten-free – woohoo! If you're around Dublin, you have to go in and pay it a visit, you won't regret it.
9 – Gin and tonic
I'm pretty sure I've mentioned my love of gin and tonic before but, hey, what's the harm in doing it again? Give me a Hendrick's gin in a fish bowl glass with a bit of ice and a slice of lime (no cucumber) any day and I'll be happy.
10 – Converse
After wearing my last pair of Converse literally to shreds, I've finally picked up a new pair and I can't stop wearing them. They're the perfect 'casual' shoe for any time of year and literally go with everything. I always get the white leather pair so they're easy to clean, and they keep my feet dry when it rains (my mam would be so proud of my sensible shoe choices!)
---
…And that's everything I've been loving! Congratulations if you've made it this far, you deserve a cup of tea (or a G&T). Let me know in the comments what you think of my recent favourites and what you've been loving, I'd love to hear!
*It doesn't matter that she fell apart, it was how she put herself back together*