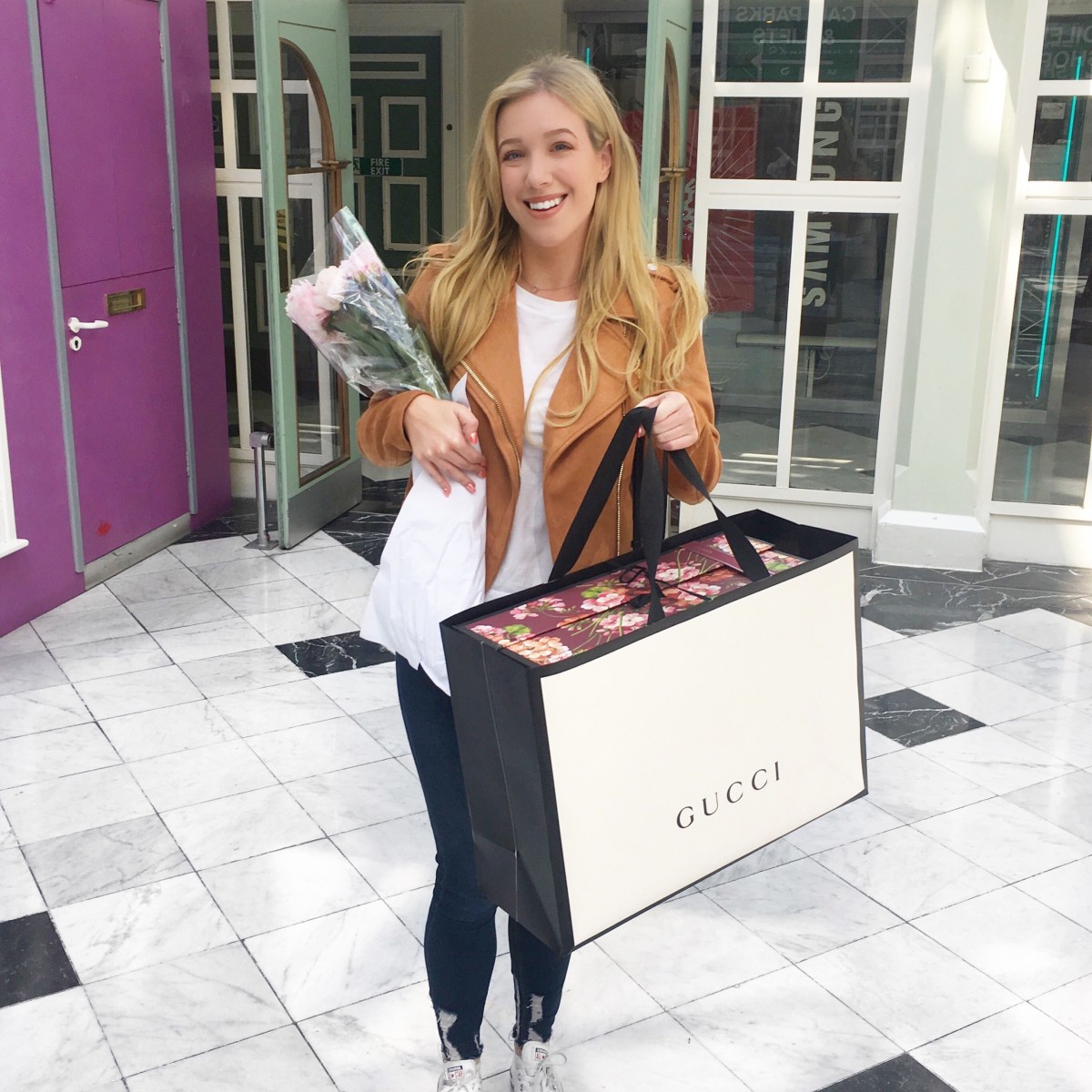 It seems like only a few months ago I was on here writing about turning 21, but earlier this week I celebrated my 22nd birthday! As I write this, I'm on the train to Killarney with my boyfriend for the last of my birthday celebrations – and there has been many!
On Sunday night I went out with a group of friends and my heart honestly felt so full seeing everyone together, as it's not often that we get the entire group in one place. We danced and drank (and danced some more), and somehow I managed to wake up on Monday morning hangover-free – success!
On Tuesday (my actual birthday) I took a trip into town with my dad to have a look around for a birthday present. I had nothing in particular in mind, but after a stroll around Brown Thomas on Grafton Street I laid eyes on the Gucci Marmont bag. Oh Lord. I've never owned anything so luxurious in my entire life, but as soon as I put the bag on my shoulder I just knew it was the one for me. For anyone who isn't a fan of handbags, you probably think I sound insane but hopefully some people reading this will understand where I'm coming from!
I'm not going to talk anymore about the bag on here as I filmed an unboxing video with all of the details, which I've included below! I'm so excited to get so much use out of the bag and I'm sure I'll feature it on here more than a few times!
This year has had plenty of ups and downs so far (maybe a few more downs than ups), but something tells me that the rest of the year is going to make up for it.
Thanks for sticking around on these parts throughout the past year, as I know content has been a bit sparse. To be honest, I find it very hard to write a blog post when my heart isn't 100% in it as I feel like I'm lying to you – and I never want to do that. It's my mission for the rest of this year to get back into a steady stream of blog posts (every Monday, possibly?), but for now, make sure you follow me on Instagram (linked on the top of the home page) and Snapchat @whatshedoesnow (code to the right).
*Have courage and be kind*