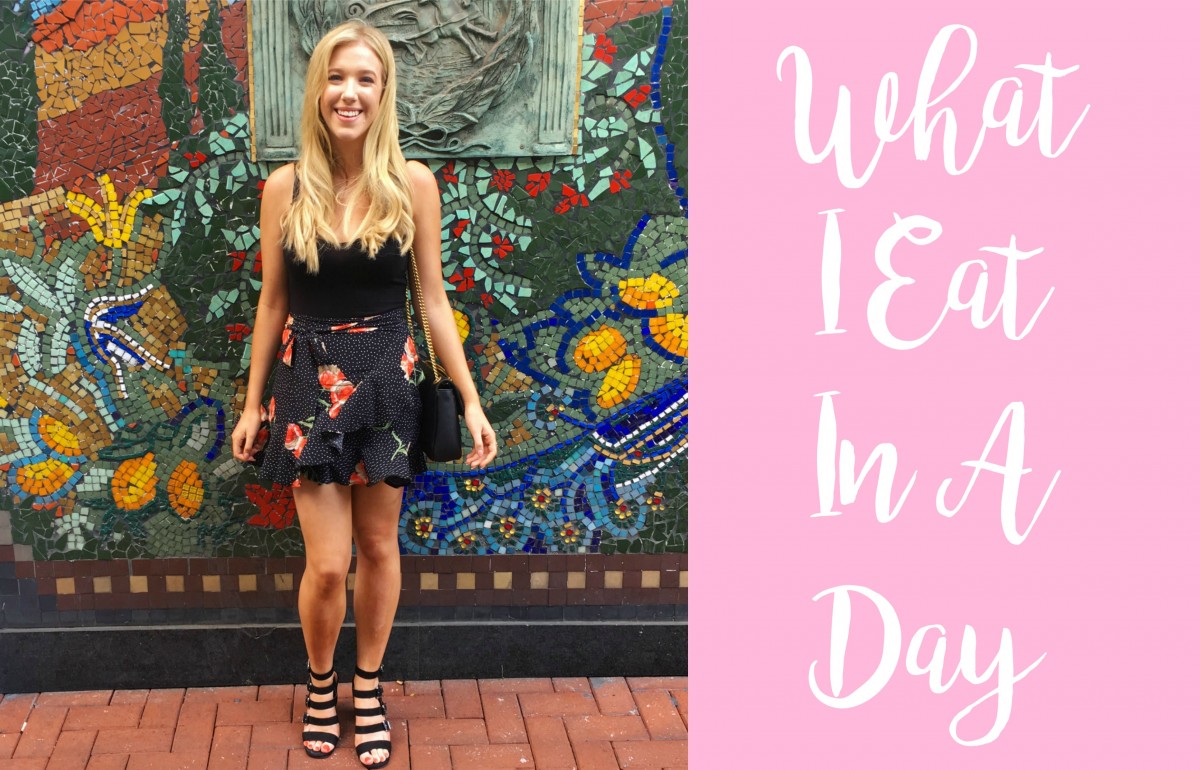 A What I Eat In A Day post has been a long time coming, so I'm *very* glad that I finally got around to doing one and not forgetting about my plans for the post before I've scoffed down my breakfast, which is what usually happens.
WIEIAD (I love a good abbreviation) posts and videos are some of my favourite things to read and watch because, I don't know about you, but I'm forever looking for different ideas for things to make. As I mentioned before, I found out a few months ago that I'm coeliac, so everything I eat is gluten free. I've pretty much adapted every version of what I used to eat to be GF, so my diet isn't hugely different now than it was before.
When I took these photos last week, I was off work and it was my first *proper* lazy day in quite a while. I got up really late and literally didn't leave the house once. It was glorious. I think it goes without saying, but some days I, like most people, eat better than others, and other days I eat worse and consume an entire bag of Tangfastics in one sitting. Some days I eat the entire contents of my press and have to restrain myself from eating chocolate chips from the baking cupboard, and other days I have a green smoothie. It's called balance.
Anywho, here's my very basic (but satisfying) WIEIAD from my day off – I hope you enjoy!
Brunch / Snack 1    
Brunch – Oh baby, I dreamed about eating this breakfast for about five days. I'm calling it 'brunch' because I didn't get up until 1pm, and it filled me up so much that I didn't have to make a lunch. I had two slices of BFree Oat Bread (my GF saviour), GF sausages, streaky bacon (my love) and a boiled egg with a huge glass of orange juice. If only every breakfast could be as good.
Snack 1 – I love snacks and I love rice cakes. They're the easiest GF snack (except for fruit, but I'll always choose rice cakes first), and putting Nutella on top makes them taste like a biscuit. Kinda. I also had a coconut milk coffee from my Nespresso machine because I've accidentally become addicted to coffee and can't go a day without it. Oops.
Snack 2 / Dinner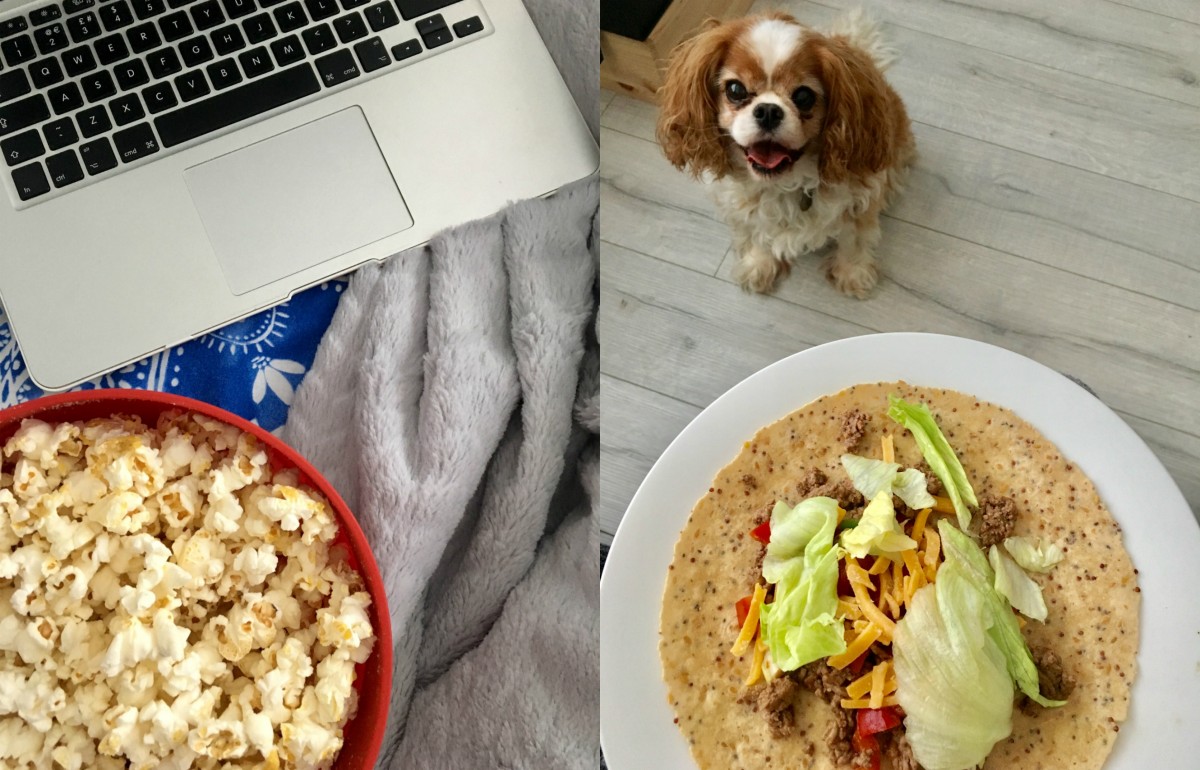 Snack 2 – A day-long Netflix binge of Suits requires popcorn, it's the law, okay? I use the kernels that you pop yourself in the microwave so there's no oil or nasties in them. I use a special bowl from Lidl to pop them, but you can order similar ones on Amazon. I put lots of salt on top (and try not to think of what it does to my arteries) and had a big ol' cuppa tea too.
Dinner – I'm all about quick and easy dinners. And by that I mean *actually* quick and easy dinners, ones that involve no preparation whatsoever. On this day I had a BFree Chia Seed and Quinoa wrap, mince with spices, onion, peppers, salsa, cheese and lettuce. Yum. And it takes less than 20 minutes to make.
---
This might seem like a little or a lot of food, but either way it's what I ate that day. Ideally, I'd eat pancakes and Crunchies and drink G&Ts every day (and some days I do), but unfortunately that's not good for my health (or my temperamental skin).
Also, I'm aware that there's hardly any fruit/veg in this WIEIAD, but I'm just keepin' it real.
Let me know what you thought of this post, but please be nice if you think I've got the worst diet in the world – I'm trying my best! It's surprisingly scary sharing your entire diet with the internet, don't cha know.
If there are any GF meals or snacks you love, please let me know in the comments below, and if you enjoyed this post maybe I can make it a regular thing 😉