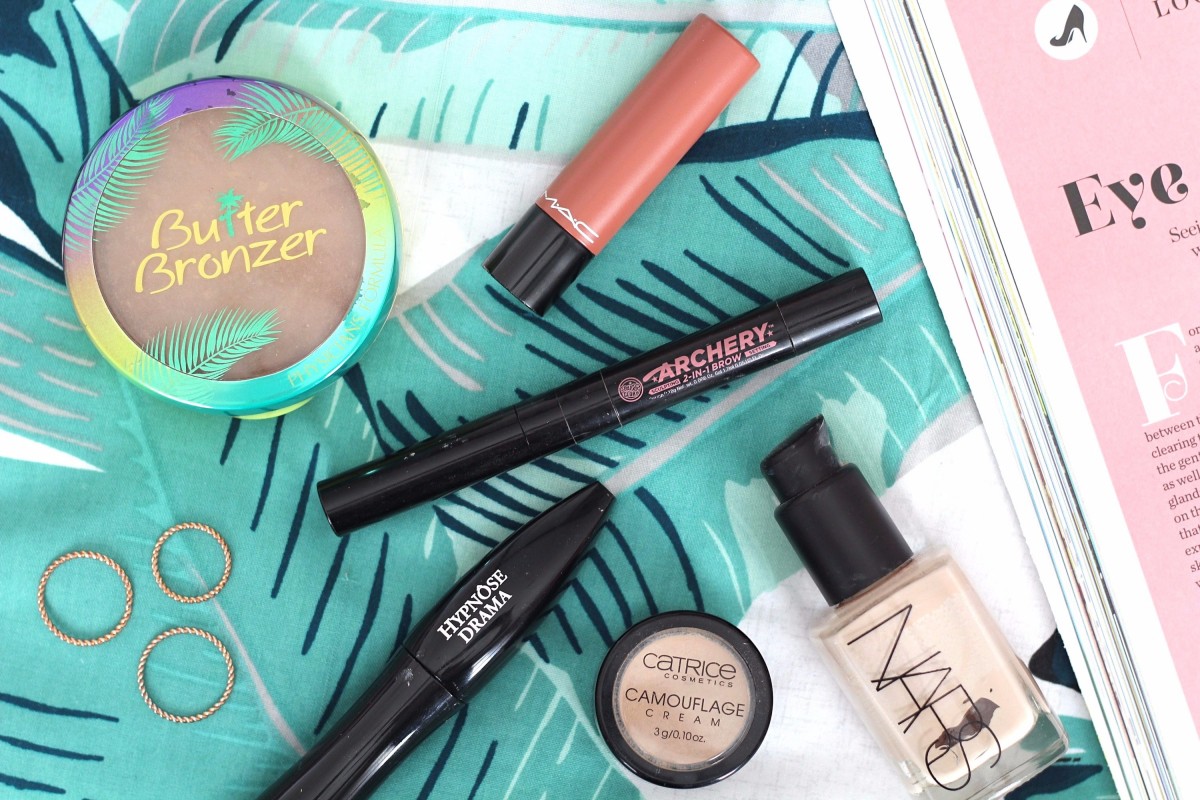 Okay, I could definitely live without these products – but I'd really rather not.
As I've said before, I'm really trying to cut back on my makeup collection and I buy nowhere nearly as many products as I used to. I've learned what products I really love – and what products I really don't. Admittedly, a lot of my products are high-end, but my skin just doesn't react well with budget products, although I do love trying them out from time to time.
Anywho, these are the products that I've re-purchased countless times and the ones I continue to use every single day, despite having quite a few *ahem* other options in my makeup drawers.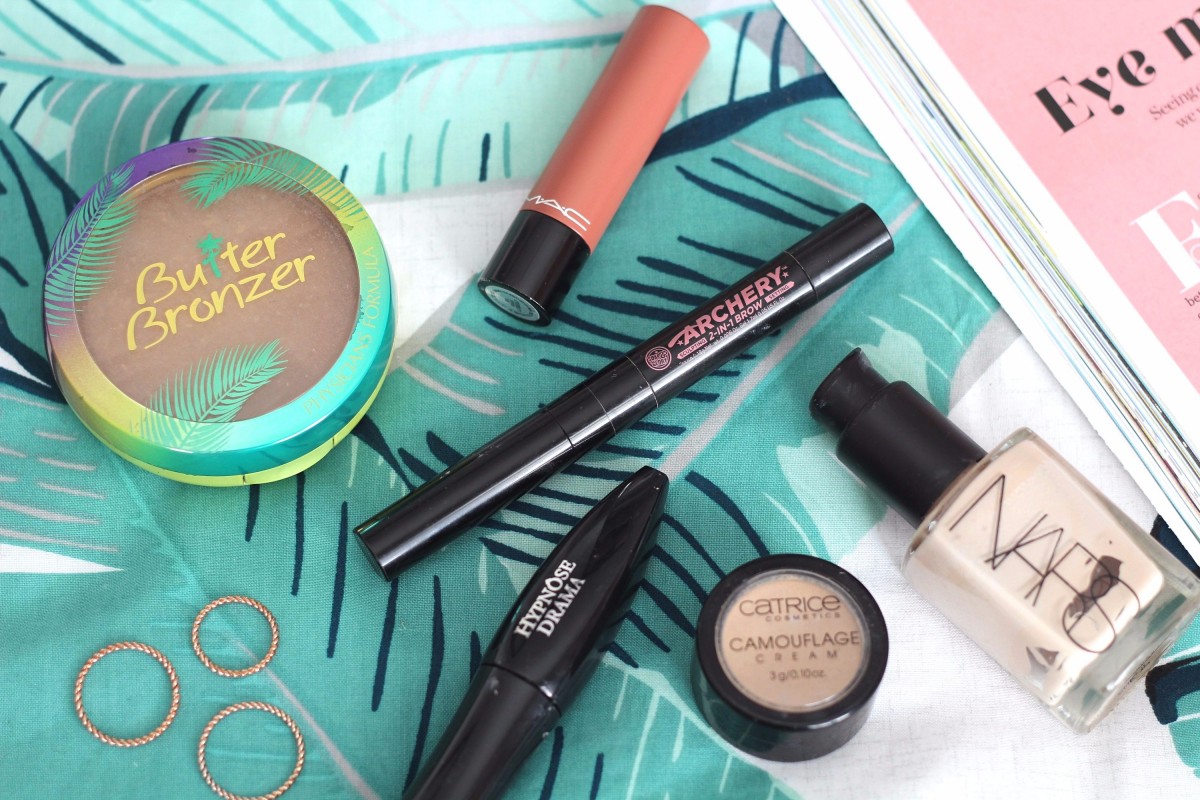 Nars Sheer Glow Foundation – I've wasted so much money over the years trying different foundations, although this is the one I always come back to. It's the perfect day time foundation and gives amazing coverage, despite the name. It's pricey at €43,  but I find that the bottle lasts a long time and it's so worth the price tag. My shade is Mont Blanc and it's the best match I've ever had for a foundation. Love love love.
Catrice Camouflage Cream Concealer – I've mentioned this a couple of times now, but it's honestly the best concealer for spots and blemishes that I've ever tried. It covers even the worst spots in just one dab and doesn't budge all day. The best part is it doesn't cost more than €4, which is such a steal for such a good product.
Lancome Hypnose Drama Mascara – This is another pricey product (€30), but it works better than any mascara I've ever tried. Literally every time I wear it I get asked if I'm wearing false eyelashes – it's that good. It gives amazing volume and length and although it isn't waterproof, it never runs when I cry (I'm a softie, don't ya know).
Soap & Glory Archery 2-in-1 Brow Pencil – This pencil changed my eyebrow life. Seriously. I've thin, fair eyebrows, but this pencil totally transforms them in less than two minutes. It has a pencil at one end and a gel at the other, so you don't have to faff around with loads of different products and you can spend the morning doing more important things (aka drinking coffee).
MAC Liptensity Lipstick in Doe – I used to be a lipstick fiend, but since I bought this last year I've only bought one other lipstick because I've literally no need to buy other lipsticks anymore – this is The One. It's creamy, pigmented and the perfect nude/pink colour. Next time you're at a MAC counter, swatch this. You won't regret it.
Physicians Formula Butter Bronzer – I was never a bronzer-lover until I tried this. It's quite a light shade that adds just a hint of colour to the face without being too overpowering, but you can still see it there, if that makes sense. I use it in the crease of my eye on days when I don't use eyeshadow and it transforms my otherwise ghost-like face to a slightly less pale ghost.
---
I wrote about how my relationship with makeup has changed since I developed acne earlier this year in this post, and I love how just a few products can totally boost my confidence.
Let me know your desert island essentials in the comments below, I'd love to hear!