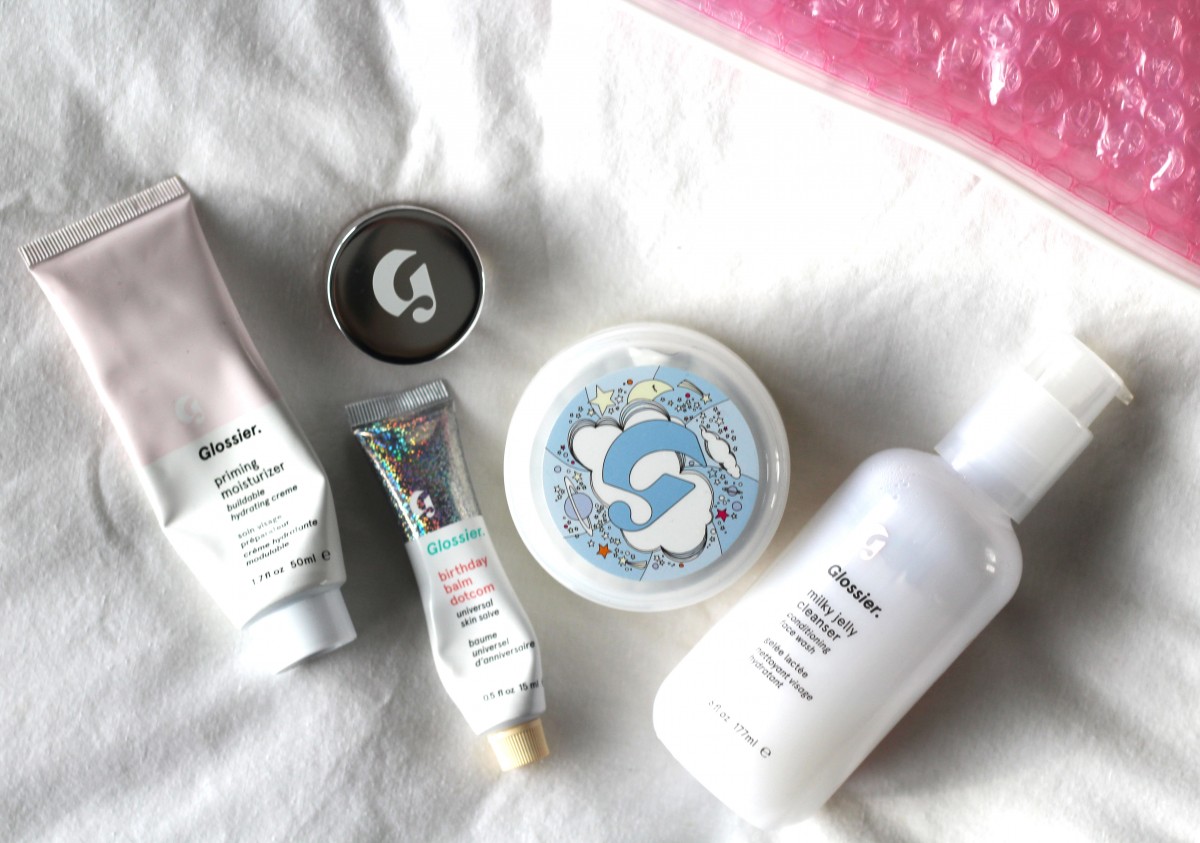 My love for Glossier is no secret. For years I'd lusted after owning one of those pink bags and told myself I'd buy one of everything when I finally got to a Glossier store.
Then I heard that they were starting to ship to the UK, so I set up an An Post Address Pal account (I've a full post on how I got Glossier to Ireland here and, unfortunately, it's not sponsored).
I was so desperate that I checked my phone every few hours on the morning that they were due to start shipping outside the US, and used 99% of my life savings to buy nearly one of everything on the website. Oops #noregrets
Glossier is by no means cheap, but I don't think it's hugely expensive either. The quality of the ingredients in each product is of the highest standard, and that makes the price tag totally worth it for me.
Safe to say, nothing I bought has disappointed me. But there are a few products that have really stood out to me, so I said I'd share them here for anyone who is thinking of dipping their toes into the magical land that is Glossier.
Side note: As I write this, I'm wearing my Glossier jumper and I think it might be my favourite piece of clothing I own. I've worn it more times than I'd like to admit, and it's the cosiest thing in the whole world. 
My Top 5 Glossier Buys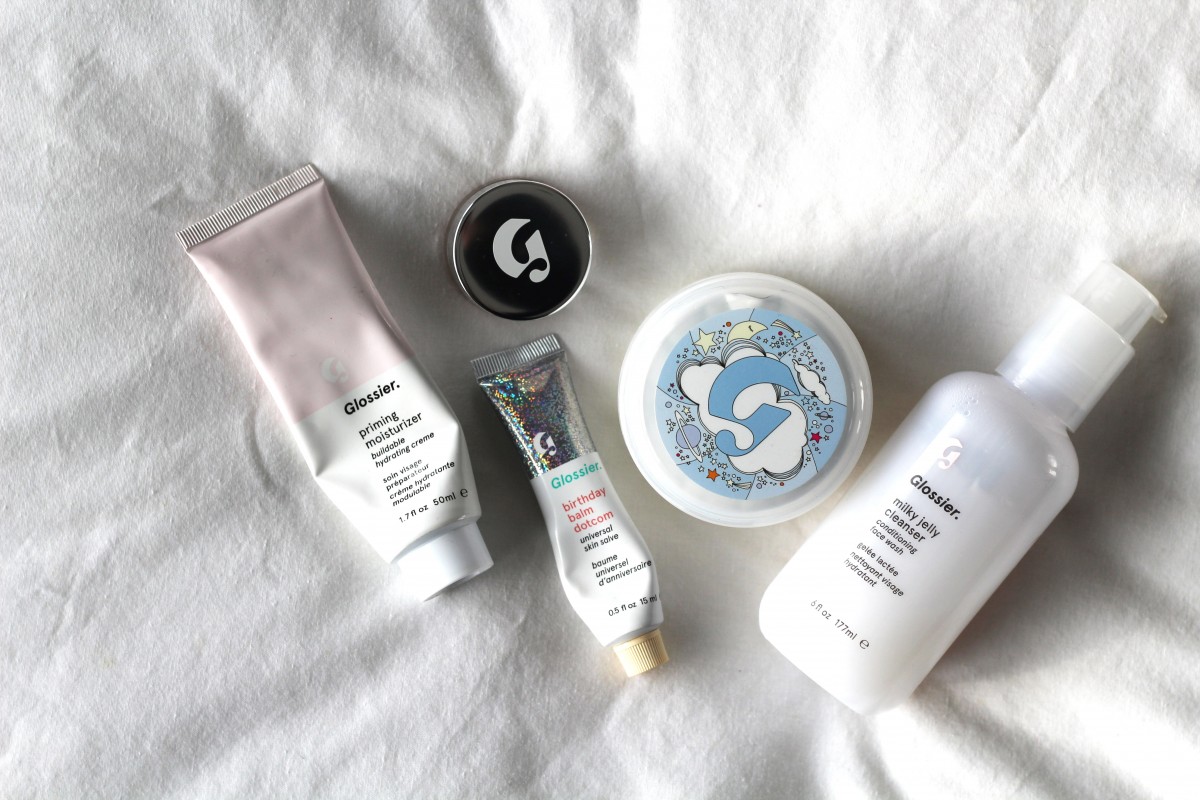 The Milky Jelly Cleanser was perhaps the one thing I wanted to own the most. I'm a micellar water and cleansing oil kinda gal, so this formula really intrigued me.
Firstly, this cleanser smells incredible. It's not heavily scented, but it literally smells relaxing, if that's possible. The creamy, gel consistency is so gentle on the skin and isn't drying or harsh at all.
It leaves my skin feeling hydrated and clean, but not stripped. I don't use it to remove makeup as I already have my cleansing oil, but I use this in the morning and it's honestly my favourite part of my morning skincare routine.
I have ridiculously dry lips and thought I'd have to learn to accept them for the rest of my life… until I tried this. It isn't greasy or heavy, but literally sinks into my lips and makes them feel brand new.
It doesn't leave a weird film or taste weird, and it even looks good on its own or under lipstick. I have the Birthday and Rose flavours, and I don't go anywhere without one of them. I even use it on my cuticles or if I have a patch of dry skin and it works a treat.
I'm not going to lie, I didn't have high hopes for this concealer. I thought it wouldn't have enough coverage to hide my spots and blemishes, and thought it was for people who had flawless skin and needed minimal coverage. As it turns out, I was very wrong.
I love cream concealers, and this formula is by far my favourite that I've tried. It's really creamy and easy to apply and blend in, but doesn't budge once you set it with powder. It covers even my worst spots and any scars that I have.
I usually wouldn't use cream concealers under my eyes as I find that they crease, but this one doesn't. I actually prefer using it to my liquid concealer because it literally takes 10 seconds to apply and blend in with a brush. I have the shade Light and it's a perfect match.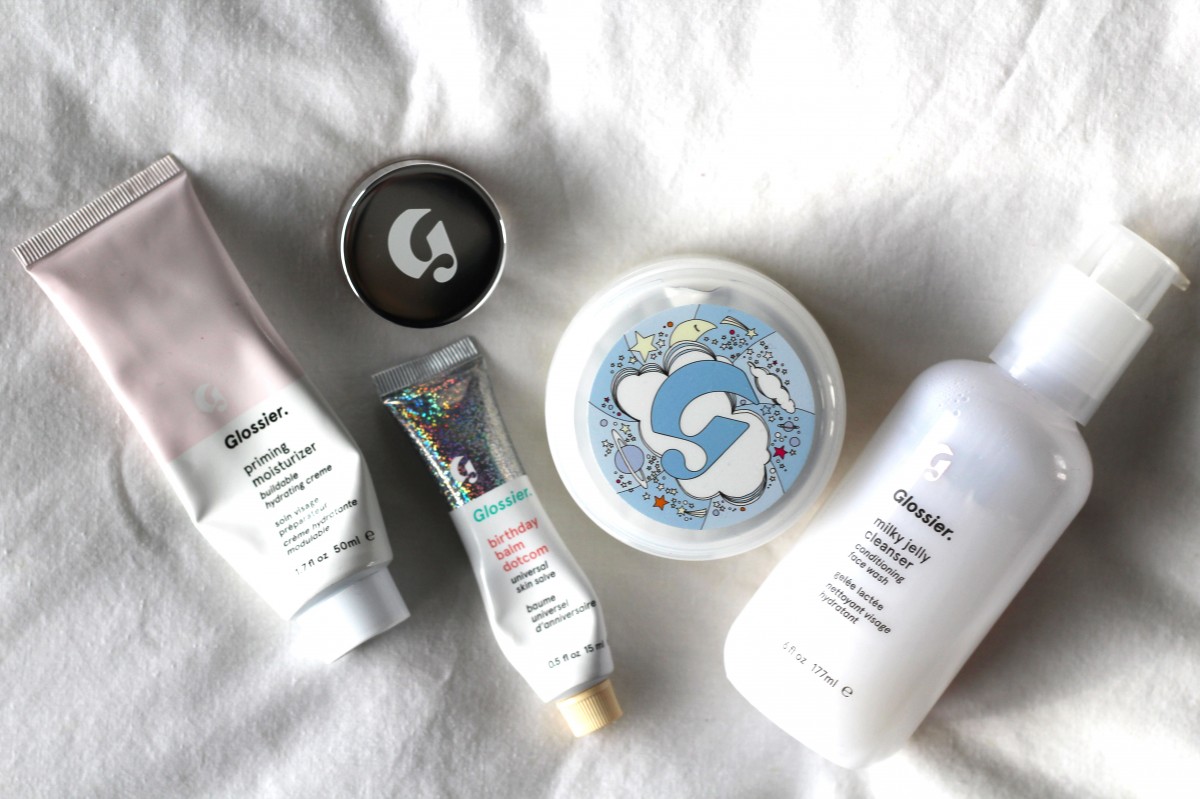 Don't let the name scare you, this isn't a heavy, silicone feeling moisturiser/primer, like I thought it was. Instead, it simply preps your skin for makeup by hydrating, smoothing and balancing the skin.
There isn't a single day that goes by that I don't use this, with or without makeup. It's light, creamy and sinks into the skin easily.
I've had quite a battle with my skin over the last year, with huge acne flare ups, but I've since gotten them under control and no Glossier product has irritated them or caused me any breakouts. I really feel that Glossier skincare has helped bring my skin to its best condition and heal it from the damage it went through.
The name of this alone is reason enough to buy it. As per the Glossier website: 'Sweet almond oil, plant-based squalane, and hyaluronic acid do a deep dive beneath the surface to visibly plump skin up with hydration, helping to smooth the appearance of fine lines and restore elasticity.
'Licorice root and lemon fruit extract work quietly behind the scenes to gently brighten and even out your complexion, while honey and aloe act as soothing agents.'
How amazing is that?! I use this mask twice or three times a week at night time and leave it on throughout the night. It basically feels like I'm giving my skin a drink of water, and feels amazing to apply. My skin feels plump and hydrated the morning after, and not at all greasy. Love, love, love!
---
I have a full Glossier review post with all of the products I've bought coming up in a few weeks, so stay tuned for that if there's any other products you want to know about, but these are my top picks.
If you're looking to invest in Glossier, I'd recommend buying the Phase 1 and Phase 2 packs as they're brilliant value for money.
Plus, I have a code that gives you 10% off your order and gives me £10 store credit, so it's a win-win for everyone!
Lastly, I've made a survey to get to know my readers more and learn what you'd like to see more of! It takes less than 3 minutes to do and it's completely anonymous, so I'd really appreciate if you'd take the time to do it! Here's the link! Thank you! <3