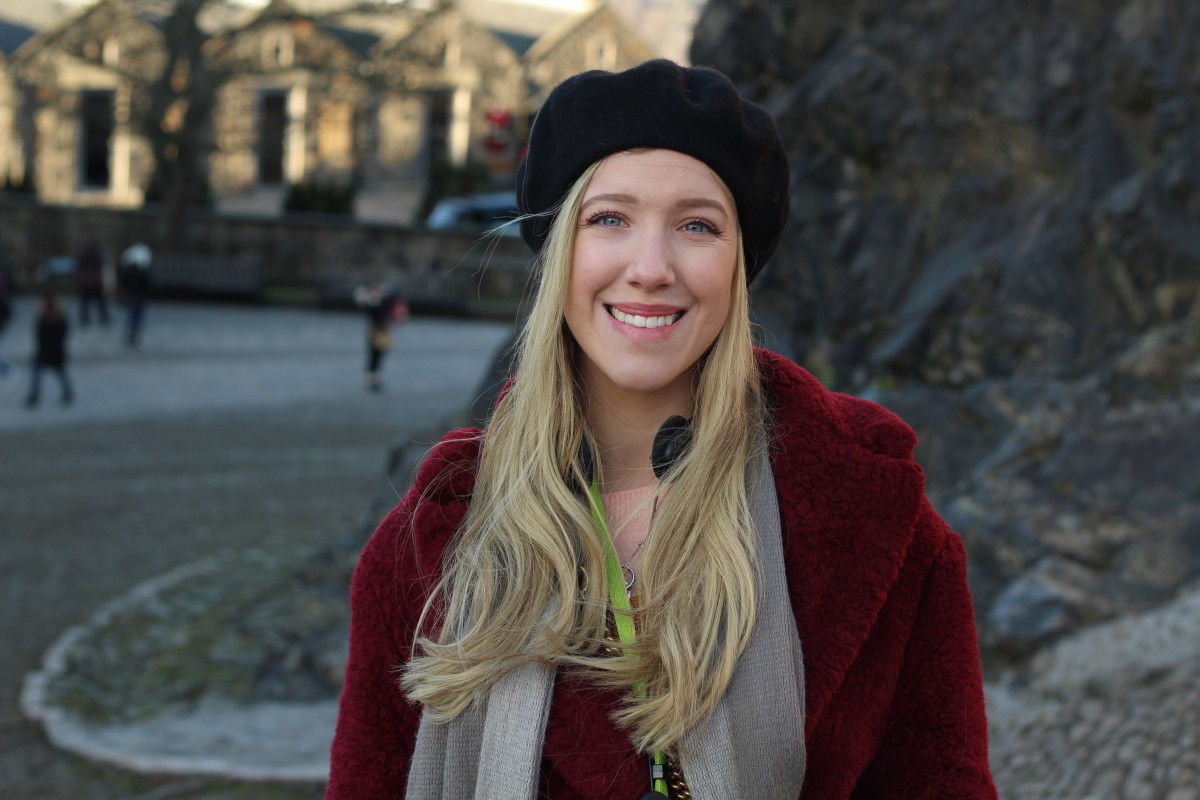 At last I've finally sat down to write a post about our weekend in Edinburgh.
After having Edinburgh on our list of places to visit for a long time, we finally went in February after booking return flights for just €25 (!!!) on Ryanair. We went early Friday morning and came back Monday night, so we pretty much had four days and three nights there.
We booked an Airbnb in the New Town as the hotels were working out quite expensive, and we knew we wouldn't be spending much time in it as we'd be exploring the city.
If you follow me on Instagram, you probably already know how much we enjoyed our trip. It was bloody freezing, but we wrapped up well and walked, ate and drank our way around the city.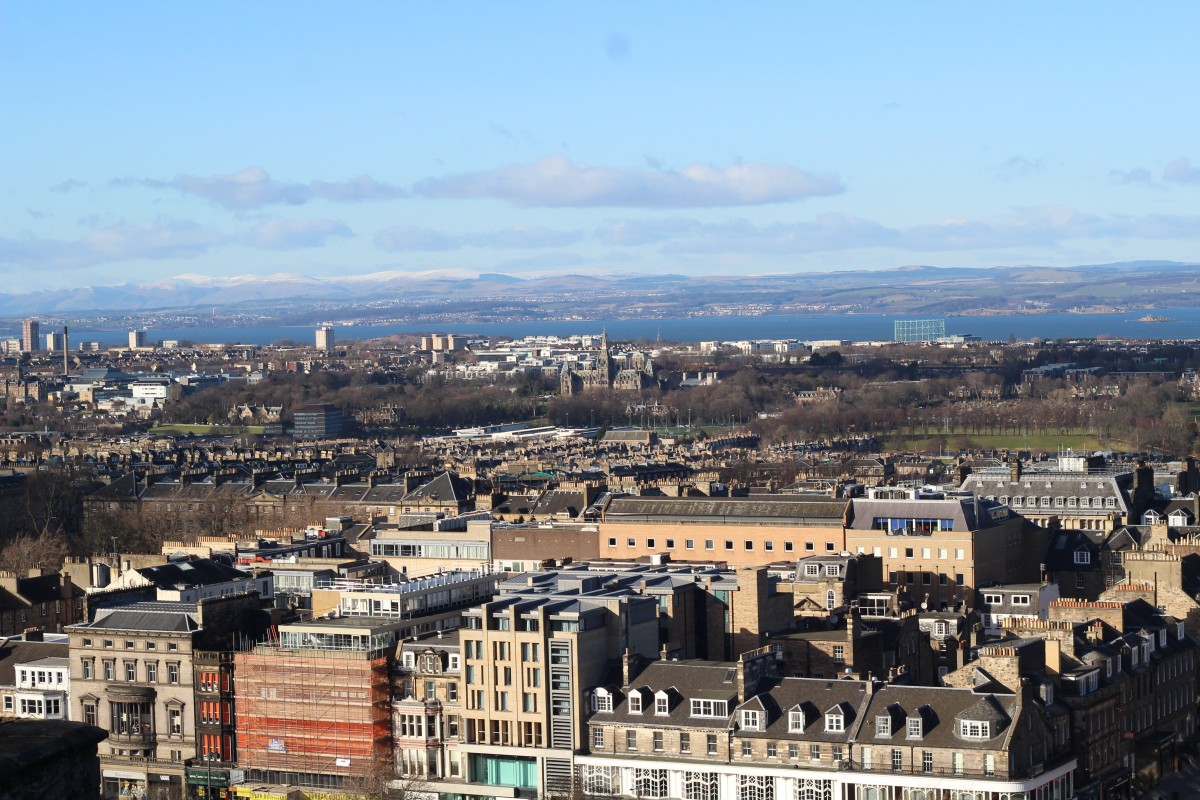 My boyfriend and I are self-confessed foodies, so looking for good places to eat is always a big part of our trips away – as is a finding a nice spot to have a G&T and a pint.
Of course, we wanted to see the cultural side of the city too – and Edinburgh has it in bucket loads.
We pretty much walked around the city the entire time we were there, and didn't have to get public transport or taxis anywhere, which was a great way of saving money and getting to see everything on our list!
If you need any more convincing as to why you should book a weekend trip to Edinburgh – or if you've already booked – I've rounded up 11 of the top things we did while we were there.
In no particular order, here we go…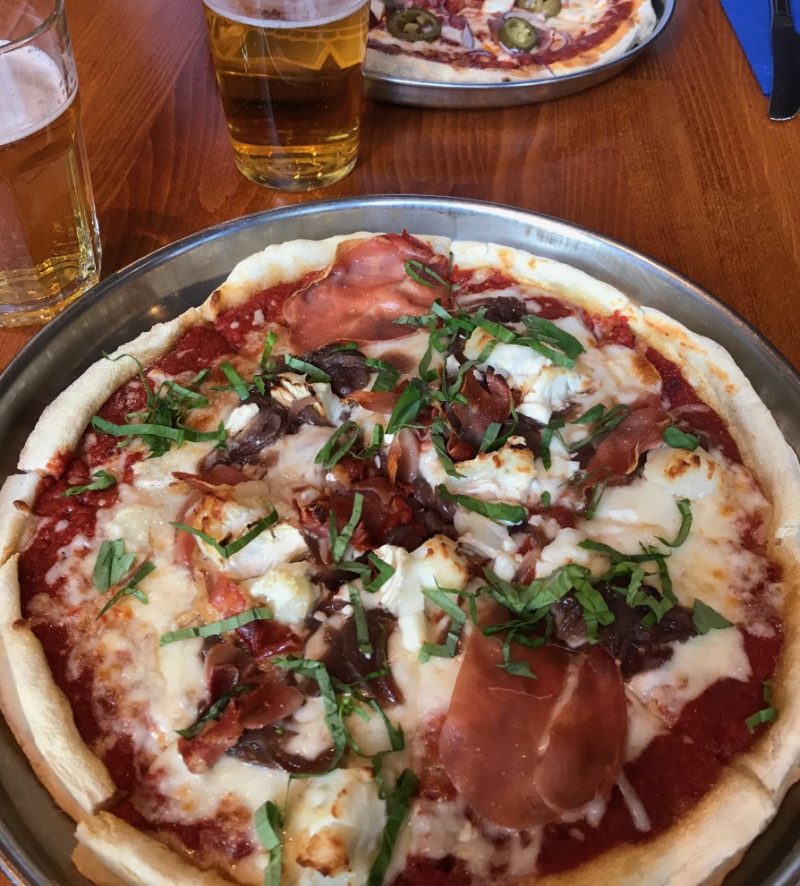 Mamma's was first on our list of restaurants to visit because of its highly recommended gluten-free pizza. We went twice during our trip, and I'm drooling thinking about it even now.
The pizza is made to order, and there are so many options for different toppings and sides. The gluten-free pizza was the best I've ever had, and honestly didn't even taste gluten-free. My boyfriend got regular pizza and he thought it was phenomenal too.
It's quite affordable for the quality, and restaurant itself is really nice and cosy – perfect for a good feed!
Prince's St Gardens
You can't miss Prince's St and Prince's Street Gardens while your in Edinburgh. Prince's St is home to all of the high-street shops, while the gardens are right in front and have an amazing view of Edinburgh Castle.
Edinburgh Castle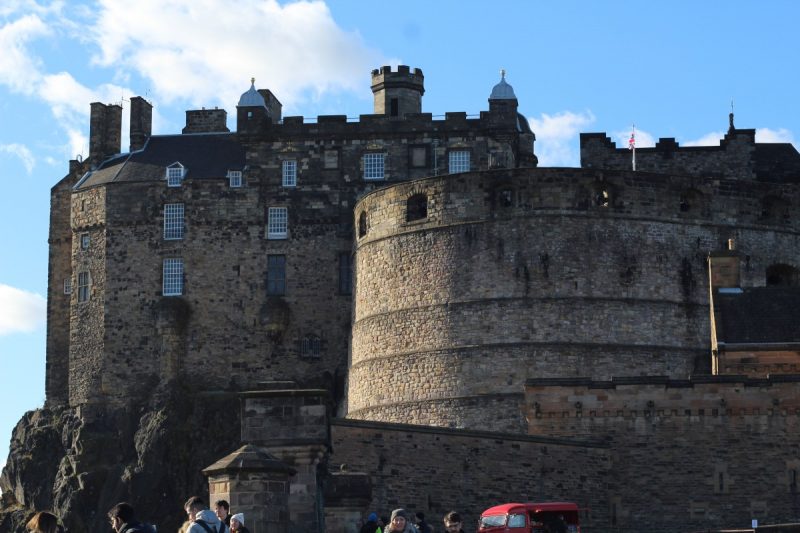 We booked our tickets for Edinburgh Castle before we arrived as the queues to go inside can be incredibly long. We spent the best part of three hours walking around the castle, and we could have spent even more.
There are incredible views of the city from the castle, and on the grounds there are dozens of rooms and walkways to go inside and explore. There's plenty of information throughout the grounds, so I don't think the audio guide is necessary – although we bought one before we realised that!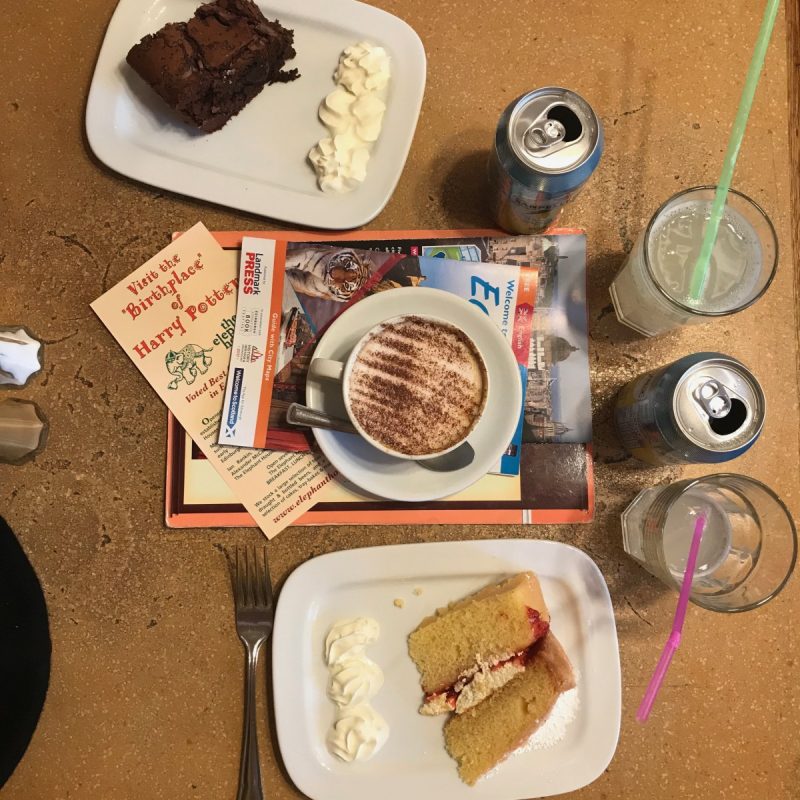 After visiting the castle, we walked to The Elephant House for some tea and cake. This is the cafe where JK Rowling worked on her early novels, and is known as 'the home of Harry Potter'!
We had to wait about 15 minutes for a table, but it was totally worth it. We had delicious gluten-free cakes, coffee and tea and it was amazing to look around and know that one of the best authors of our time once sat at one of the tables!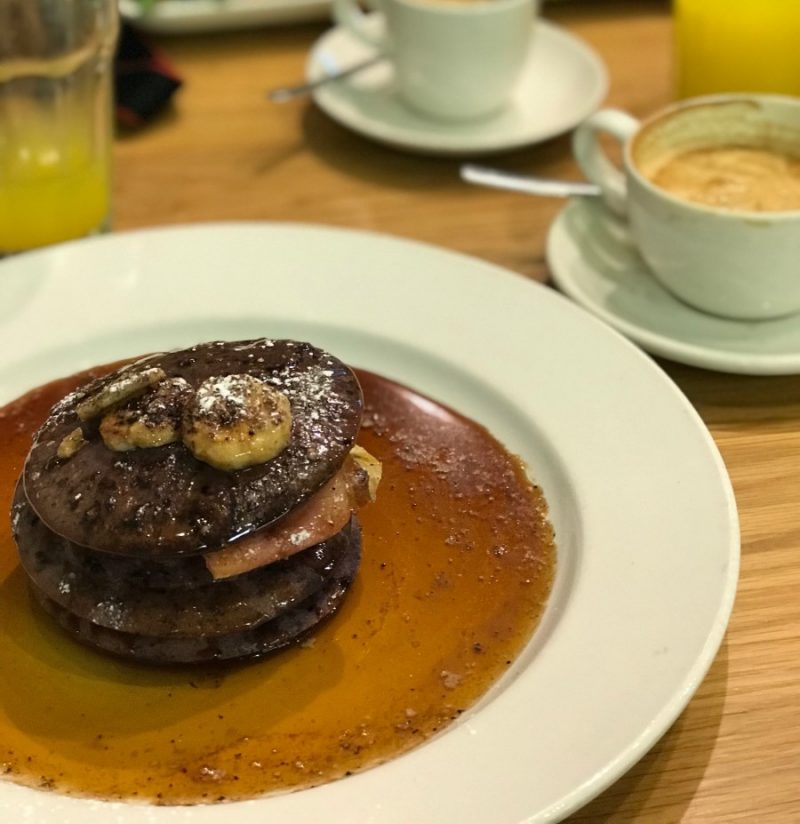 While it was a bit of a walk to get there, Loudon's was absolutely worth the trip. We went for brunch on a Saturday morning and got a table almost immediately, despite it being really busy.
The menu was incredible (again with great gluten-free options) and the interiors and staff were so lovely. I had blueberry pancakes with bacon and maple syrup and I never wanted them to end!
The Royal Mile
The Royal Mile is another sight that can't be missed. With shops, restaurants, tours, pubs and plenty of history, you can literally spend hours walking up and down it.
St Giles Cathedral and Camera Obscura were our two stand-out points of The Royal Mile, although there's so much more we missed!
Yup, another restaurant – I told you we love food! Belted Burger came highly recommended on TripAdvisor (a saviour for any trip away).
You'd almost pass it by as it's in a basement, but once you go inside it's really impressive. I had the gluten-free burger and loved it, while my boyfriend had the chicken wings and said they were delicious. A really good spot for a hearty meal and a few drinks after a long day of exploring!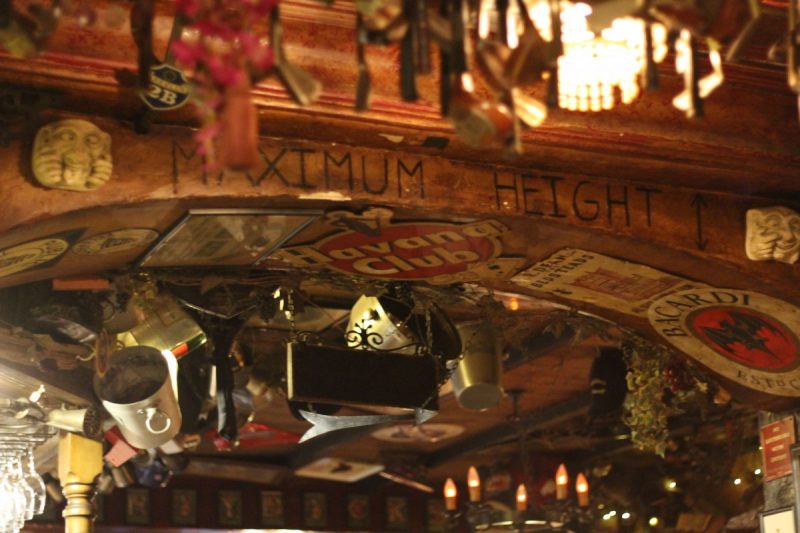 I'll be honest – we just went here because of the name. Very mature, I know – but I'm so glad we did!
It's a really quirky pub with amazing interiors; wax candles, fairy lights, golf clubs hanging from the ceiling and random things covering the walls. We ended up staying there a few hours as it was so cosy – and the drinks were so good! A real gem.
We ended up in Milnes purely to watch a rugby match, but ended up going back there every day. There's nothing particularly special about it, but the seats are comfy, the drinks are good, it has a nice atmosphere and it's a stone's throw from Primark. Win win.
For a few *fancy* drinks, we went to Tiger Lily on a Saturday night. It's a trendy bar with plenty of space to sit and have a few drinks, but it also has a dance floor and good music if that's your thing.
After spending most of our time in more casual pubs, it was nice to get dressed up and go somewhere a bit snazzy.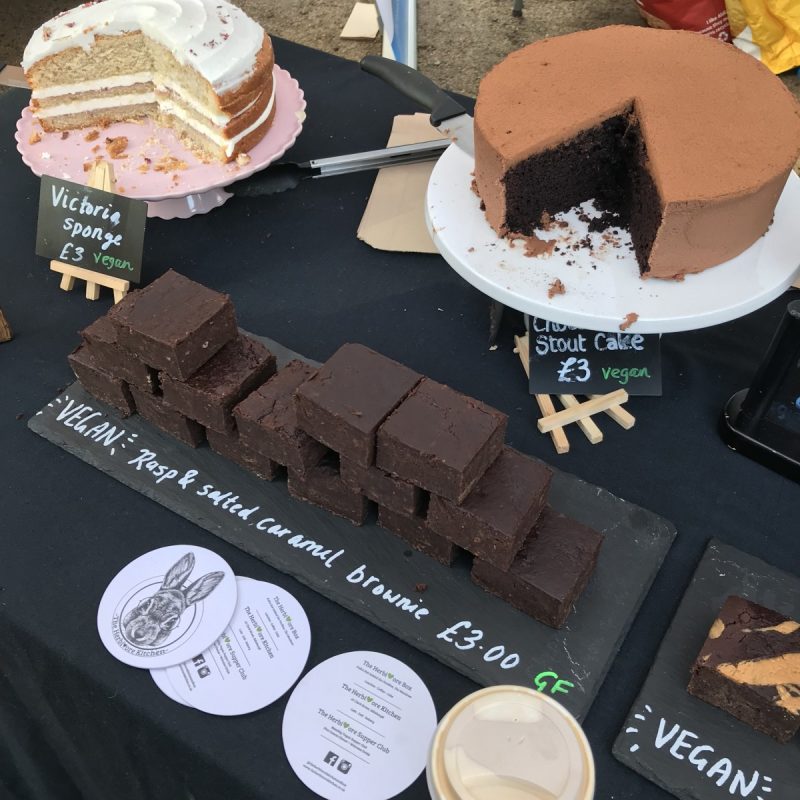 Stockbridge Market is on every Sunday, and has dozens of stalls packed into a relatively small space. There's hot food, crafts, coffee, juices, baked goods and pretty much everything you'd usually find at a market.
We had a lovely stroll around, got coffee twice and I enjoyed a GF brownie while my boyfriend had a pulled pork burger. That's a pretty good Sunday if you ask me!
---
Of course, there's so much to see and do in Edinburgh and I didn't mention even half of what we did, but these 11 things really stood out to us.
If you're thinking of taking a trip to Edinburgh, I can't recommend it enough. The city is beautiful and there really is something for everyone. The people were also really nice, and it wasn't particularly expensive either.
Let me know in the comments if you've been to Edinburgh or want to go – I'd love to hear!