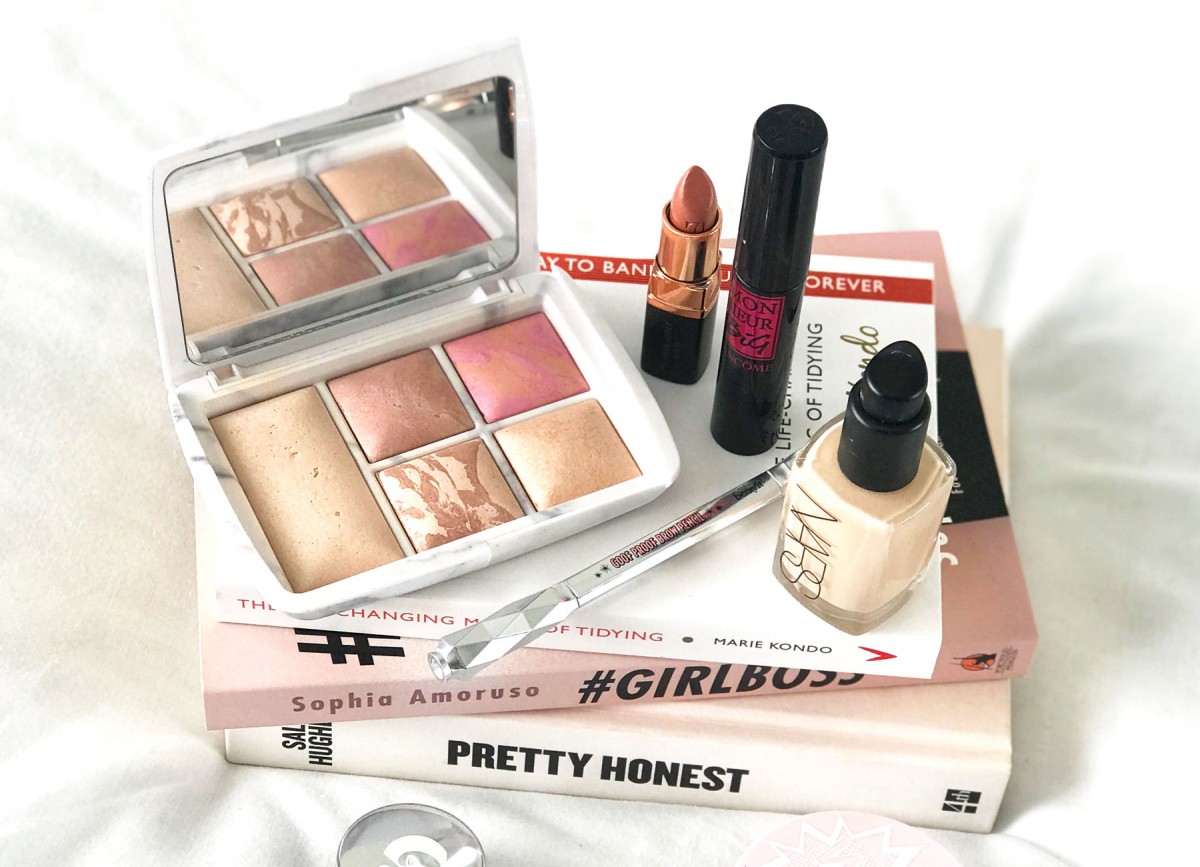 Being a gal who loves full-coverage but loves sleep way more is quite a struggle, let me tell you. I couldn't even guess how many times I've silently wished that I had flawless skin and didn't feel the need to wear makeup, but that's just not my reality at the minute.
So after years of testing and trialling different products, I've found a full coverage makeup routine that still looks pretty natural, and takes me about 15 minutes to do in a rush.
For context, I give myself 30 minutes in the morning before work to do my skincare, makeup, hair and get dressed. It usually ends in me sprinting out the door, but it works. If it ain't broke, don't fix it – right?
After I've cleansed and moisturised, I use NARS Sheer Glow Foundation. This is my all-time favourite foundation and, despite the name, isn't sheer at all. It has amazing coverage, but never looks cakey. Even when my skin was at its worst with acne entirely covering my cheeks, I still used this. I usually use one pump all over, and then another half pump where I need more coverage.
Then on goes Glossier Stretch Concealer. Man I love this stuff. I thought that it was going to be way too light coverage for me, but I was gladly proven wrong. It's hydrating, easy to blend in and easy to build up, meaning it's perfect for both on blemishes and the bags under my eyes.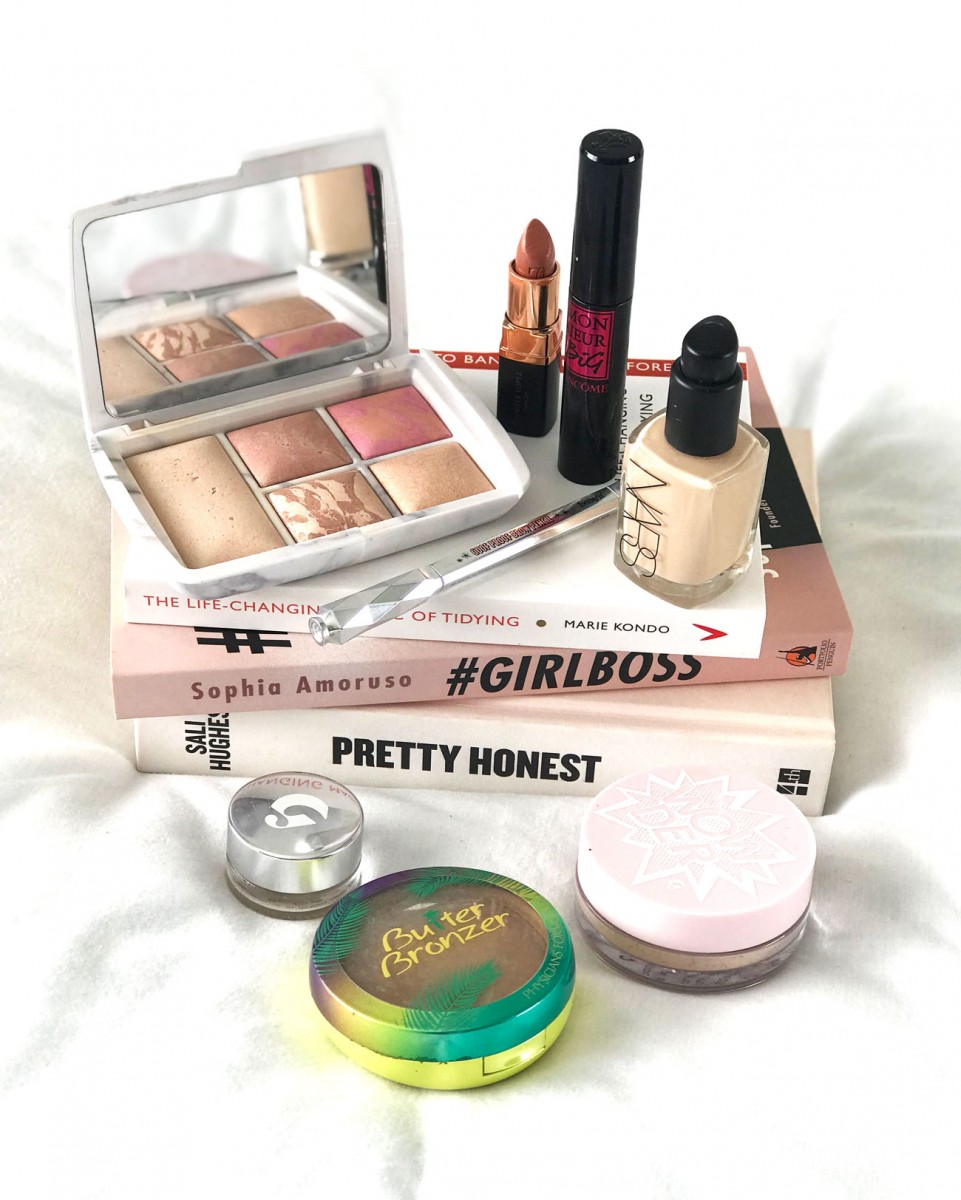 I set that in place with Glossier Wowder, which I picked up a few months ago and love. It's light, but still keeps everything where it should be and stops my concealer from fading away throughout the day.
Next up is Physician's Formula Butter Bronzer. I've had this for nearly two years (and should probably throw it away), but there's only a small bit of the pan showing. It's magical. I use this with a huge fluffy brush all over my face, and then in the sockets of my eyes to give a bit of colour.
Filling in my eyebrows is essential, and I swap between whatever I have in my drawers/remember to pick up, but it's always a wind-up pencil. I'm using Benefit's Goof Proof Brow Pencil at the moment, which I love because it has a spoolie at one end. I always use Glossier Boy Brow after to set everything in place.
I always, always curl my eyelashes with the Charlotte Tilbury Eyelash Curler, and often swap mascaras. At the moment I'm using Lancome Monsieur Big, which I really didn't like at first because it kept smudging, but since it's dried out a bit, it's not so bad.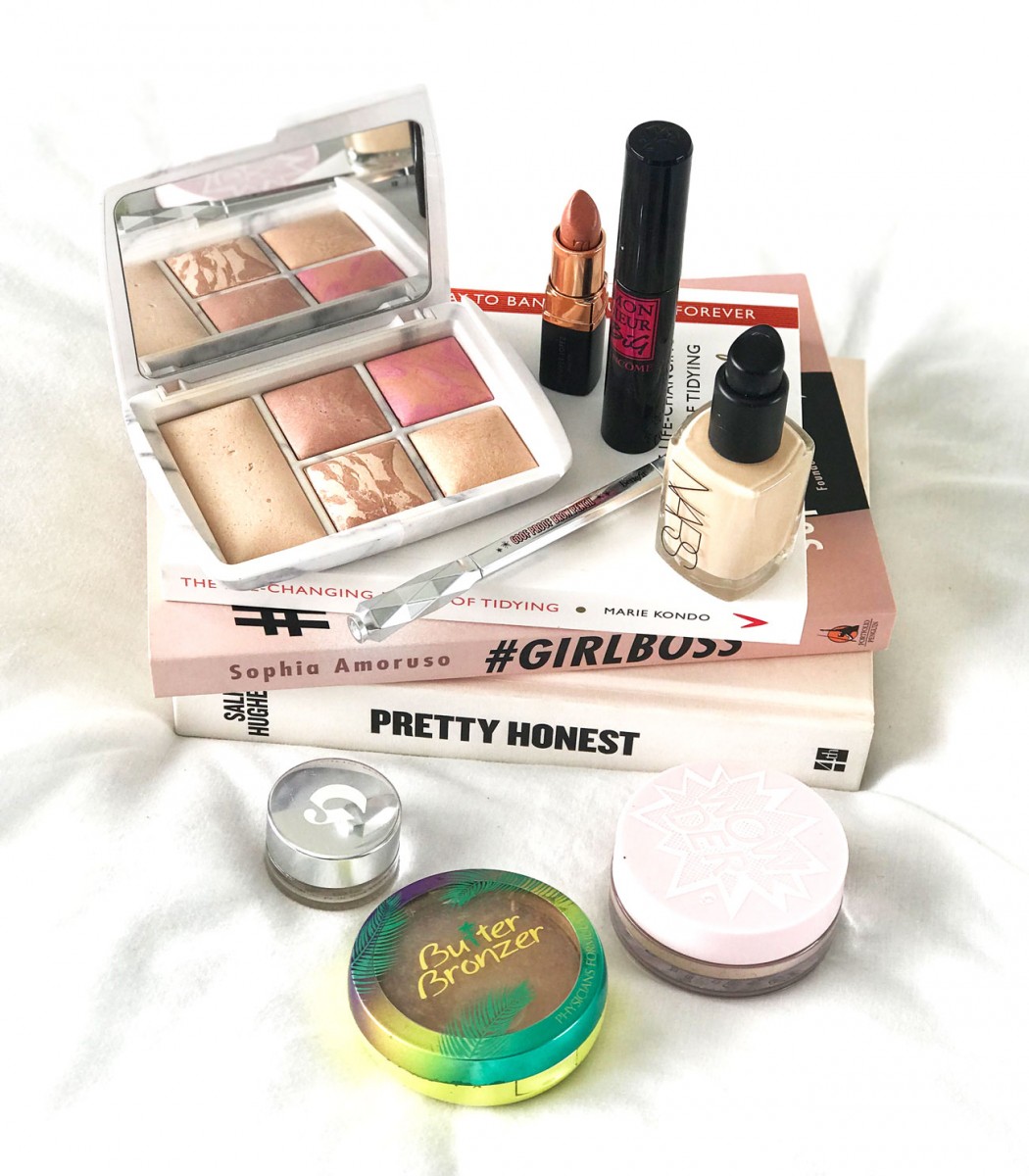 I've recently added a dusting of the highlight shade (the biggest section) from the Hourglass Surreal Light Palette to give a bit of extra glow, and sometimes I add blush from it too.
Lastly is lipstick, which sometimes I forget to do, but when I don't it's J Lo X Inglot Dolce Lipstick. It's such a gorgeous nude that has a bit of shine to it and it really hydrating too.
And we're done!
This is pretty much my basic makeup for everyday, and I usually change or add a thing or two at the weekend or when I have more time. Some days (especially on early mornings/ when I'm hungover/ in a rush) I really wish I didn't feel the need to wear makeup, but I hope to become more confident in my skin in time.
Until then, I suppose I'll just keep having to shop for beauty products! 😉