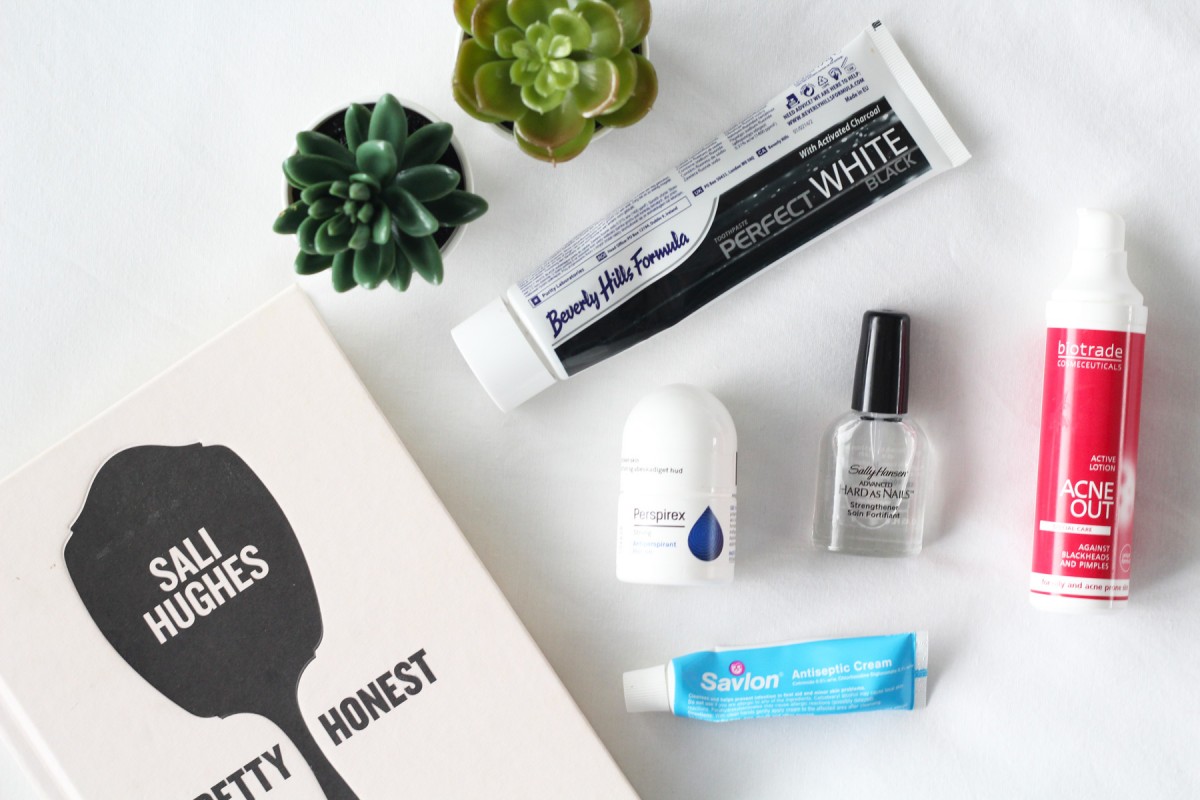 While they may not be Insta-worthy, I honestly couldn't be without these five 'unglamorous' beauty products. What these products lack in appearance (sorry guys), they make up for tenfold in performance.
They're the underdogs of my beauty routine, and they definitely don't get the recognition they deserve. So I'm here today to rave about the products I love that aren't the prettiest, but work the hardest.
Savlon Antiseptic Cream
This lil blue tub is a saviour when I have a bad breakout and can't resist bursting it (lovely, I know). I just put a big blob of it on before I go to bed and it stops the spot getting infected, as well as reducing any inflammation.
Perspirex Anti-Perspirant Roll-On
This might be the most unglamorous product of all, but if you're a human and you sweat, I highly recommend trying this. I use it about once a week before I go to bed and for the coming days I don't have to worry about sweat patches, no matter how warm it is. It's magic and has given a sweaty gal like me a lot of confidence since I found it a few years ago.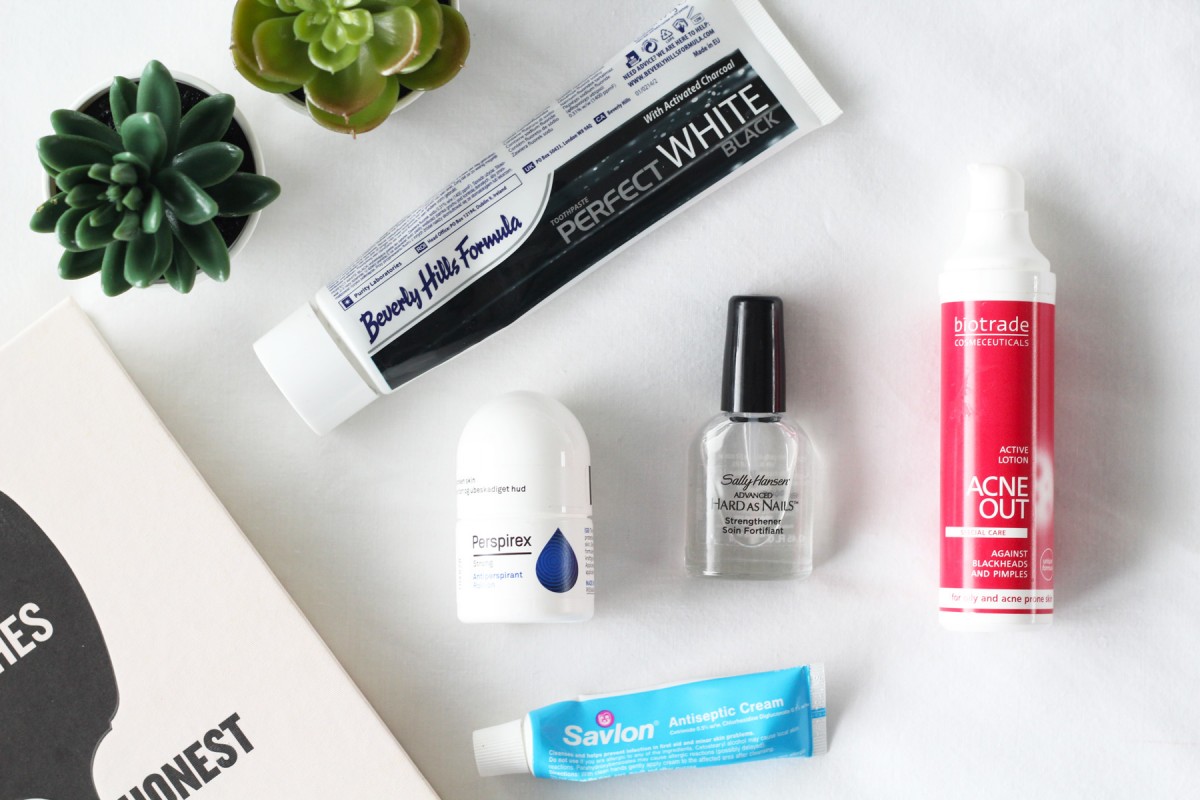 Beverly Hills Formula Perfect White Black Toothpaste
If you've been following WhatSheDoesNow for a while (thank you if you have!), you'll know how much I love this toothpaste. As the name says, it's a black toothpaste that whitens your teeth using activated charcoal. I've been using this toothpaste for years and it keeps my teeth lovely and white, despite how much coffee I drink. Plus, it's nearly always on offer in Superdrug so you can stock up and save!
Sally Hansen Hard As Nails Strengthener
I've been trying to grow my nails for *years* and after trying what feels like every nail product under the sun, this is the best one I've found. I paint two coats before letting it dry and covering with a nude polish, and it has really helped to strengthen my nails. Having strong nails means I'm less likely to bite them, which results in my nails growing! At last!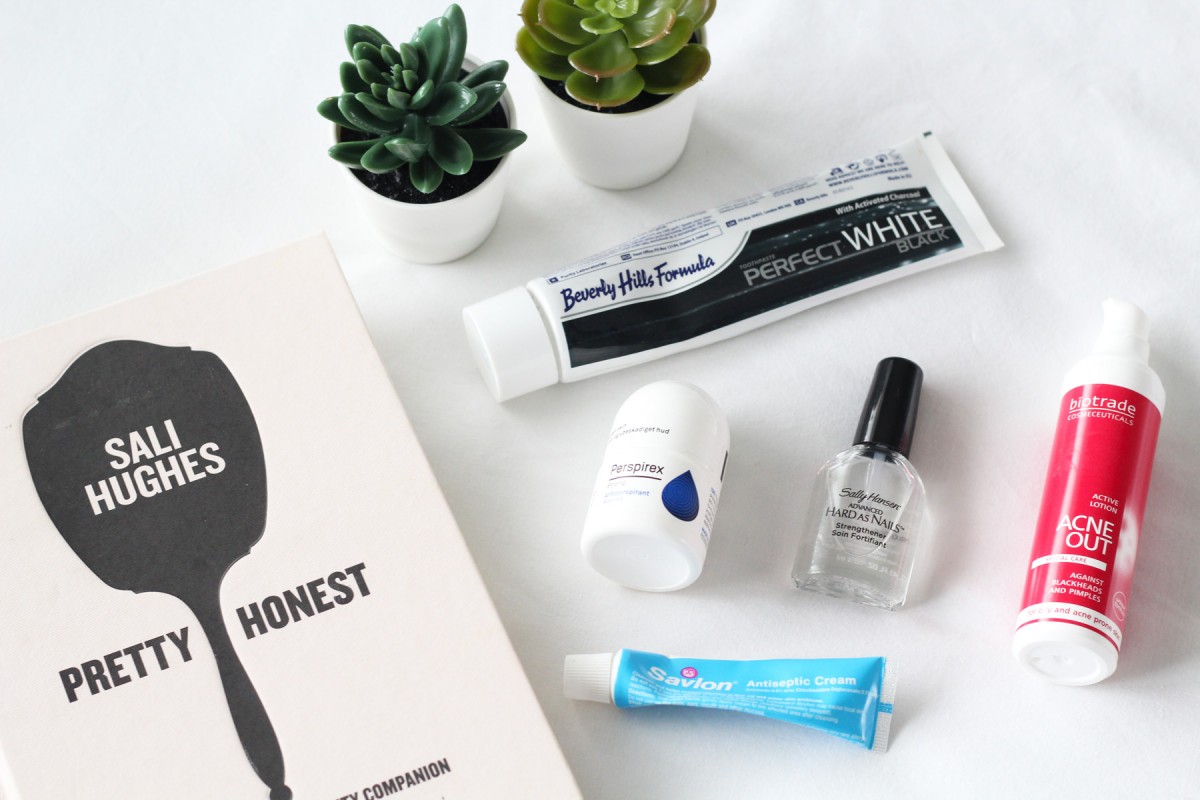 Biotrade Acne Out Active Lotion
This is the product I credit for clearing my acne. Up until a few months ago, I had huge breakouts across my cheeks, jaw and neck and it hugely affected my confidence. I was even considering going on Roaccutane until I saw this on Instagram and with continued use it has hugely improved my skin. Although I still have a few spots here and there, they are way more manageable thanks to this. If you have acne and you're at your wits end, I can't recommend trying this enough.
---
And there you have it, the unglamorous beauty products that I probably couldn't live without. Plus, they're all pretty affordable – which is a huge positive!
Let me know in the comments if you've tried any of these, or what your favourite unglamorous products are – I'd love to hear!