This post is a non-paid collaboration with PrettyLittleThing whereby the mentioned items were gifted.   
I'm pretty sure that I'm not alone when I say that I often buy outfits for big occasions, wear them on the day and then leave them hanging in my wardrobe for the foreseeable future.
It's not because I don't like them – often it's quite the opposite. I love searching for an outfit to wear to a wedding, birthday or a big event, being delighted when I find exactly what I'm looking for and feeling great in it for the entire day.
But too many times has the cost-per-wear on these outfits been way too high, and I've realised that it doesn't make sense to spend a lot of money on something I know I'll only wear once – or to buy anything at all that I'll only wear once.
With this in mind, I picked out three wedding guest outfits from PrettyLittleThing that are both budget-friendly and won't gather dust in my wardrobe for months on end.
While I've no big events in my diary just yet, I at least have peace of mind that I already have an outfit that I love ticked off my list for when they come.
1.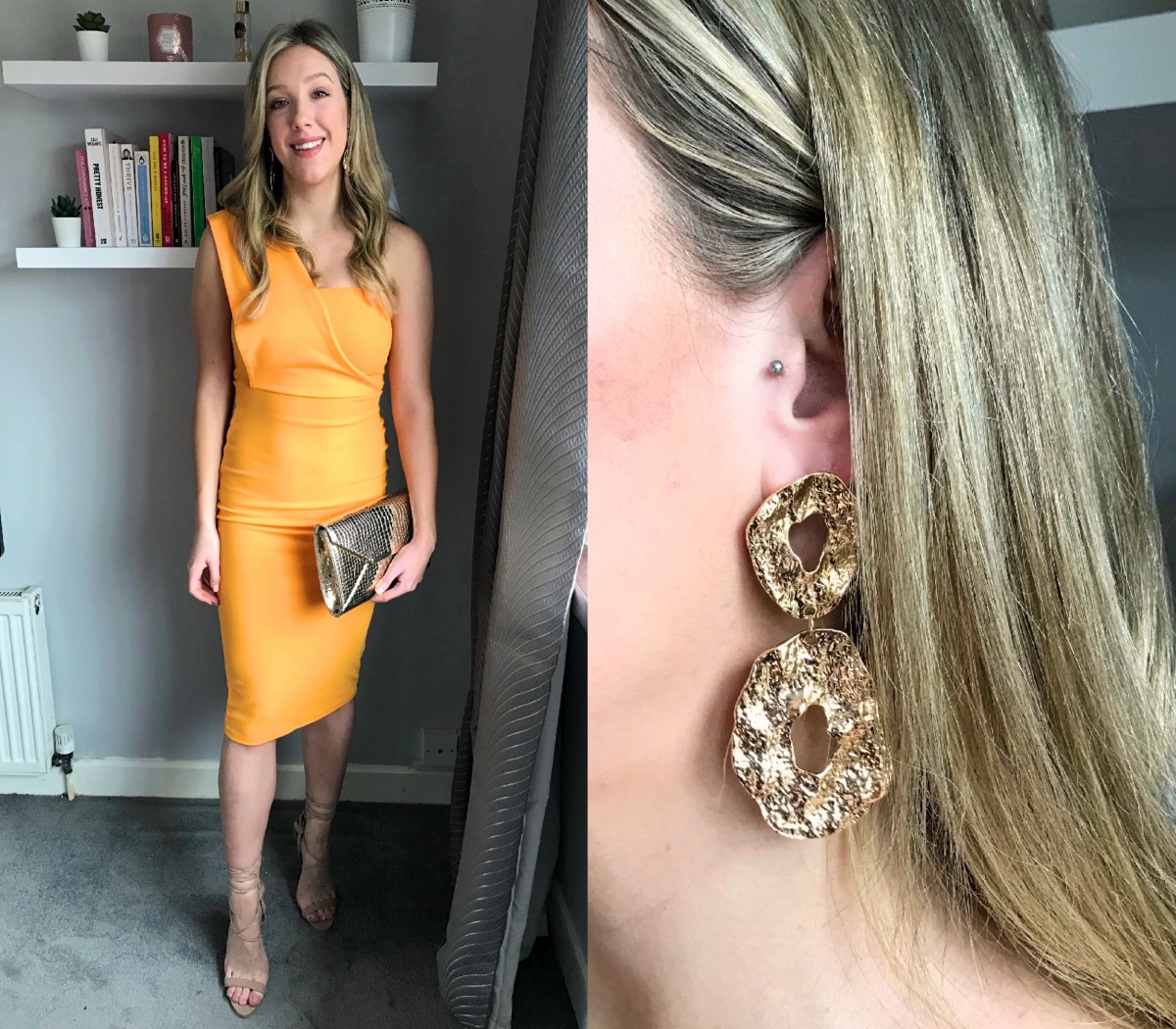 I actually wore a dress similar to this to a friend's wedding last year and I loved it. I'm usually the kinda gal whose colour palette spans from white to grey to black, so yellow is totally out of my comfort zone but it's pretty much the most summery colour out there and it really stands out as something different. I love the one-shoulder detail too.
I opted for gold accessories, but another pop of colour like pink, red or turquoise would work really well too. A nude pair of heels go with everything, so I chose this suede, strappy pair to match each outfit.
Yellow One Shoulder Draped Midi Dress (size 10) – €28
Gold Patent Croc Envelope Clutch – €25
Gold Hammered Irregular Circle Drop Earrings – €10
2.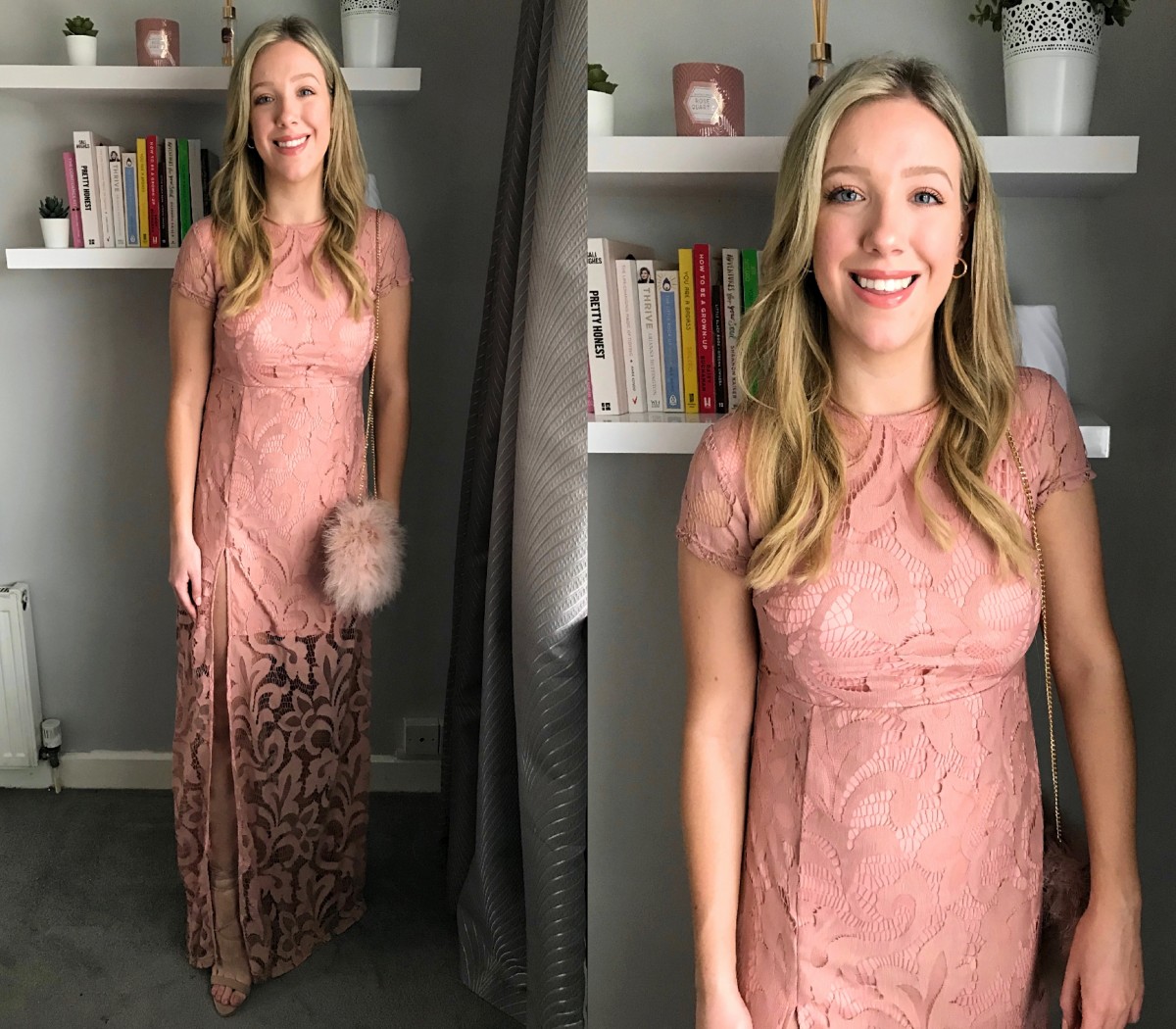 Few occasions in life call for a floor-length dress – and a wedding is one of them. This pink lace dress is such a pretty and feminine piece, while the lace overlay and slit ensure that you don't end up looking like you're one of the flower girls.
I originally opted for a grey feather bag to go with this, but in the end I went for the pink version which I featured in my last post with PrettyLittleThing. It's such a stand-out accessory and I think it really adds something to the outfit.
Nude Lace Cap Sleeve Extreme Split Maxi Dress (size 10) – €42
Nude Marabou Feather Clutch Bag – €35
3.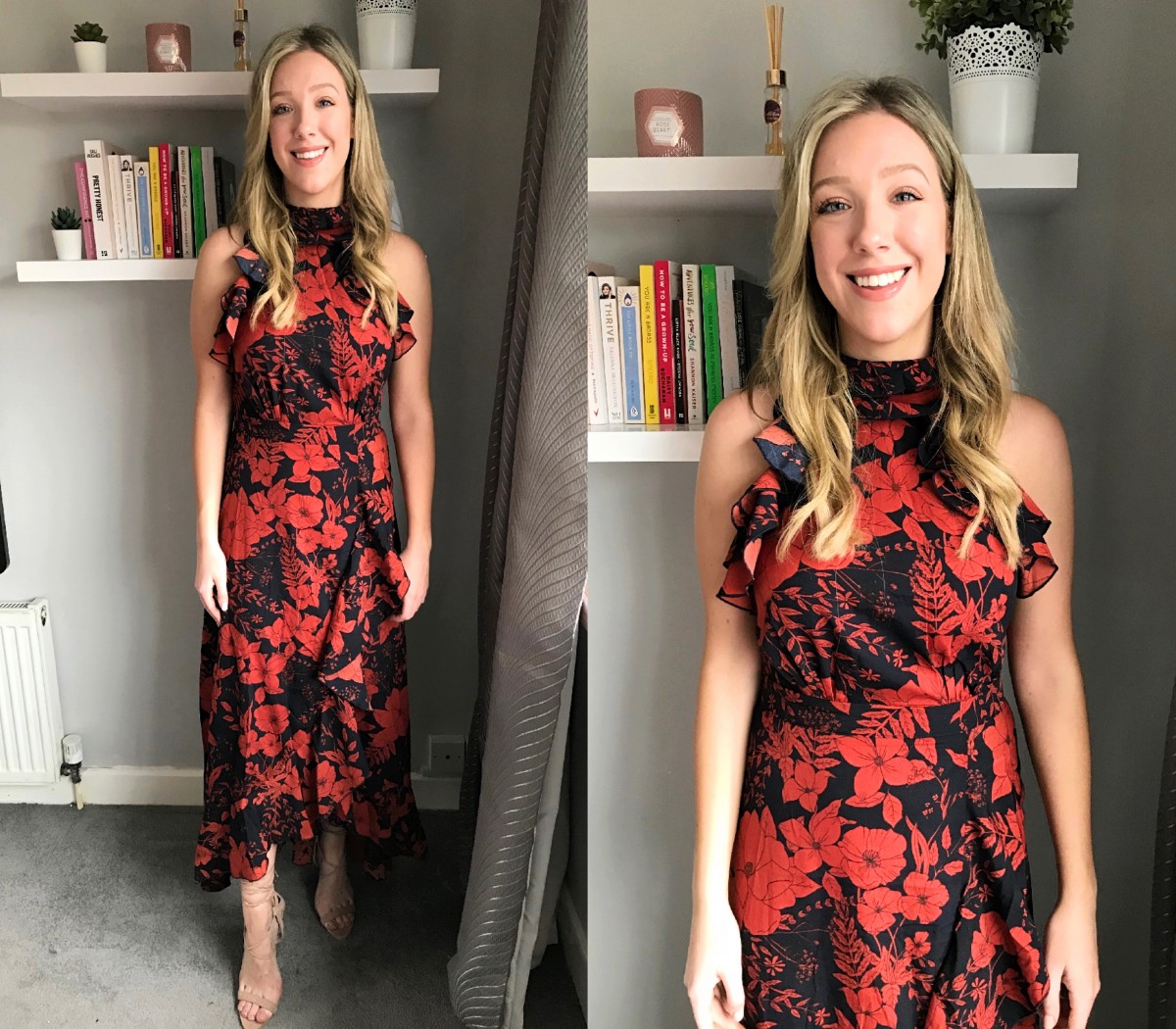 This last dress is my absolute favourite out of the three that I picked. With a navy and red floral print, high neck and ruffle detail, it's totally different to what I usually wear but I love it. I feel like it's such a stand-out piece and looks way more expensive than its €45.
The way it nips in at the waist means that it doesn't swamp you, while the high-low hem breaks it up perfectly. I'm already looking for an event to go to so I can wear this outside my house!
Navy Floral Print Frill Detail Wrap Maxi Dress (size 10) – €46
---
As I said at the start of this post, this is a non-paid collaboration with PrettyLittleThing in which I got to style three outfits I'd wear to a wedding. I hope you enjoyed it!
Please let me know in the comments what you think of the outfits, I'd love to hear!
PS: I included a few bloopers below because they made me laugh! Big thanks to my friend Jen for being a very patient and brilliant photographer as always <3