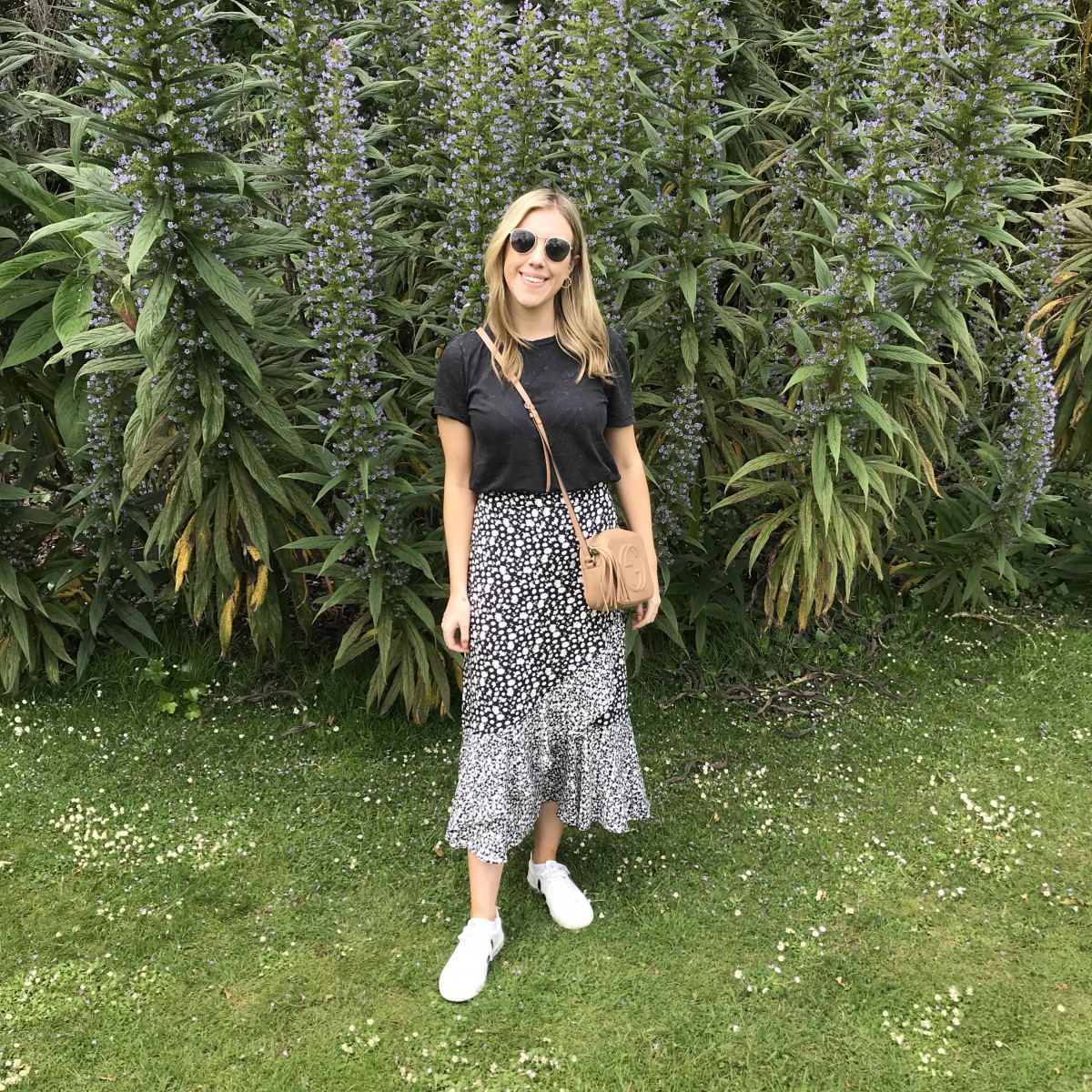 I'll be honest here: It's been so long since I logged in to write a blog post that I forgot how to do it. I forgot what the URL to log in is, and only for Google I don't think I would have figured it out on my own.
This time last year, I had a lot more time on my hands to blog. It was an escape from tough times, and my shoulders literally relaxed every time I pulled out my laptop to write a post. Nowadays, I'm beyond grateful to say that I don't feel the need to escape from anything. While, of course, I still have bad days, the past few months of my life have been the happiest in quite a while. That's a topic for another day, but I've come to the realisation that I want to make a conscious effort to blog more, and to make it part of this current happy phase of my life, and not just an escape from the tough times.
I'll make no promises, but I have every intention of clicking 'log in' more often – whatever that means. With that in mind, I thought I'd share the five things I've been wearing most often this summer. Considering I still need to bring a jacket with me everywhere I go – and the fact that I haven't worn a pair of shorts since last August – the weather this 'summer' hasn't been the best. Some days it's warm enough to lie outside for a few minutes and soak up the sun, and other days I wonder if it would be odd to wear one of my winter jumpers in the office.
So when I say 'the five most worn things in my summer wardrobe,' really I mean 'the five most worn things in my wardrobe during the summer months, although it's not that warm outside.' It's not as catchy, right? Anywho, here we go…
Topshop midi skirt
This skirt (which I'm wearing in the photo above) was a birthday present from my (very kind) friend Rosemary and I literally have not stopped wearing it since I got it. It's the perfect balance of dressy and casual; it works as well with trainers as it does with heels and it (if I may say so myself) looks great.
It's comfortable, flattering and (if you're a bit clumsy like me) doesn't show up stains if you happen to drop a dollop of curry sauce on it while eating a Chinese after five G&Ts. Here's the link.
My 'Meghan Markle trainers'
Meghan Markle wore these Veja V10 trainers on a royal visit to Sydney last year and, after considering buying them for months, I bought them in April. I kept them in their box for a couple of weeks for fear of them being hugely uncomfortable after reading reviews online, but once I wore them a few times around the house they were fine.
They're probably the only pair of shoes I've ever kept clean for this long, purely because I wipe them as soon as I see a spec of dirt on them, but they look as good as new. I like how they're not too chunky, and I wear them with literally everything. I'm usually a size 6 and I got them in a 5, and they fit perfectly. Also, (not an ad or affiliate or anything like that) but I ordered them on Zalando because you get 20% off your first order, but this style seems to be out of stock at the minute.
Slouchy t-shirts
There's nothing groundbreaking here, but I've really come to appreciate the joys of a comfortable crew neck t-shirt. Whether you like plain t-shirts, band t-shirts, colourful t-shirts, stripy t-shirts – there's no judgement here. Wear them tucked into straight leg jeans, over skinny jeans, tucked into midi skirt, under a strappy dress or go for a really oversized one as a dress. I've my eye on this one from Topshop.
A black blazer
Everyone has been praising the classic black blazer for years – and I finally know why. A nice black blazer pulls any outfit together – whether it's a plain t-shirt and jeans or over a nice dress for a night out. I always found black blazers to be quite expensive, but I've this one from New Look that's a nice light material and doesn't break the bank.
Asymmetric tops
If you're looking for a 'jeans and a nice top' top, this could be the one for you. This black asymmetric top from Stradivarius is easy to dress up or down, and – unlike lots of 'going out tops' – is comfortable and something you can wear over and over. I've this similar khaki bodysuit from Topshop too and the material is super flattering.
---
What are the most worn items in your summer wardrobe? Let me know in the comments below! I'm off to eat a takeaway before watching Love Island – happy Sunday all!