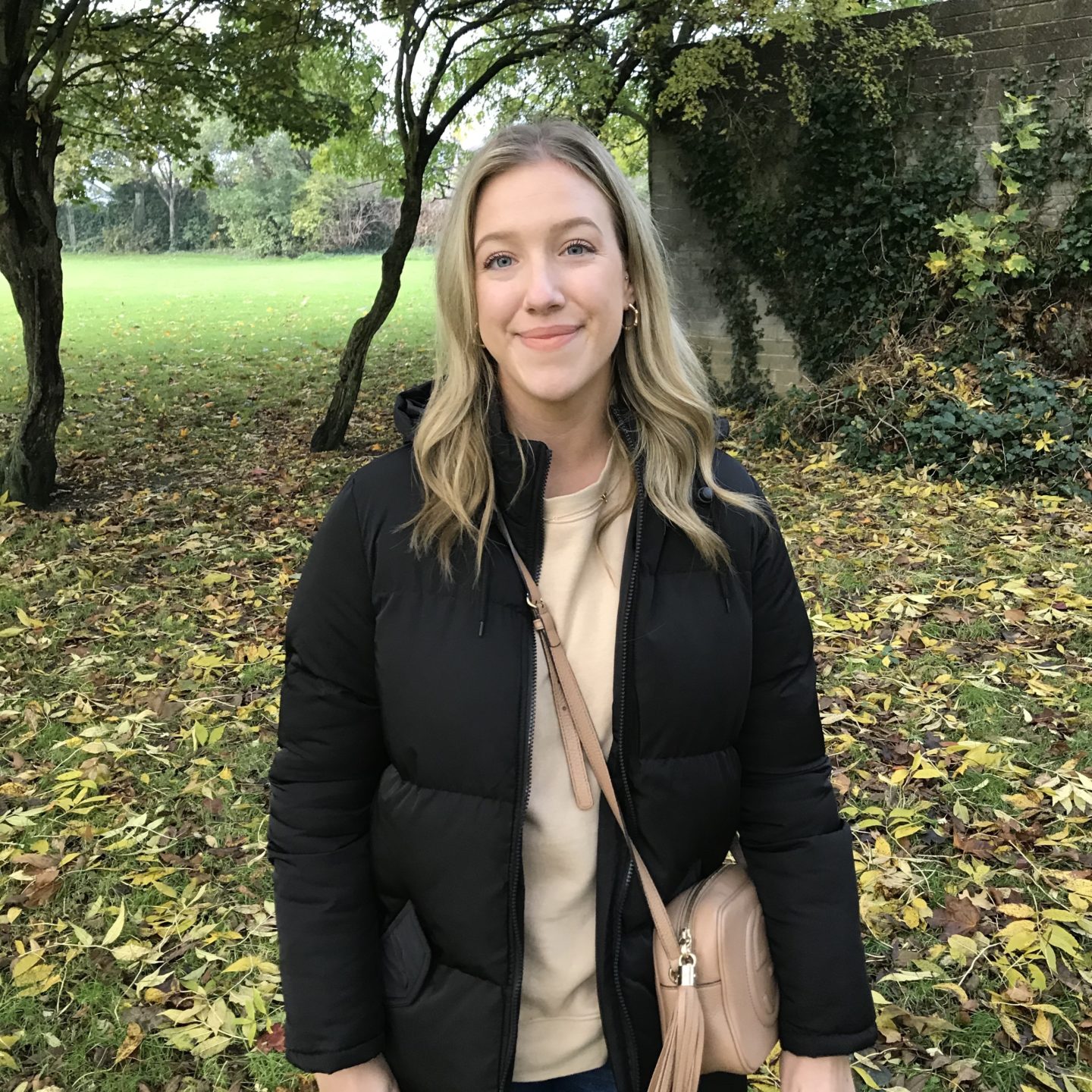 It seems like a lifetime ago, but really it was only a year and a half ago that I had huge problems with my skin.
I had massive, sore under-the-skin spots on my cheeks, jaw and neck, plus on my forehead and chin. My entire face, basically, was covered in deep red splotches that couldn't and wouldn't heal.
A year and a half later, although I still have some scarring here and there, plus the odd spot, my skin has completely cleared. While I definitely contribute being less stressed to its healing, there are a few products that were key in helping my skin transform.
As anyone with acne knows, it can really knock your confidence. My skin had been like that on and off for about a year, and I felt like a little piece of my confidence was chipped away with each spot. I'd had breakouts throughout my teens, but this time around was different.
I tried so many different things to make it better; from cutting out dairy, reducing my sugar intake, using minimal skincare products to using lots of skincare products.
18 months later, there are a handful of products that I still use daily/weekly and credit for helping to clear my skin. I like to keep things pretty simple and, although my skin could always be 'better', I'm more than happy with how it is.
Here's hoping I don't jinx it with this blog post, right?
I use this every single morning without fail and I can't be without it. The 'priming' element put me off at first, but it doesn't feel like a primer at all. If anything, it just moisturises your skin and makes a nice base for makeup. It's not sticky or heavy, and it sinks into my skin so quickly. It's not thick, but it can be layered if your skin needs more moisture. I've gone through tubes and tubes of this and never want to change it for something else.
My second and last Glossier product in this post – I swear! I always thought this cleanser would be too light to remove foundation, mascara and the works, but I was very wrong. Firstly, it smells amazing and it actually relaxes me to use it. Secondly, the milky jelly consistency breaks down makeup really well and doesn't leave your skin feeling stripped or dry. If anything, my skin feels soft and hydrated after using this. It might take a little more work to take off a full 'night out' worth of makeup with this, but it's perfect for day to day. I use it with Garnier Micellar Water afterwards and my skin always feels super clean thanks to the combination of them both.
Out of all of the products that helped get rid of my acne, this brand made the biggest difference. Now called Acnaut, I bought the three-step kit on a last ditch attempt before trying Roaccutane – and it worked miracles. I used to rinse my face with the soap and water after removing my makeup, and then dab the lotion on a cotton pad to the areas that needed the most attention. The moisturiser was nice, too, but I prefer the Glossier one mentioned above. I could write an entire post about these products, but ultimately they saved my skin. While lots of acne products are quite harsh and hurt your skin, I never felt like that with these. When the bad breakouts stopped, I just used the lotion, and if they came back, I went back to using the soap with the lotion. I still use the lotion today whenever I get a spot, and I honestly never want to be without it.
To try and keep my skin clear, I use this charcoal mask once a week or once a fortnight. Again, I've gone through multiple tubes of it and, although I've tried a few other charcoal masks, this remains my favourite. It doesn't dry out the skin or make it burn or feel tight, but still works to clear pores and leave your skin feeling smooth and clean. I leave it on for about 15 minutes, until I feel it tightening and it rinses off easily. Pop some moisturiser on afterwards and you're good to go!
I bought this on Amazon after seeing it recommended on Buzzfeed for reducing acne scars and evening out skin tone. I use it every second night or so (mostly because I'm usually too tired to do an extra step in my skin care routine at night) and still have a good bit left in the bottle after buying it seven months ago. The new version comes with a pump and a dropper, but I just have the dropper version and use three or four drops all across my face. It has brilliant reviews and is one of the more affordable vitamin C serums out there. While I still have some light scarring from new spots, I feel that this has really helped to clear old scarring and prevent new long-term scarring too.
In all seriousness, though, here's hoping my skin stays the way it is! If not, I'll have to come back and update this post :')