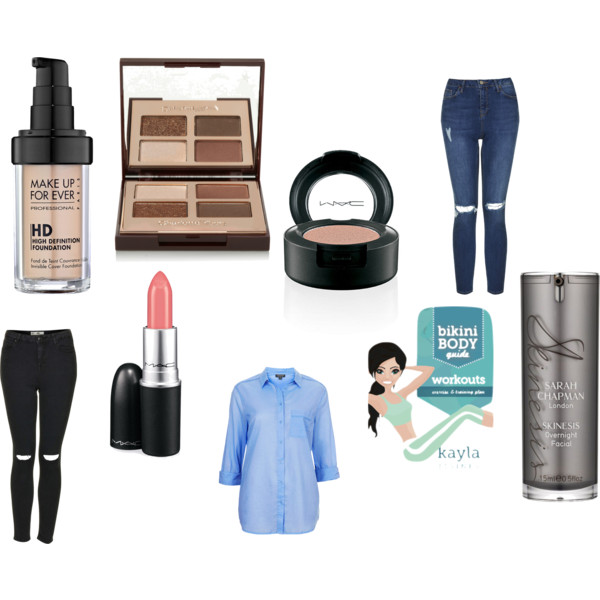 Getting paid monthly means that I usually spend about 28 days of the month planning what I'm going to spend my next pay cheque on. Please tell me I'm not the only one?
After a particularly long month, I've conjured up a list of all the products and things I'd love to buy when I get paid. Saying that, I'll probably only end up buying a few of them because I need money for food and what not (or do I…), but a girl can dream.
Makeup Forever HD Foundation – After hearing such incredible things about this product from every beauty blogger and YouTuber under the sun, this will definitely be one of the products I buy when I get paid. I've used MAC Studio Fix for over three years now, and I think it's time for a change. Plus, this is supposed to create a 'soft focus' finish for photos and videos. Although I'm not really in front of a camera often, this foundation might change it all.
NARS Sheer Glow Foundation – This is another product I'll definitely be buying – it is the best foundation ever. Seriously. I've just a little left in my current bottle, and I'm petrified it's going to run out before I've bought a new one so much that I'm starting to ration it. It's the perfect everyday foundation – not too heavy, not too light, and gives the perfect dewy-but-not-sweaty finish. A definite Holy Grail product.
MAC All That Glitters eyeshadow and Patisserie lipstick – Although a new MAC eyeshadow or lipstick is something that I really don't need, I can't help but want them. All That Glitters seems like the perfect everyday one-sweep eyeshadow, and Patisserie sounds very  slightly different to the other nude lipsticks I own.
Charlotte Tilbury Dolce Vita eyeshadow palette – Actually, anything from Charlotte Tilbury at all. Since Charlotte Tilbury cosmetics became available in Brown Thomas, I couldn't wait to get my hands on them. I may or may not have had a dream about this eyeshadow palette, so I think that's a sign I need to buy it, right? It just seems so luxurious and beautiful, I don't think I'll be able to resist picking this up.
Sarah Chapman Skinesis Overnight Facial – I'm just going to say it – I don't use anything on my skin overnight. To some, this is normal, but in the beauty world it's totally crazy. I like to let my skin breathe at night and am afraid of it getting clogged if I use too many treatments, but this Overnight Facial looks like it might change my mind. From what I've read, it's lightweight but really nourishing, and makes a huge difference to the skin's appearance. I'll keep you updated if I purchase it!
Topshop Ripped Jamie Jeans – These jeans have been sitting in my virtual shopping basket for weeks now, and I've had to refrain myself from buying them a few times in moments of shopaholic weakness. I have no jeans this colour, and while my knees will probably freeze off when it gets a bit colder, I think it will be totally worth it. Knee warmers, anyone?
Topshop Chambray Shirt – While a shirt like this is totally different to what I'd usually wear, I can't help but really want it. I think it would look lovely over a pair of jeans *cough cough Jamie jeans* and under a leather jacket. I'm afraid I'm going to cross over into office-territory, but I think the soft material will keep it casual.
Kayla Itsines Bikini Body Guide – A bit of a random one, but I've wanted to buy this guide for ages and think I'm going to finally bite the bullet and buy it this month. Kayla's Instagram account (@Kayla_itsines) shows the absolutely incredible transformations from people using her guide. The plan seems amazing and easy to follow, I'm dying to give it a try!
I could add on the nine tops I have saved in my ASOS basket, the boots from River Island I really want to buy, and not to mention the drugstore makeup I want to pick up from Boots, but I don't want to keep you here all night.
Let me know in the comments if you've tried any of these products, and what's on your payday purchases wish list!