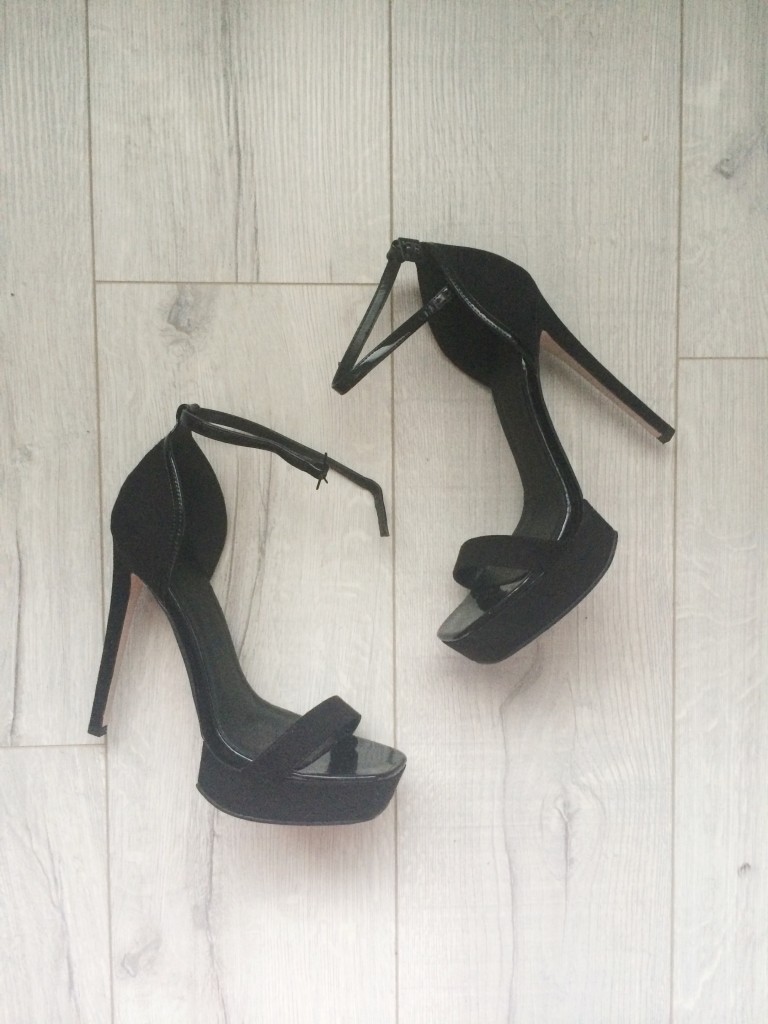 A few weeks ago I realised that I had worn the same heels on every night out (give or take a few nights) for nearly a year. They're Kurt Geiger, nude and so so comfortable, but I think I loved them a little too much. Despite having more heels in my wardrobe than I'd like to admit, I decided it was time to find a new pair of go-to heels. That's when I came across these beauties.
They're from ASOS (link here) and for less than €65, you can't go wrong. (Don't forget that you can get 10% off ASOS with a UniDays account!) I decided that black would be the perfect colour as it goes with nearly everything, and the delicate strap made them look really feminine, plus the heel and platform combo was just right.
I was so afraid of having blisters, cuts and burning feet after a few hours of wearing them, but after wearing them for five hours straight I can safely say that they are so comfortable. No cutting, rubbing or burning, and they're pretty easy to walk in too.
So if you're looking for a new pair of heels, I'd definitely recommend these. They come in a few different colours too, so check them out!